Dog Treat Recipe: Pumpkin & Peanut Butter Biscuits
Tuesday, October 05, 2021
By Caitlyn Getty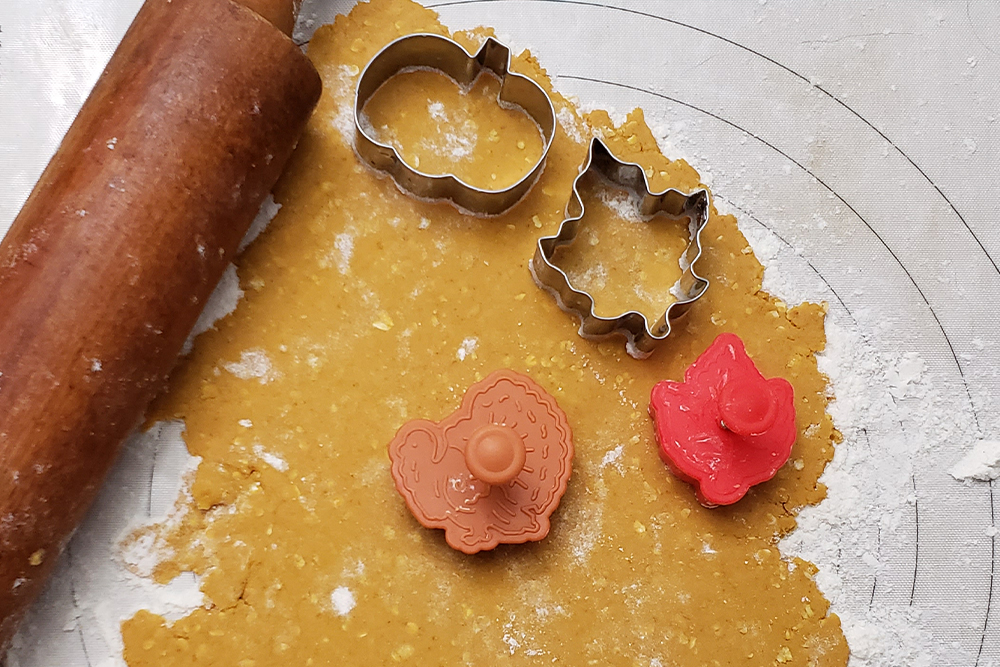 With the leaves falling and gourds sprouting, fall is the perfect time to get your dog into nature. But after a brisk hike or stroll around the farm, your dog may be craving a few extra calories to keep their energy levels up. Our Board Certified Veterinary Nutritionist, Dr. Caitlyn Getty, recently put together a simple, easy-bake recipe that should give your dog something to drool about this autumn — without sacrificing their diet.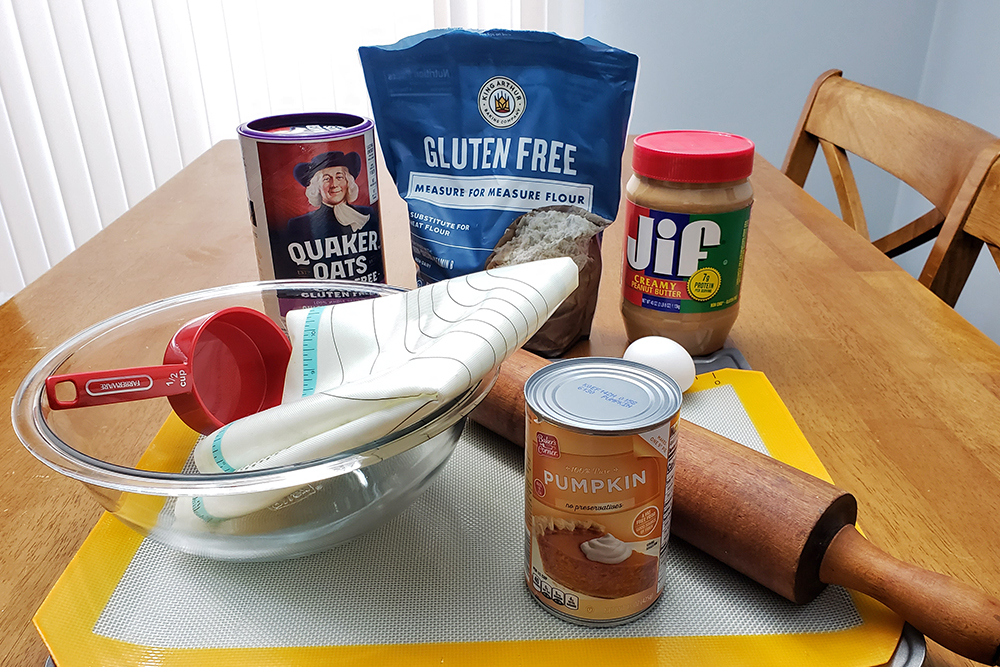 Ingredients:
- 1 cup flour (Note: Nom Nom recommends King Arthur Gluten Free All Purpose Flour)
- ½ cup instant oatmeal
- 1 egg
- ½ cup canned pumpkin (Note: avoid pumpkin pie filling)
- ½ cup smooth peanut butter (Note: avoid any peanut butters containing xylitol)


---
Directions:
1. Preheat oven to 300°. Line cookie sheets with parchment paper or silicone mat.

2. In a mixing bowl, scramble your egg. Add peanut butter and pumpkin and mix well.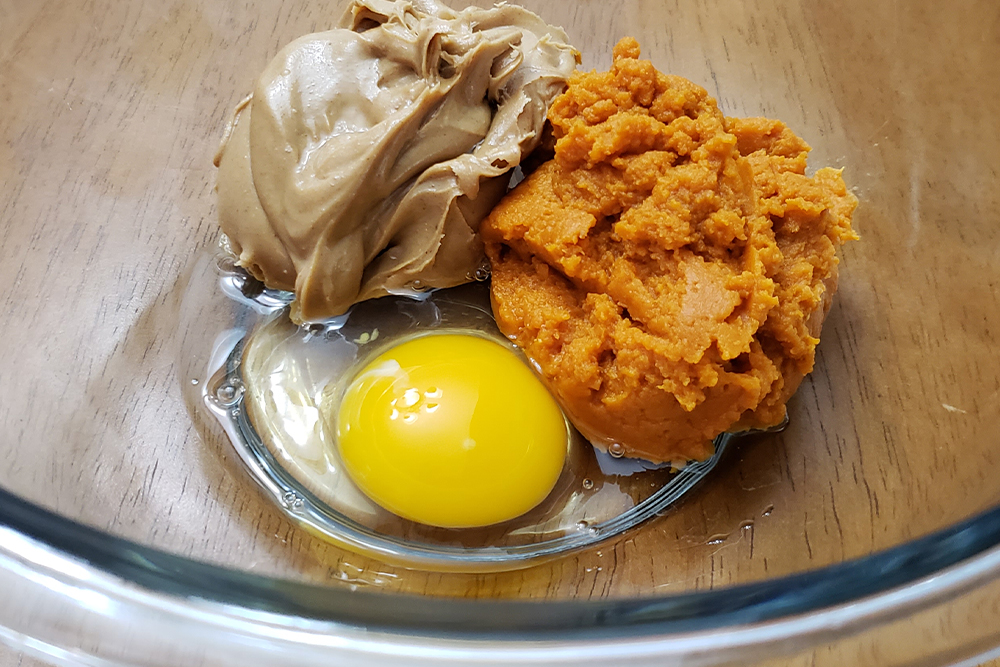 3. Add oatmeal and half of the flour to the wet ingredients and mix to combine. Add in remainder of flour and mix until smooth.

4. Bring the dough together into a ball, cover and set in the refrigerator until cool.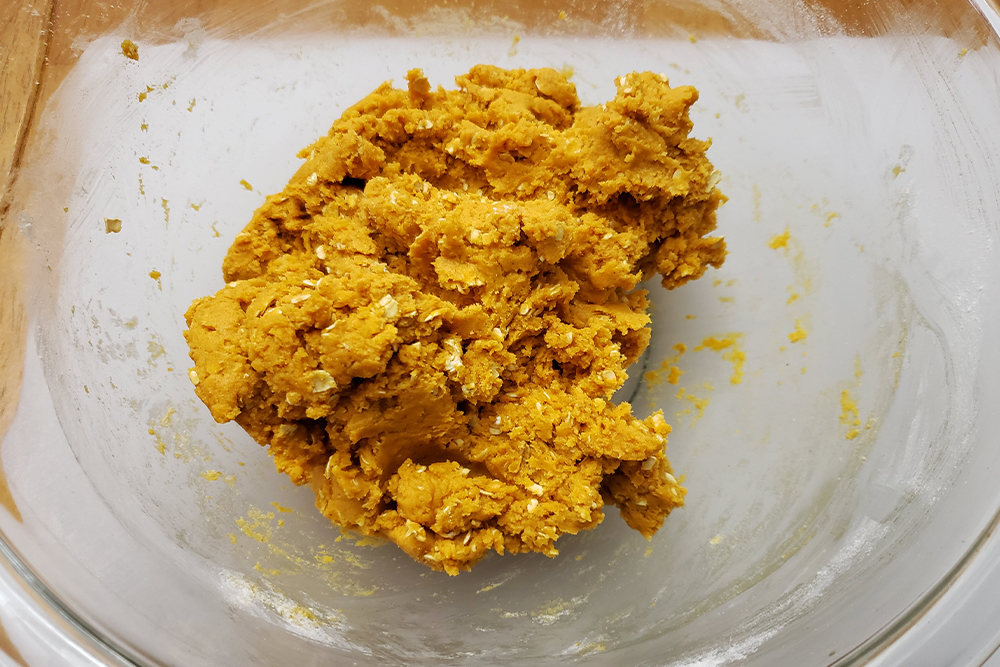 5. Prepare your space to roll out the dough.

6. Roll dough to roughly ¼ inch thick, using additional flour to prevent sticking.

7. Cut dough into strips, squares, or use your favorite fall-themed cookie cutter. Gather any leftover dough and re-roll to cut into your desired shape.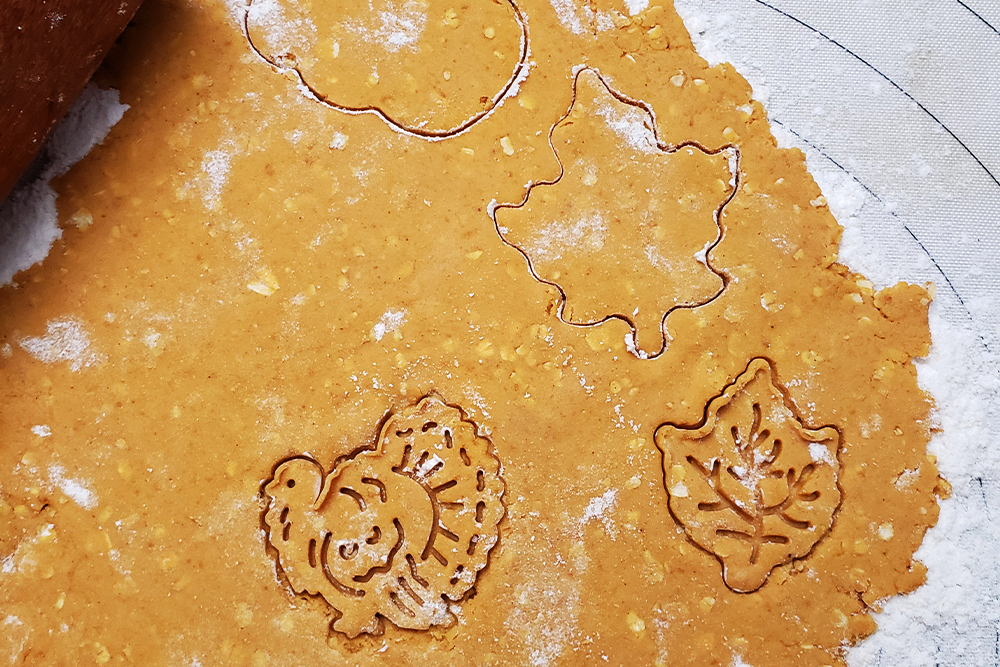 8. Place shaped dough onto prepared cookie sheet and bake in the oven on a middle rack for 30 minutes. Treats will be dry and slightly darker than before baking.

9. Remove baked treats from the baking rack and set aside to cool.

10. Store in an airtight container for up to one week or freeze for longer preservation.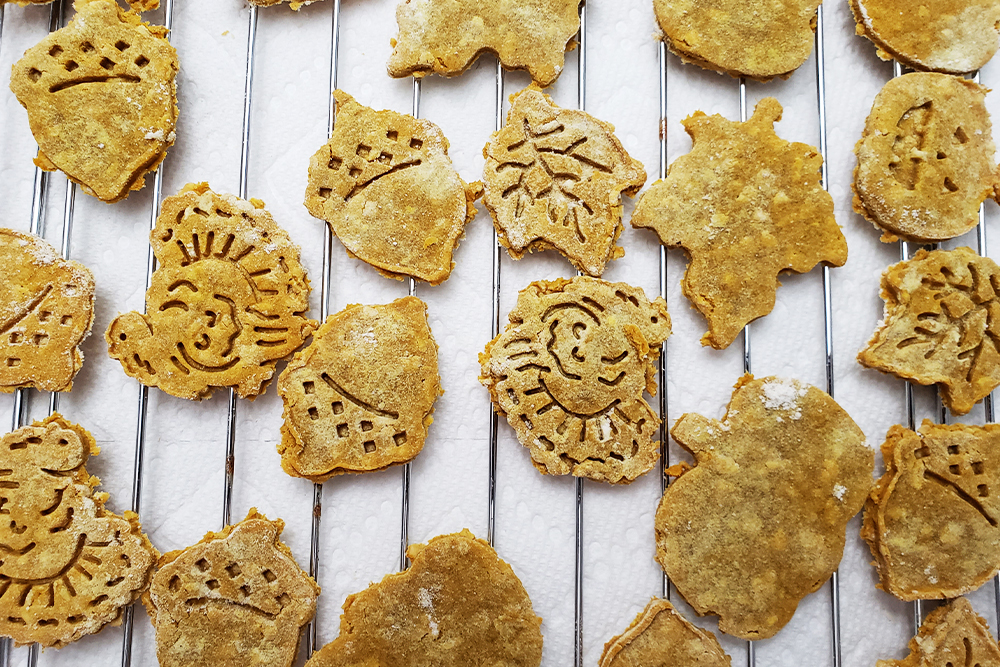 Additional information:
This treat is not low in fat. If your dog has a medical condition that requires a low-fat diet (such as pancreatitis or protein-losing enteropathy), please avoid these treats.

Be sure the peanut butter (or any ingredient) does

not

have xylitol in it. This is an artificial sweetener that is very toxic to dogs.

One treat a day is enough! This entire recipe is about 1050 kcal and makes ~32 medium sized biscuits, which is about 35 kcal per treat.
Tagged under
Diet
,
Holiday
Previous article
Help Pets Celebrate Independence Day Safely
Next article
DISCONTINUING: CHICKEN CUISINE FOR CATS
Recent posts