Is a Change in Diet Right for My Dog?
Tuesday, March 27, 2018
By Dan Massey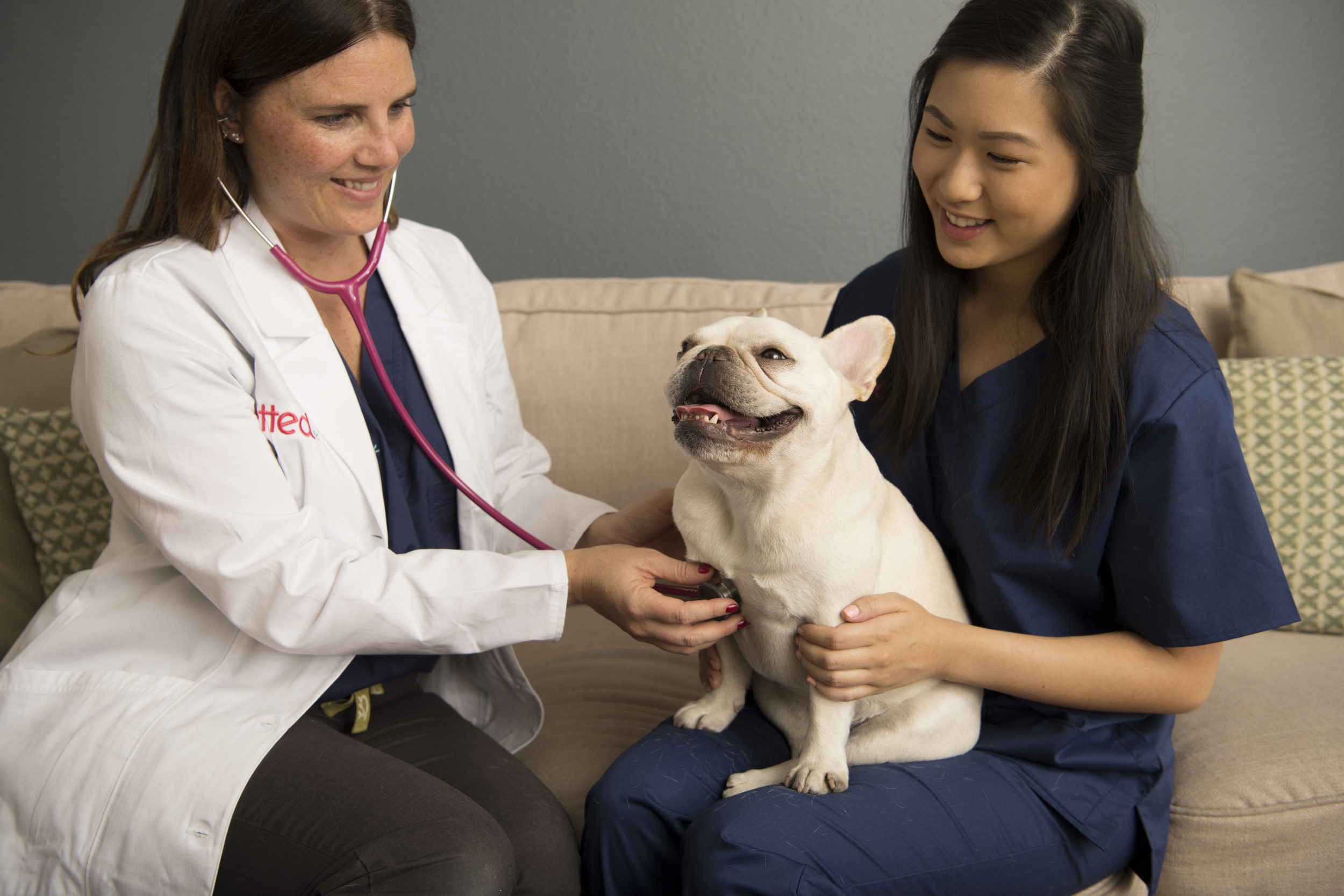 There are a lot of reasons to change your dog's diet. Maybe he's gained weight. Maybe he's getting older. Maybe he's simply stopped enjoying the same kibble you've been giving him for years.
Changing your dog's diet can be a big decision, and it's always smart to talk to your vet before you do so. Different dogs have different dietary needs, and you want to make sure the switch doesn't leave your dog lacking in nutrients of some kind.
So, how do you know when it's time to change your dog's food? Here are a few of the most common reasons you might consider shaking things up.
Your Puppy Has Become an Adult
Did you know that puppies need significantly more protein than adult dogs do? Adult dog foods are specially formulated to contain the balanced nutrition dogs need to sustain them throughout the prime of their lives. Adult dogs, for example, tend to need fewer carbs and more beneficial nutrients like B6, fiber, and potassium for continued health. If your dog is over a year old, it's probably time to make the switch to adult food.
Your Dog is Struggling with Weight Issues
The Association for Pet Obesity Prevention says that over half of all dogs in the U.S. are either overweight or obese. Diet and exercise are key to keeping your dog healthy, particularly if he's prone to holding onto excess fat. A few of the most common reasons for dog weight gain include accidental overfeeding, improperly balanced nutrition, and a lack of exercise. Switching your dog to a more nutritionally dense diet can help give him the energy he needs to be more active; choosing food that's pre-measured means you never have to worry about feeding too much.
You're Concerned About the Quality of Your Dog Food
There are hundreds of commercial dog foods on the market. Most claim to be "nutritious" and "natural," but as with any commercial food product, it can be difficult to trust your dog is actually consuming what you think he is. Millennials, now the largest pet-owning demographic in America, are particularly health conscious, actively seeking out higher-quality food for themselves. It's no wonder then that the demand for fresher, better dog food is growing rapidly as pet owners look to improve their entire family's health, including pets.
You Believe in the Benefits of Rotation Feeding
Rotational feeding provides more ingredient variability and therefore different amounts of both essential and nonessential nutrients. After all, nonessential nutrients, like plant-based antioxidants and phytonutrients, are known to increasingly play a role in health. You can't ever predict the one meal or group of ingredients that are optimized to your dog's health status, intestinal bacteria, and genes. Rotating helps mix it up to give the best of multiple ingredients.
It's a good idea to talk to your vet before beginning a rotational feeding regimen to ensure your dog's digestive system doesn't revolt. When done properly, rotation feeding can be an excellent way to ensure your dog is getting exactly what he needs to thrive.
Diet is one of the primary predictors of a dog's overall health. Dogs don't do Pilates or spontaneously become marathon runners, so the food they consume plays a critical role in the function of their bodies. Changing your dog's food can have a drastic effect on his body, his mind, and even his lifespan.
If you're considering switching your dog's food, talk to your vet about what his body needs. His age, weight, and even his breed all matter when it comes to optimizing his nutrition.
---
About Dr. Tori Countner
Dr. Tori has built a successful practice focusing on integrative medicine - taking the best of western and eastern concepts to prevent and treat ailments. She is deeply passionate about the human animal bond, and giving our pets a great quality of life. She believes that the best care starts in the home with the family. Dr. Countner joined Vetted PetCare to help revolutionize the way vets treat pets in order to provide the best care in the most transparent manner.

---
Previous article
Everything you need to know about emotional support animals
Next article
The Most Dangerous Human Foods for Dogs
Recent posts