Nom Nom Adoption Program
Thursday, May 10, 2018
By Dan Massey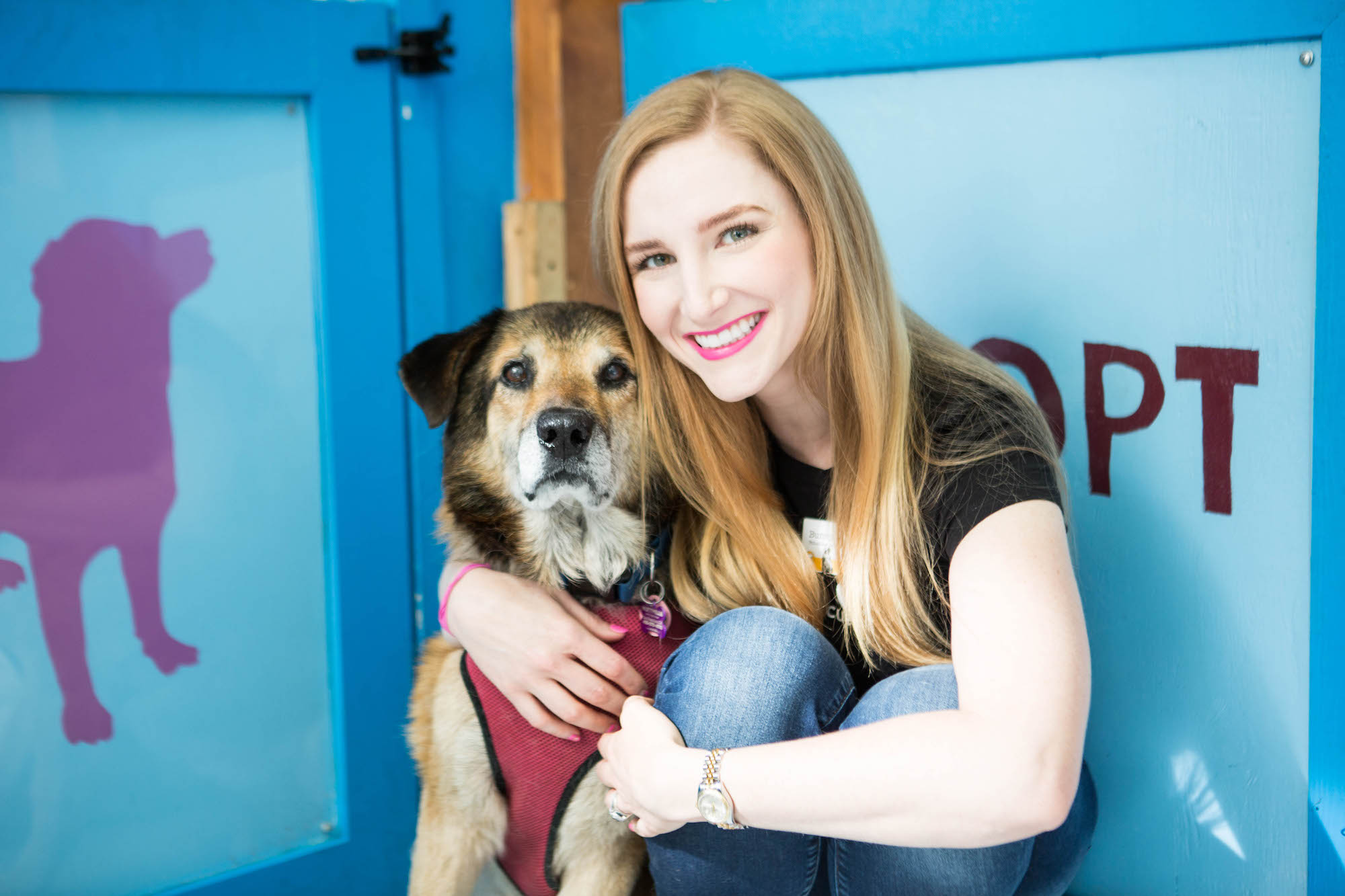 What is the Nom Nom Adoption Program?
For each of our partners, we offer benefits that help new dog owners and the organizations they adopt through.
For any dog owner who has adopted through a partner, we offer 20% off your first two weeks on fresh Nom Nom food as a thank you. Plus, we donate $50 back to the shelter or rescue in your name.
Our Partners
Here is a list of our current partners:
2DaRescue (Phoenix, AZ): An all breed, no-kill dog rescue located in Apache Junction Arizona. Rescue, rehabilitate and re-home dogs that are abandoned and partner with Maricopa County, outlying county shelters, and the Indian Reservations and take dogs from them who are scheduled to be euthanized due to the lack of time and resources they have to care for them.
Ace of Hearts (Beverly Hills, CA): Dedicated to rescuing dogs, the day they are to be euthanized, from various Los Angeles shelters and placing them in loving homes.
Afghan Hound Rescue (San Dimas, CA): Rescuing stray, abandoned, relinquished and/ or impounded Afghan Hounds, and providing veterinary care prior to finding the dogs homes.
Angels of Rawley Foundation (San Diego, CA): ARF! is a no-kill dog rescue specializing in the safe harbor and rehoming of orphaned animals, no matter their breed, size, age, or special needs.
Animal Compassion Team, ACT (Fresno, CA): A nonprofit animal rescue organization who focuses on the homeless pet population in Fresno County and the surrounding areas and help provide relief for many rural shelters that have no adoption programs in place.
Animal Rescue of Tracy (Tracy, CA): To rescue and nurture companion animals with the mission of finding them safe and happy adoptive homes.
Barks of Love (Santa Ana, CA): Orange County's 100% no-kill, foster-based, all-volunteer, all-breed dog rescue, specializing in matchmaking the perfect dog with the perfect human.
Burbank Animal Shelter (Burbank, CA): Returning lost animals to their owners, finding loving homes for strays, and controlling overpopulation through consistent spay and neuter efforts since the 1950's.
Chi Town Rescue (Phoenix, AZ): Save dogs in need and at risk of euthanasia at high kill shelters. They are entirely volunteer-run with no paid staff or officers, only awesome people wanting to do some good.
Colorado Animal Rescue (Glenwood Springs, CO): Providing safety and care for homeless and abandoned animals.
Columbia Humane Society (Saint Helens, OR): To assist the community in the successful re-homing and training of adoptable animals.
Connor and Millie's Dog Rescue (Las Vegas, NV): CMDR seeks out and accepts the senior and special needs dogs that have no hope and gifts them a destiny.
Contra Costa Humane Society (Pleasant Hill, CA): Through their programs and services, the CCHS connects individuals and private and public organizations to adopt pets, reduce the number of unwanted animals, lower euthanasia rates, and educate the public to foster compassion, responsibility, and respect toward animals.
Copper's Dream Rescue (San Francisco, CA): An all-breed dog rescue based in the San Francisco Bay Area. All the dogs live in foster homes until they can be adopted.
Countryside Rescue (Santa Rosa, CA): Rescuing abandoned, homeless animals to place them in stable forever homes.
Dachshund Rescue of Los Angeles (Los Angeles, CA): Aims to reduce the number of dachshunds being euthanized in local shelters, and provide well educated and committed homes for homeless dogs.
Displaced Pet Rescue (Vernonia, OR): Non-profit 501(c)(3) corporation dedicated to rescuing Pomeranians and other petite breeds located in NW Oregon and Washington.
Fresno Humane Animal Services (Fresno, CA): Improve the quality of life for Fresno County's animals by providing a full range of progressive animal control services. We believe in a forward-thinking approach to animal control with a focus on education, animal reunification, adoption, as well as community safety.
Ginger's Pet Rescue (Seattle, WA): The largest non-profit pet rescue organizations in Washington state specializing in saving Death Row Dogs and giving homeless animals with no hope the life they deserve through rescue, foster, and adoption.
Graceland Animal Rescue (Grand Junction, CO): Rescuing from High Kill Shelters and working with those in the community that can no longer care for their pets to rehabilitate and re-home them.
Green Dog Rescue (Healdsburg, CA): The nation's first predominantly non-kennel shelter and educational center.
H.A.L.T. Rescue (Bakersfield, CA): A 501(c)(3) non-profit organization that rescues homeless dogs and cats, providing them with medical attention and most importantly, finding them the loving homes they deserve.
Have a Nice Dog (Colorado Springs, CO): With a 98% adoption success, this rescue and training center proves that positive reinforcement- and relationship-based training works and that with love and support, every dog can be a "nice" dog.
Homeless Animals Lifeline Organization (HALO) (East Contra Costa, CA): Work to improve the lives of companion animals in East Contra Costa County through educational workshops, adoption events, and collaboration with other community groups.
Hopalong (Oakland, CA): A rescue whose mission is to eliminate euthanasia.
Lead & Love Dog Rescue (Bend, OR):A foster home-based organization helping local shelters achieve a 'High Save' status by focusing efforts on un-adoptable dogs with behavior issues. They provide daily training and/or rehabilitation and, with time, find the best possible loving home environment in which these dogs can thrive.
League of Extraordinary Mutts (Los Angeles, CA): Through their foster and adoption program, they save the lives of over 500 pets every year.
Little Wolf Rescue (Pasadena, CA): A 100% non-profit, foster-based rescue.
Love & Second Chances Rescue (San Ramon, CA): A foster based rescue with two rescue programs (a local and international), hoping to better connect the public with the rescue community.
Motley Zoo Animal Rescue (Redmond, WA): Dedicated to improving the lives of animals locally, nationally and internationally; alleviating their suffering and elevating their status in society through the rescue and rehabilitation of animals in need and through the education of their community on responsible pet ownership and animal welfare, advocating the value of all animal life, in hopes to end the neglect and abuse of all animals and to end the devastating pet overpopulation through spay and neuter advocacy.
Mutt Hut Rescue (Lynwood, CA): Saving the unwanted, forgotten, and surrendered dogs of Southern California through a foster and rescue program that accepts dogs of all breeds, ages, and sizes.
Muttville (San Francisco, CA): A senior dog rescue giving all dogs a chance to find a forever home.
Napa County Animal Shelter and Adoption Center (Napa, CA): Mission is to serve our community by providing for a safe and healthy environment for our citizens and their animals while promoting animal welfare and education about responsible pet ownership.
New Leash on Life (Santa Clarita): Serving animals and improving the lives of people since 1997.
Nowzad (Nationwide): Operates the only official animal shelter in the whole of Afghanistan and is supported by a modern veterinary clinic staffed by a team of Afghan nationals delivering care and attention to animals in distress. Their vital work in Afghanistan now includes animal welfare education and the prevention of the spread of rabies. Today, have reunited over 850 soldiers with the dogs and cats that they rescue and bond with on the front lines in Afghanistan and continue to be there for the brave men and women who show compassion to animals during their deployment.
Nuzzles & Co (Park City, UT): Is a no-kill organization founded in 1990 that is located in Summit County, Utah. Their mission is to protect animals and to provide a loving, nurturing place where they can get healthy and learn positive behaviors and then find loving homes for each one of them and to educate people on the humane treatment of animals.
Oregon Basset Hound Rescue (OR): Foster-based rescue that finds homes for basset hounds who have been abandoned, dropped off at shelters, or have ended up homeless.
Peace of Mind Dog Rescue (Pacific Grove, CA): Working to find homes for dogs whose senior humans can no longer care for them, and senior dogs in shelters.
Pet Rescue Solutions (El Monte, CA): Rescuing dogs/cats and finding them safe and suitable permanent homes through adoption, advocacy, and education.
Pets and Pals (Lathrop, CA): A no-kill shelter serving their community for the past 20 years, they survive solely on donations.
Pit Crew Sacramento (Sacramento, CA): Dedicated to saving the lives of Pit Bulls who have been neglected, abused and left for dead. PCS rescues, rehabilitates and re-homes dogs from shelters and places them with carefully selected responsible foster and adoptive families.
Project Pooch (Lake Oswego, OR): Successfully pairs youths incarcerated at the MacLaren Youth Correctional Facility in Woodburn, Oregon, with homeless shelter dogs since 1993.
Raining Cats 'n' Dogs (Redding, CA): Is a 501(c)3, nonprofit animal rescue organization dedicated to finding adoptive homes for companion animals. All pets adopted through our program are spayed/neutered in order to prevent further overpopulation.
Rocky Mountain Great Dane Rescue (Lakewood, CO): Since our inception in 2000, our mission is to rescue, rehabilitate and rehome Great Danes and Dane mixes that have been abused, neglected and or abandoned.
Rotts of Friends Animal Rescue (Davis, CA): Formed to prevent irresponsible breeding and ownership of animals through the rescue, rehabilitation, and placement of discarded and abused animals into forever homes.
Saving Great Animals (Seattle, WA): A matchmaking rescue organization focused mainly on dogs, who work tirelessly to match the best pet to a family based on breed, lifestyle and other factors.
Second CHANCE Cocker Rescue (Santa Barbara, CA): Finding loving homes for cocker spaniels in need.
Sequoia Humane Society (Eureka, CA): A no-kill shelter whose mission is to be a community leader in reducing pet overpopulation by providing a high standard of care and through programs such as adoption, spay/neuter, and education.
Siskiyou Humane Society (Mt. Shasta, CA): Exists to improve the lives of companion animals by sheltering, rehabilitating, reducing pet overpopulation and finding permanent homes. We promote responsible pet ownership, kindness to animals and enhancement of human-animal relationships through education and outreach.
South Country Tail Waggers (Gilroy, CA): Created to rally a group of passionate dog lovers to help solve the stray dog population in South County. Our first order of business will be getting the found pets out of the cold weather at the current kennels at Gilroy PD and Morgan Hill PD. Our main goal is to fund-raise and create a proper shelter for all South County dogs.
Southern Nevada Beagle Rescue Foundation (Las Vegas, NV): Dedicated to the rescue of Beagles and education about responsible dog and puppy ownership.
Sunshine Canyon Dog Rescue (Denver, CO): A foster-based rescue working to save dogs from high kill, overpopulated shelters and place them in loving, committed homes.
Tails of Gray (Clayton, CA): Rescuing senior dogs regardless of breed, age, or ease of placement.
The Barking Lot (San Diego, CA): Rescued over 5,000 dogs since 2010. A volunteer-run rescue that finds happy homes for abandoned dogs scheduled for euthanasia. In November 2016, partnered with Soi Dog Foundation based in Thailand where they rescue and fly in one group of dogs per month, all survivors of the illegal dog meat trade.
The Heart of Rescue (Eugene, OR): A foster-based, 501(c)3 non-profit rescue located in Eugene and Portland, Oregon, plus Los Angeles, California. Rescuing, rehabilitating, and re-homing at-risk animals primarily from the West Coast and specializing in Rottweilers, but also welcoming dogs of every breed and size!
The Rescue Train (Studio City, CA): is a unique, 501(c)3 non-profit, no-kill organization dedicated to eliminating animal suffering and euthanasia through hands-on rescue work, dedication to spay/neuter, education, and awareness.
Valley Humane Society (Pleasanton, CA): A non-profit that rescues and rehabilitates companion animals, champions responsible care-taking, shares pets' soothing affections with people in need of comfort, and supports and preserves existing pet-guardian relationships.
We Care Animal Rescue (Helena, CA): A no-kill shelter providing a refuge for cats and dogs in the Napa Valley.
West Coast Boxer Rescue (Alameda, CA): Dedicated to improving the lives and welfare of homeless Boxers currently serving California, Oregon, Washington, and Nevada. West Coast Boxer Rescue rescues and adopts out stray, abandoned, neglected, abused and surrendered Boxers, primarily purebred, but sometimes Boxer mixes and other breeds.
Whitman County Humane Society (Pullman, WA): WCHS operates a"no-kill" shelter that values the human/animal bond, provides stewardship for homeless pets and promotes compassionate treatment of all companion animals.
Wren Yorkie Rescue (Oakland, CA): Rescue and rehoming of Yorkies and Yorkie mixes, who live in foster homes until adoption.
If you would like your shelter or rescue to be included in our program, please click here. We would be honored to work with you!
Adopted a dog, and ready to join?
If you have adopted through one of these shelters, please use your special code when you sign up for Nom Nom so that we can make sure to give you a discount on fresh dog food from Nom Nom, and donate back to the shelter or rescue that you adopted from (sign up here). If you didn't receive a code, please click here and include your name, dog, and the shelter name, and we'll make sure to get you all set up!
If you've adopted through a shelter or rescue not on this list but would like to be involved, please email us by clicking here.
Other ways to get involved
Whether you're looking for a new member of the family, or simply are interested in helping support shelters and rescues, there are plenty of ways to get involved.
Many of the shelters listed above (and shelters not yet listed), are in need of physical donations (money, blankets, dog beds, leashes, food, etc.), awareness (it can be as simple as sharing their page on your social media), and your time (considering volunteering for a day, on a recurring schedule, or even being a foster parent for pets that are awaiting their forever homes).
Previous article
How carrots keep your dog healthy
Next article
Tasty Turkey Fare Recipe
Recent posts