What is L-lysine and How Can It Help Your Cat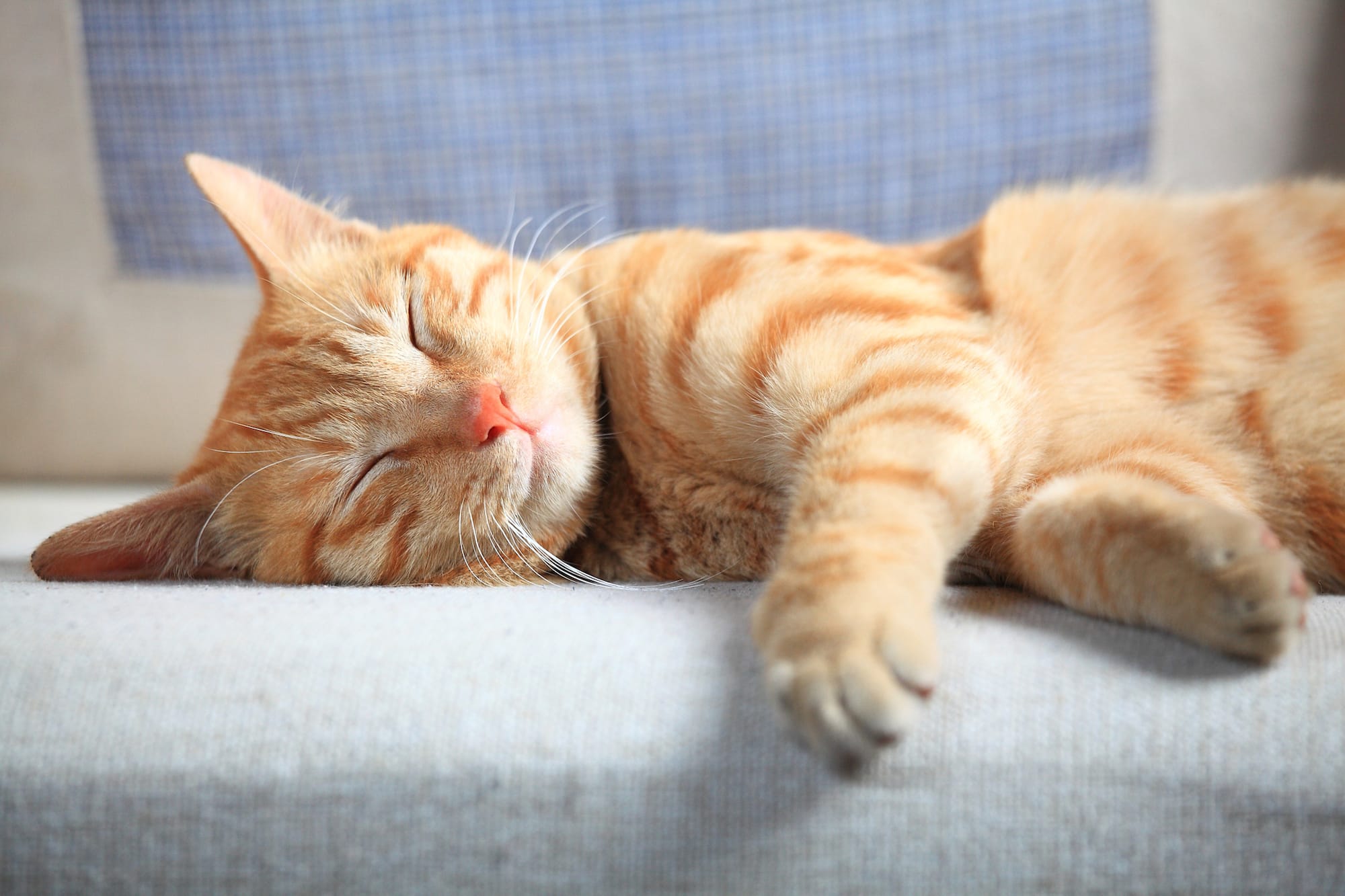 Effective March 28, 2022: we have discontinued our cat foods at this time, due to supply chain and ingredient issues. We are so sorry. Read more here.
Sneezing and sniffling: those are sounds that every cat parent dreads. Cat respiratory infections —kitty colds—are common illnesses that are difficult for a cat to shake. Often, veterinarian appointments and prescribed medications are necessary to help a cat recover from her cold.
Along with conventional treatments, many veterinarians prescribe L-lysine supplementation to cats suffering from respiratory problems or illnesses like the feline herpesvirus. But what is L-lysine, and does it help your cat or harm her?
What Is L-lysine?
L-lysine is an amino acid, a pure organic compound that is used as a supplement for humans, canines, and felines. It cannot be synthesized into the body and must be gained through food and supplements. For both people and cats, L-lysine is a way to manage and control herpes effectively. This amino acid is present in every cat's body, but some cats do not have enough of it to ward off infections and illnesses.
L-lysine has long been administered by veterinarians as a mode of prevention and treatment of feline herpesvirus, also known as FHV-1. Multiple cat foods and treats also include L-lysine as an ingredient, although care should be taken to not exceed the proper dosage for your cat. L-lysine dosages are determined per individual cat based on her weight, age, health status, and breed.
How Does L-lysine Work In Cats?
Cats are highly susceptible to upper respiratory infections, which may share symptoms with FHV-1. The following symptoms may indicate general respiratory illnesses or the feline herpesvirus:
Nasal congestion
Sneezing
Fever
Sore throat
Discharge from eyes, mouth, and nose
Lack of appetite
Lethargy
Conjunctivitis
Panting
Upper respiratory illnesses may be caused by either a bacterial or viral infection, and chronic occurrences of these colds may signal the existence of FHV-1. Cats with weaker immune systems, such as kittens or senior cats, are most prone to respiratory infections and FHV-1; however, even healthy cats in their prime can fall victim to these illnesses.
Consult your veterinarian to determine if your cat is dealing with a kitty cold or a persistent bout of FHV-1. In particular, FHV-1 can be tricky, as most infected cats will overcome the initial infection, but some will develop a chronic condition. In these cats, the immune system is suppressed and FHV-1 will flare-up and cause the symptoms to start all over again.
Veterinarians typically prescribe L-lysine supplements because of a long-held assumption that the amino acid eliminates the aforementioned symptoms of the infections and also prevents future flare-ups from occurring; nearly 90% of veterinarians recommend the use of L-lysine to treat these conditions. Veterinarians were of the thought that L-lysine interfered with the replication of the FHV-1 virus by preventing the uptake of a second amino acid, arginine.
In the early 2000s, a series of research was conducted on the use of L-lysine on cats with varying and, at times, conflicting and inconclusive results. A 2003 study in the American Journal of Veterinary Research found a reduction in FHV-1 virus replication with an oral dose of 400mg of L-lysine.
However, a 2009 study, also published in the American Journal of Veterinary Research, argued that L-lysine was not an effective management tool for countering the FHV-1 virus, and might make the infection worse. The study examined a group of 261 cats and found that dietary lysine supplementation had no influence on controlling or preventing infectious upper respiratory disease amongst these felines.
Despite the lack of definitive proof of L-lysine's effectiveness, many veterinarians continue to prescribe it for cats with respiratory and feline herpesvirus, as no better alternative (other than supportive care) exists to address respiratory illnesses at this time.
A New Study Sheds Light on L-lysine For Cats
The veterinary community's attitude toward L-lysine and cats began to change when a 2015 study was published in the BMC Veterinary Research journal. The researchers found that there was no proof that L-lysine supplementation suppressed the feline herpesvirus in infected cats. They recommended that veterinarians stop prescribing L-lysine immediately due to the lack of evidence concerning its effectiveness. The study was summed up as follows:
No evidence was found that L-lysine prevented cats from FHV-1 infection
L-lysine did not prevent recurrences of FHV-1 and its symptoms
No proof exists that L-lysine can alleviate FHV-1 and its symptoms
Frequent use of L-lysine as a supplement lowers levels of arginine, an amino acid essential to cats; low arginine levels may cause serious health issues in felines. Arginine is responsible for critical body functions, such as kidney filtration, immune system function, hormone function, and wound healing.
Lysine and arginine compete with each other for absorption within the body. Initially, researchers thought that lower arginine levels helped prevent FHV-1—hence the L-lysine recommendation—but the 2015 study has caused scientists, researchers, and veterinarians to adopt a more cautious attitude toward the use of L-lysine.
Worse yet, a cat with arginine deficiency may die from hyperammonemia (ammonia intoxication), as cats are unable to synthesize arginine. Because of these conclusions, some veterinarians have reversed their position on L-lysine and no longer recommend its use on cats although it was never shown that such a severe symptom resulted from lysine administration.
Other Side Effects of L-lysine on Cats
L-lysine can negatively impact cats in other, less damaging ways, which can nonetheless be uncomfortable for your cat. These side effects include:
Seizures
Nausea
Vomiting
Persistent scratching
Diarrhea
Facial swelling
Pale gums
L-lysine supplementation may also interfere with other medications that your cat is taking. Always talk to your veterinarian about other medications, supplements, or vitamins that your cat is taking before beginning L-lysine treatment. Large doses of L-lysine may interact with certain antibiotics and increase the antibiotics' toxicity.
Cats with digestive disorders, such as irritable bowel syndrome or ulcers, might find their chronic conditions worsened when taking L-lysine supplementation, due to negative interactions with other prescribed medications. Occasionally, a cat may develop an allergy to the L-lysine medication, resulting in difficulty breathing, dizziness, and rashes.
Leave the L-lysine Behind
Because of the uncertainty surrounding its effectiveness, and the findings of the 2015 study, some veterinarians are more reluctant to prescribe L-lysine. Other doctors are waiting on new studies to be completed and results published. Until more information is available, err on the side of caution and discuss with your veterinarian whether L-lysine is right for your cat.
---
Related articles