Violet's Story: Patience Pays off for a Picky Kitty
Effective March 28, 2022: we have discontinued our cat foods at this time, due to supply chain and ingredient issues. We are so sorry. Read more here.

It took a few tries and some patience, but Janet Jardin's picky cat, Violet, is now a healthy, happy Nom Nom enthusiast.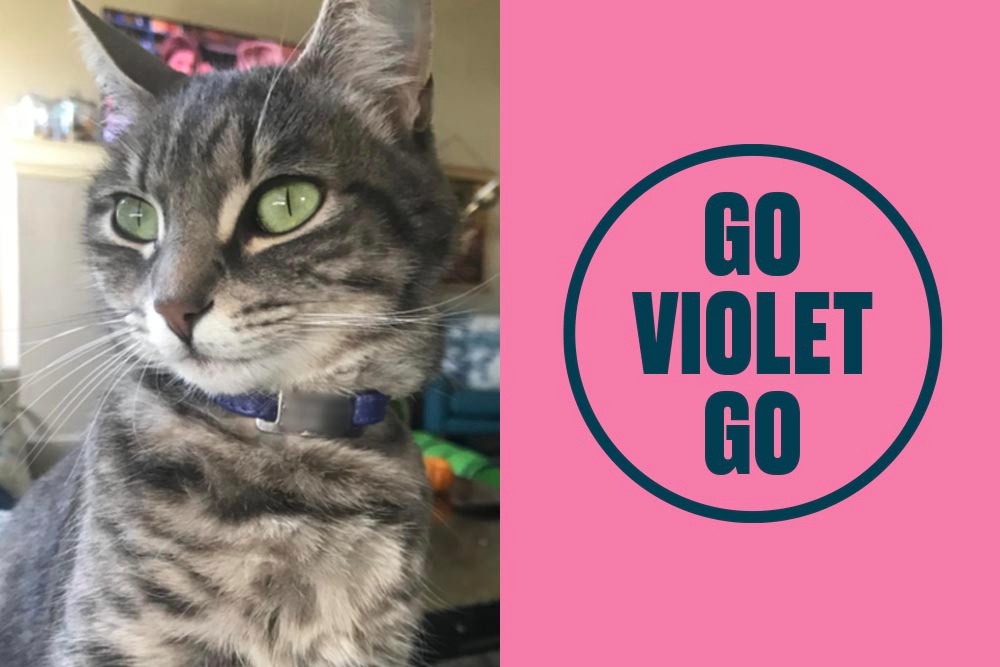 "I actually can't believe how much she loves it. She's fickle and was never food-motivated before. But I was patient, and now she goes crazy for her meals!"
Janet Jardin's grey tabby, Violet, is, as Janet puts, it "90% adorable and trying to murder me the other 10% of the time. But, you know, that's cats. Gotta love 'em."
A Picky Little Kitty
2-year-old Violet is pretty petite, at just over 7 pounds full-grown. "She was never particularly food-motivated," says Janet. "I could leave a full plate of delicious human food on the table, and she'd just kind of sniff it and walk away." And the little cat tended to just graze on her own food. "Sometimes she'd just sniff it and wander off, or just take a few bites. A lot of times it would still be half there in the morning, and I wasn't sure if she was getting enough calories."
Janet grew up with cats, but Violet is the first pet she adopted as an adult. Wanting to make sure she was doing all the right things, she turned to her vet for advice about what to feed Violet, but left frustrated by the lack of information. "He basically told me, 'just buy a brand name, something you've heard of.' I generally like my vet, but it felt unhelpful and impersonal and didn't sit right with me," she says.
So she turned to the Internet to learn more about what to feed her new kitty, but felt confused by the overwhelming amount of contradictory information. "I was even more lost," she says.
Then, when she came across Nom Nom in early 2019, Janet was excited to give it a try. "I liked that the food was real and nutritious. I saw that they had a veterinary nutritionist on staff, and I felt good about that, especially after my experience with my regular vet."
Unfortunately, the first go-round with Nom Nom didn't go exactly as Janet had hoped. Violet still just wasn't eating enough, so Janet reluctantly cancelled after a few months, and continued to test out other food. "I tried everything that seemed like a good-enough option: many, many different 'healthy' wet foods, a well-rated grain-free kibble, freeze-dried raw food from New Zealand that smelled horrendous. They were all... fine. I'd find one she seemed to like, but then she'd grow bored, or change her mind, or something."
Violet seemed to like dry food the best, but Janet didn't feel great about giving it to her, having learned that cats derive most of their water through food. "It was a top-rated brand, and I alternated it with a decent wet food I'd found, but I just didn't feel confident that any of the food I was feeding her was as good as it could be. And I absolutely wasn't sure I was giving her the right portion sizes. Honestly, it sounds silly, but I'd spend hours researching what was best for her," says Janet. "I felt like I was settling."
Second Time's a Charm
After yet another evening researching healthy cat food options, Janet decided to give Nom Nom another try. "I'd learned that cats can be very fickle," she says, "and that sometimes you just need to be patient and keep trying."
This time, Violet went nuts for it. "It was wild," she says. "She absolutely LOVED it this time. She'd always liked fish best in other foods, but she's all about the chicken Nom Nom. I started giving her the chicken recipe first this time, and it was such a hit."
Violet has been consistently eating Nom Nom for many months now, to Janet's delight. "I actually can't believe how much she loves it. She's not a huge meower, but when she knows she's about to get her Nom Nom, she meows for it like I've never heard. It's so cute! She follows me to the kitchen and gets so excited, and she always eats her whole meal. She also adores both flavors of the jerky and will jump so high for a treat!"
Softer fur and smaller stools are among the other benefits Violet's experienced since hopping back on the Nom Nom train. "Her fur has gotten soooo soft and silky. I had someone over the other day and they couldn't stop commenting on how soft she is. And I've noticed smaller, firmer poop, which makes changing her litter so much easier."
Cats Rule
"People have always told me she's the most dog-like cat," says Janet. "She greets me at the door and then rolls on her back for belly pats, and she hops on me in the bed in the morning until I get up to play with her. But she's also such a cat. And I think people think more about what they feed their dogs, but I believe it's so important to pay attention to what's best for your cat, too. I really want her to live the longest, healthiest life. I am so happy knowing she's getting the exact nutrition she needs, the exact amount of calories she needs. And I have so much time back now that I'm not spending all that time researching, too!"
"I wish I'd stuck it out the first time, but I'm so, so glad I decided to go back to Nom Nom. She's so happy, and I am, too."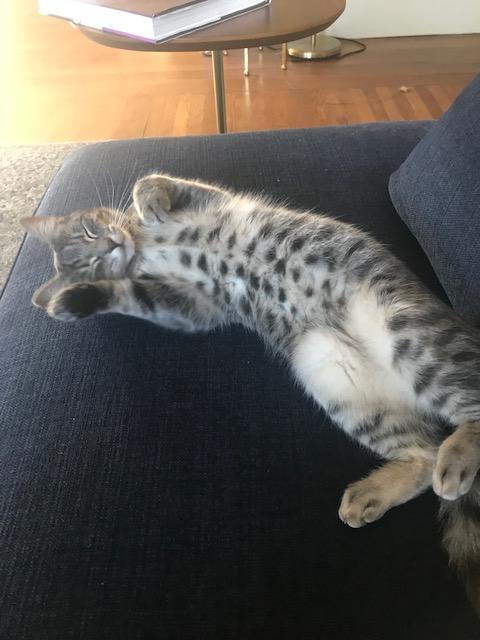 Related articles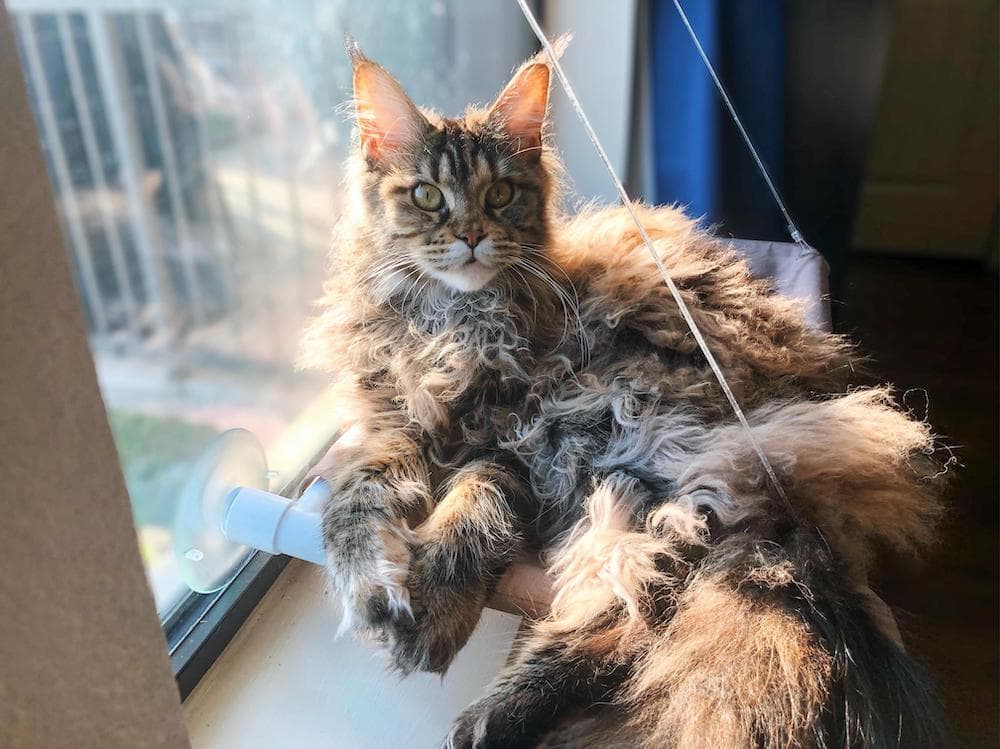 Gracie Marie's Story: A Happier, Healthier Maine Coone