Tyson's Story: Stabilizing the Health of a Diabetic Senior Pug
Cyndy Dandrea's pug Tyson is 16 and suffers from diabetes—but is happy, comfortable, and has stable glucose levels, thanks to his fresh Nom Nom diet.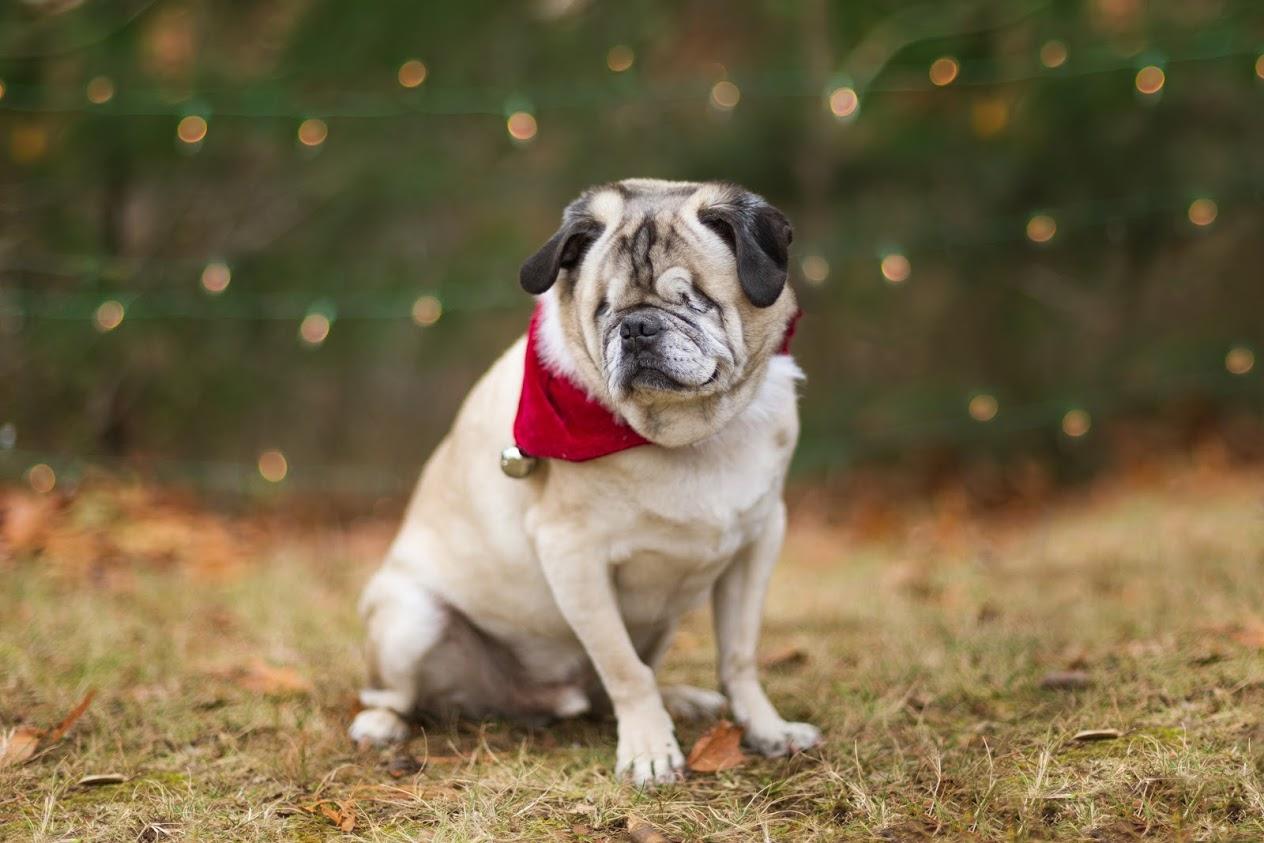 "His levels have been great ever since we started Nom Nom."
Cyndy Dandrea's sweet pug, Tyson, may be 16, but he's a trooper. In April of 2016, Tyson was diagnosed with diabetes. In August of that year, he went blind, and the following January he had to have his eyes removed. "But he's the cutest little thing," says Cyndy.
Cyndy tried to find the right food for Tyson, but his glucose levels were way off. "For two years," she says, "I thought I was giving him good food and doing the right thing. But his glucose levels were still very high, and we couldn't get them to where they should be." Her vet, unfortunately, was not very helpful at suggesting a better option for Tyson's diet, so Cyndy was left to her own devices to figure out how best to feed her beloved pug.
A Better Way
One day, while at the pet supply store, she struck up a conversation with a friendly employee. He kindly suggested that the kibble she'd been giving Tyson maybe wasn't so great for him, and recommended she make the switch to a holistic kibble.
This got Cyndy thinking that there might be even better options out there for feeding Tyson. She started researching and was intrigued to discover Nom Nom's fresh diet in January of 2018. She immediately ordered it and hoped for the best.
Healthy and Happy
Tyson loved the food, and his health seemed to be improving. Sure enough, when he went in for his annual check-up in May, they got great news. "They do a two-week look-back at his levels, and they were great. His levels have been great ever since we started Nom Nom," says Cyndy.
In addition to stabilizing his glucose levels, Tyson has experienced other positive effects since switching to Nom Nom. He's not shedding at all ("and pugs shed a lot!" says Cyndy), and he happily walks to his food bowl and waits for his food. He gets the Chicken Cuisine and is a big fan. Thanks to the great results, Cyndy's other dog, Dallas, now enjoys Nom Nom as well.
Cyndy is thrilled at the difference switching to Nom Nom has made in Tyson's life, and loves that she can count on the quality.
"To be 16, he's doing great. He seems comfortable, happy. I really feel the food is a big part of it."
---
Related articles