Riley's Story: A Cure for Mysterious Health Ailments
Marissa Lawson's German Shepherd, Riley, had stomach issues, low energy, and a dull coat. Nom Nom turned all of that around.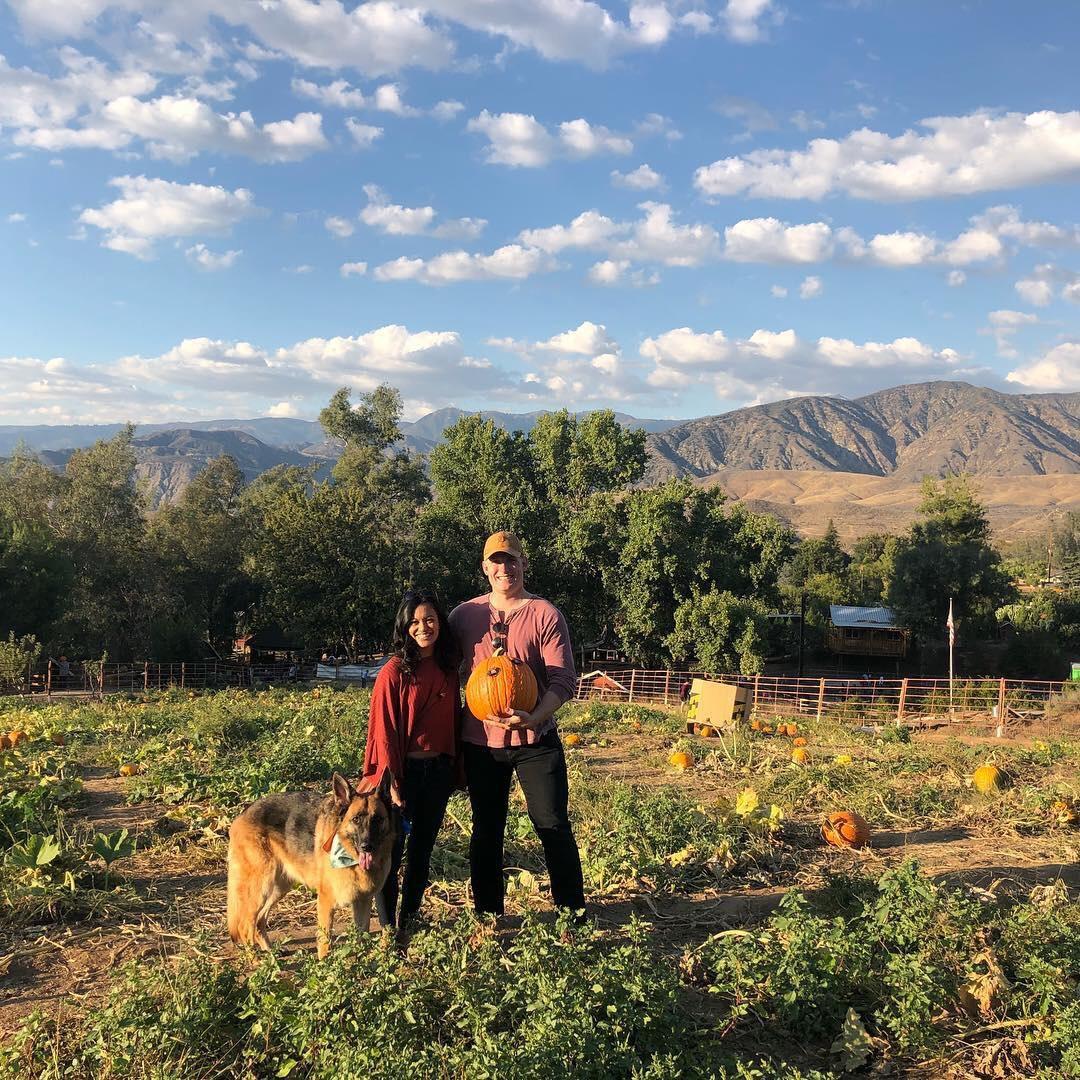 "Nom Nom has really had such a big impact on our lives as dog parents, and we can't even explain the huge sigh of relief we had when we found a food that worked for her."
Marissa Lawson adopted her German Shepherd, Riley, when she was just a wee pup. "She was a little garbage can," laughs Marissa. "She'd eat anything."
Weight Loss, Lethargy, Stomach Issues, and Other Ailments
As Riley approached her older years, she began to experience some health concerns. "Her stools were super soft after eating. She was extra hungry and thirsty, and she was losing weight. At her prime, she was 100 pounds, and she'd dropped to 85." Riley was also lethargic, itchy, and had a dingy and dull coat.
Marissa figured Riley might be "leaning out" due to getting older, but decided to try switching up her diet to see if that changed anything. "We tried no grains. Different proteins, like rabbit and venison kibble, because we were used to kibble. We tried freeze-dried food for protein, pumpkin puree for fiber. We tried everything."
Not seeing any improvements, Marissa and her husband brought Riley to the vet for blood work, a stool test, and an ultrasound where half of her stomach was shaved. Riley was tested for pancreas issues, ulcers, and gastroenteritis, but "her tests came back great and they said nothing was wrong with her." Marissa was frustrated. "It's not that I wanted something to be wrong with her, but I wanted a diagnosis, an explanation about what was wrong."
Marissa decided to look even more closely at Riley's diet. "Everyone at the dog park said we had to try raw food," says Marissa. "So we tried one, and she wouldn't eat it. We tried another, and it was ok for about six months. Her stools did get more solid, but she didn't gain any weight. And it was super expensive. Plus, unlike kibble, you can't leave it out. If she doesn't eat it, you're outta luck. When she didn't eat it, it was money down the drain."
Next, Marissa and her husband started making Riley's meals from scratch. "We were giving her eggs and chicken, because we didn't know any better," says Marissa, "plus unpasteurized goat milk at every meal."
Soon thereafter, Marissa started seeing online ads for fresh pet food. "I thought why not try it? Nom Nom had a great introductory offer, so we decided to order. I liked that the site was very user-friendly and talked about how the vet formulated the food. I also liked that you could input specific details or ailments."
Amazing Results
It took a little time and patience for Riley to make the transition to fresh, "but the results were amazing once she did. Her eyes stopped tearing up and got shinier. She gained weight and her fur got shinier, too. She barely sheds anymore, even after winter. I don't have to brush her as much. She has such an increase in energy. She used to have to sit down on every walk, like a grandma, but not anymore. We thought she was slowing down, but she started getting more muscle, going to the park every day."
It's a complete turnaround. Night and day. It was insane. How crazy was it that we just had to change her food?"
"It's been great ever since," Marissa says. "She poops less, and has no stomach issues, stomach grumbling, or flatulence."
Sharing the Nom Nom Love
Marissa and her husband recently moved to Palm Springs, where there's a mix between "new age" and "old school" vets. Their vet is "more old school, and kind of mocked us as millennials for getting this food. But then they started seeing the difference. The vet is surprised with how well she is doing. They had to see it for themselves. They've even recommended Nom Nom to many other patients now."
Marissa happily reports that 9-year-old Riley is maintaining a healthy weight, still has a ton of energy, eats all of her food, and has no allergies. "Nom Nom has really had such a big impact on our lives as dog parents, and we can't even explain the huge sigh of relief we had when we found a food that worked for her."
---
Related articles