Pet Adoption Laws by State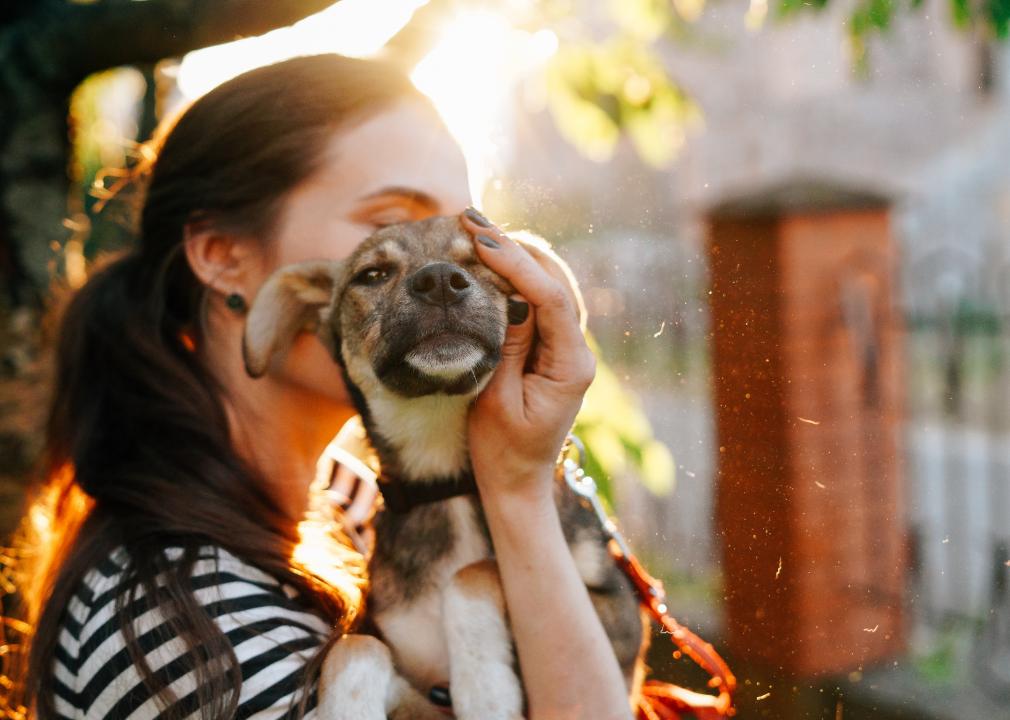 Written by: Madison Troyer
The Humane Society of the United States estimates that some 6 to 8 million animals wind up in shelters and rescue centers each year on average, but less than half of them will be adopted. The exception to the rule was 2020, when pet adoptions rose by 15% during the coronavirus pandemic.
Nom Nom compiled a list of varying pet adoption laws in each of the 50 states, using legal articles and information from pet adoption organizations. While pet adoption is typically a fairly straightforward process—working with a licensed shelter or animal rescue means that you'll be walked through the process step-by-step—some rules and regulations can vary by state. Typically, things like cost, application requirements, and approvals are mandated by individual shelters or states. However, there are a handful of rules that are state-wide.
The vast majority of these animals wind up in shelters through no fault of their own. The most common reasons owners give for abandoning their pets are moving and landlord issues. Additionally, it is thought that about a quarter of the animals abandoned are pure-bred, which makes them the direct equivalent of an animal you could buy from a puppy or kitten mill or breeder but at a fraction of the cost.
Find out what your state allows (or doesn't) before heading to a shelter to pick out your new furry friend.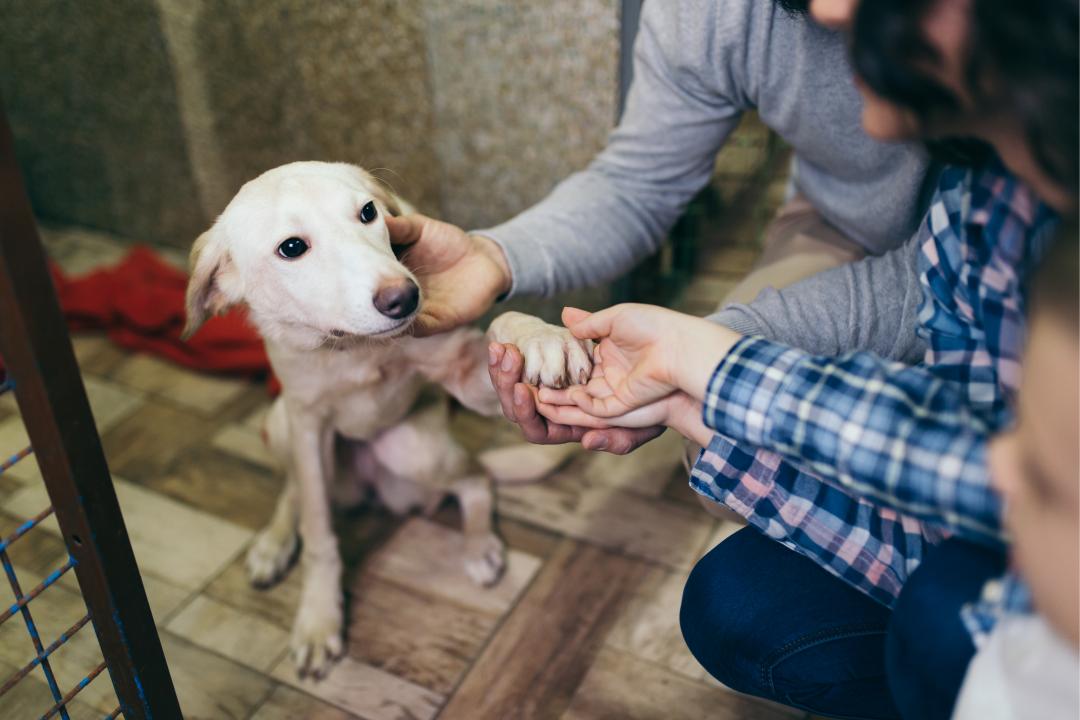 hedgehog94 // Shutterstock
Alabama
In Alabama, all dogs and cats adopted from shelters and humane societies must be sterilized before adoption. On the occasion that they are adopted out before being spayed or neutered, the new owners must enter into a written agreement with the state that they will have the animal sterilized within 30 days of bringing it home. Several other states have similar laws on their books.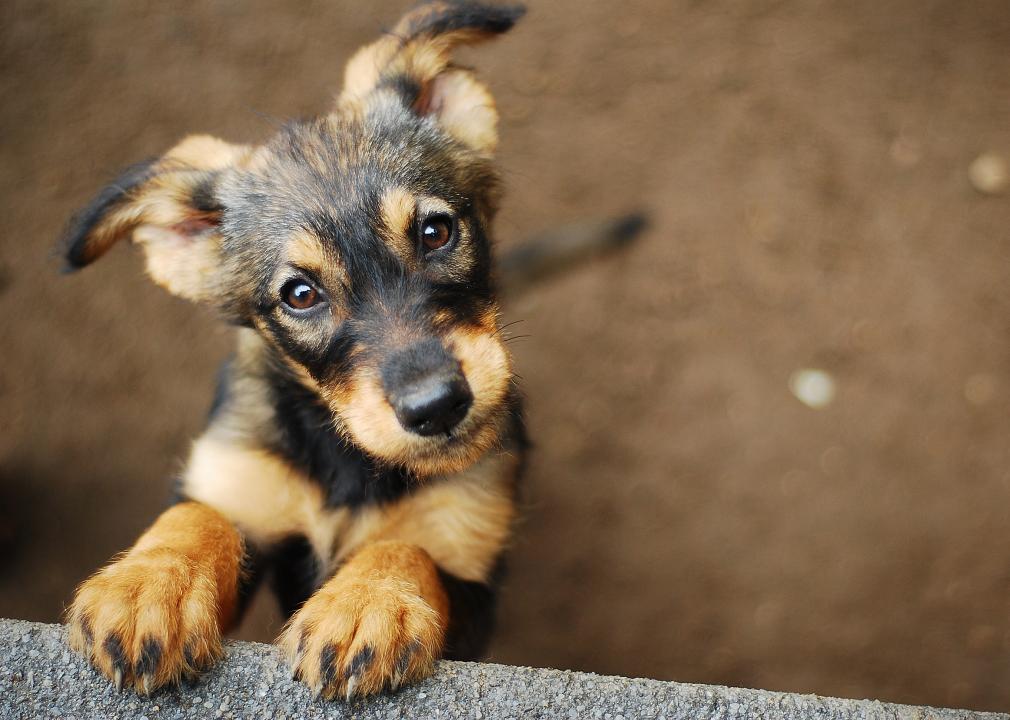 Monika Chodak // Shutterstock
Alaska
While the northern tundra doesn't allow for exotic animals like primates or big cats, it also doesn't place restrictions on dog breeds (as long as they are confined to private property or a leash) as many other states do. If you're into wilder game, the state has a long list of animals people can own without a permit, including muskox, bison, and elk.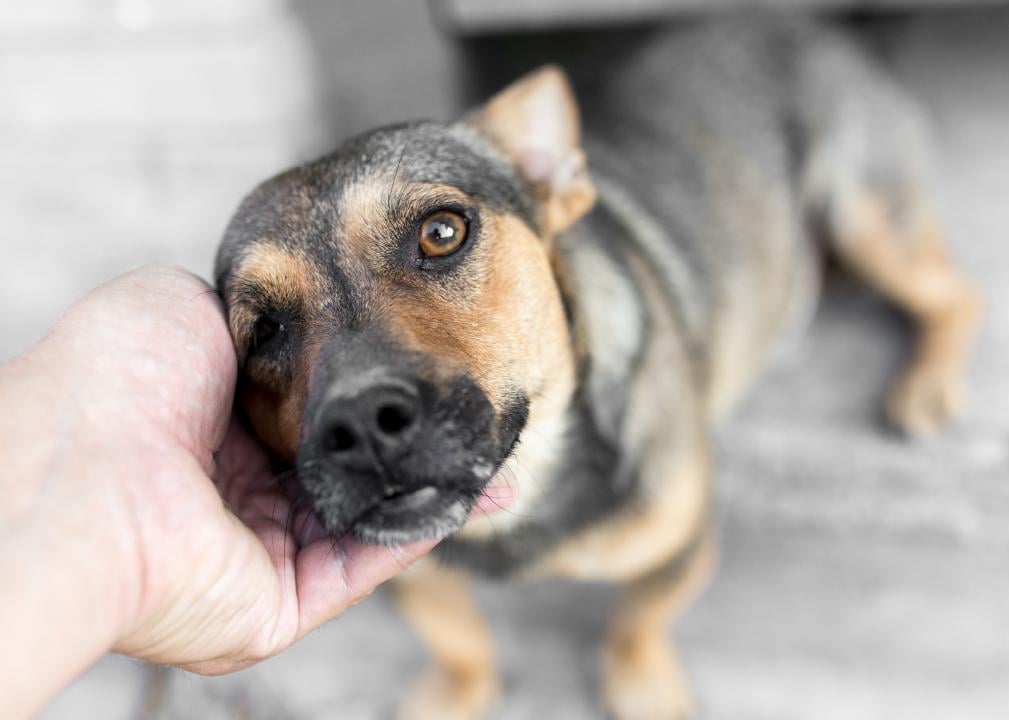 schankz // Shutterstock
Arizona
Arizona law provides several exceptions in regards to the sterilization of adopted dogs and cats. Notably, if there is no veterinary facility within a 20-mile radius capable of performing the procedures, adopted pets are exempt from sterilization requirements.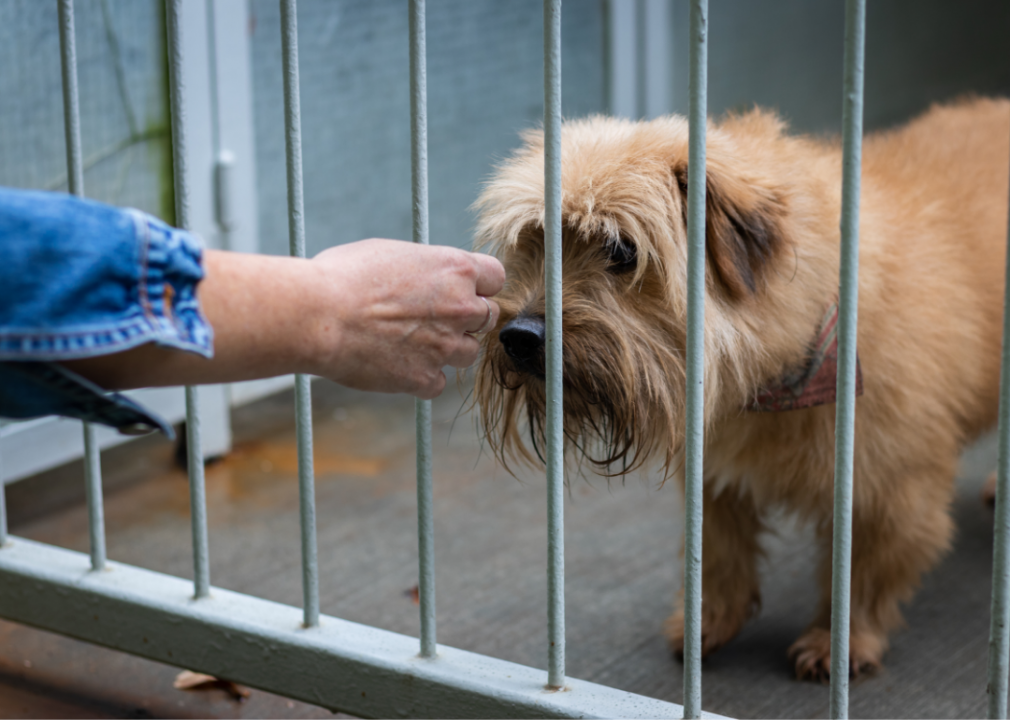 Canva
Arkansas
Many states have strict regulations on the types of pets they allow prospective owners to adopt. Arkansas is not one of them. While the state does have its fair share of no-go's (including bears, mountain lions, and tigers), it's more open to the capture and adoption of wildlife, allowing for six exotic pets per household, which can include bobcats, deer, and red foxes.
encierro // Shutterstock
California
A California bill passed in 2017 requires pet stores to only sell rescue animals, forbidding the sale of animals from puppy or kitten mills. The law stemmed from the surge of "designer" pets and made it easier to connect individuals and families with suitable pets.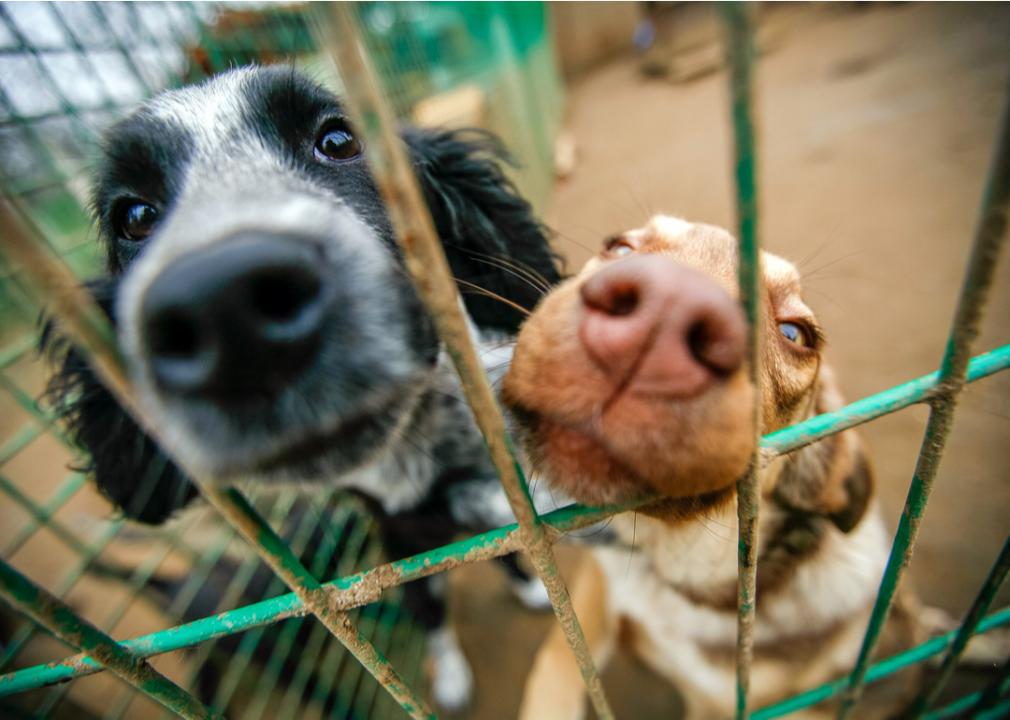 goodbishop // Shutterstock
Colorado
Several Colorado cities place restrictions on adoptable dog breeds. For example, Louisville, Lone Tree, and Fort Lupton all have bans on pit bulls as well as several other so-called "fighting" dog breeds. These ordinances prohibit the in-state adoption of these animals as well as their transportation across state lines.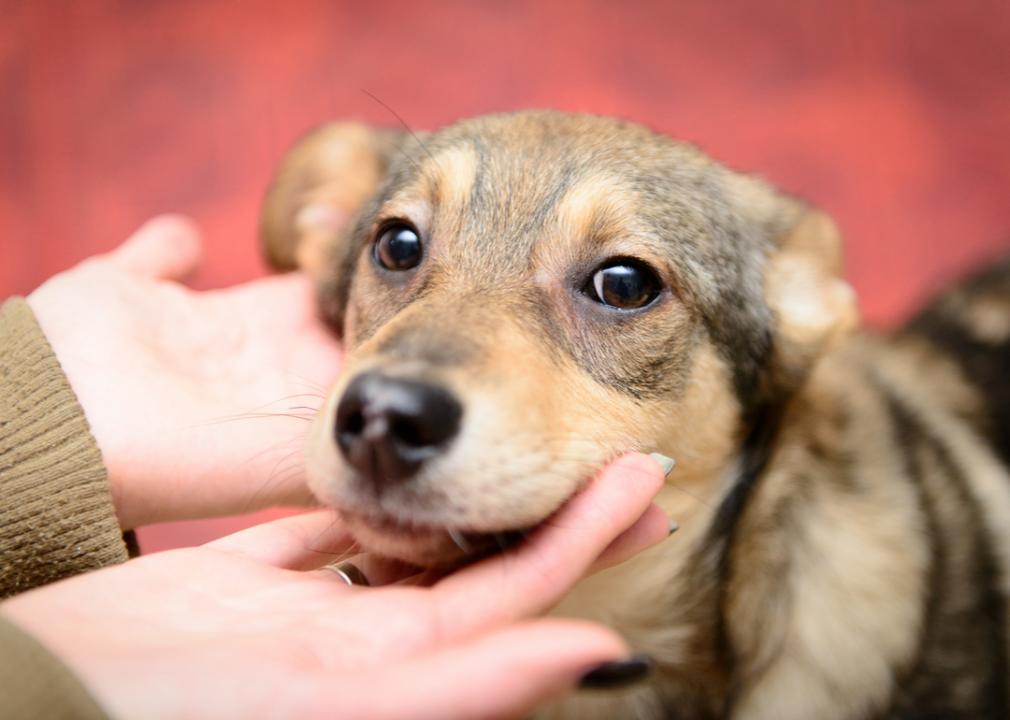 Inna Astakhova // Shutterstock
Connecticut
Pet adoption prices on average are much higher in Connecticut than in many other states. That's due to a 2011 bill requiring those intending to provide animals for purchase or adoption to register with the state, foot the bill for each animal's medical examination prior to adoption or sale, and a slew of other costly hurdles.
VILevi // Shutterstock
Delaware
In most states, found or abandoned animals must be held by shelters for a certain length of time before they can be listed for adoption in order to give owners time to locate and claim lost pets. In Delaware, this time period is only 72 hours—much shorter than the average 5-day waiting period.
Ksenia Raykova // Shutterstock
Florida
Dogs and cats up for adoption in Florida must be checked and vaccinated for a long list of common diseases. For dogs, these include canine distemper, bordetella, canine parvo, rabies, and hookworms among other ailments. Cats are tested for and vaccinated against feline viral rhinotracheitis, panleukopenia, calicivirus, rabies, and worms.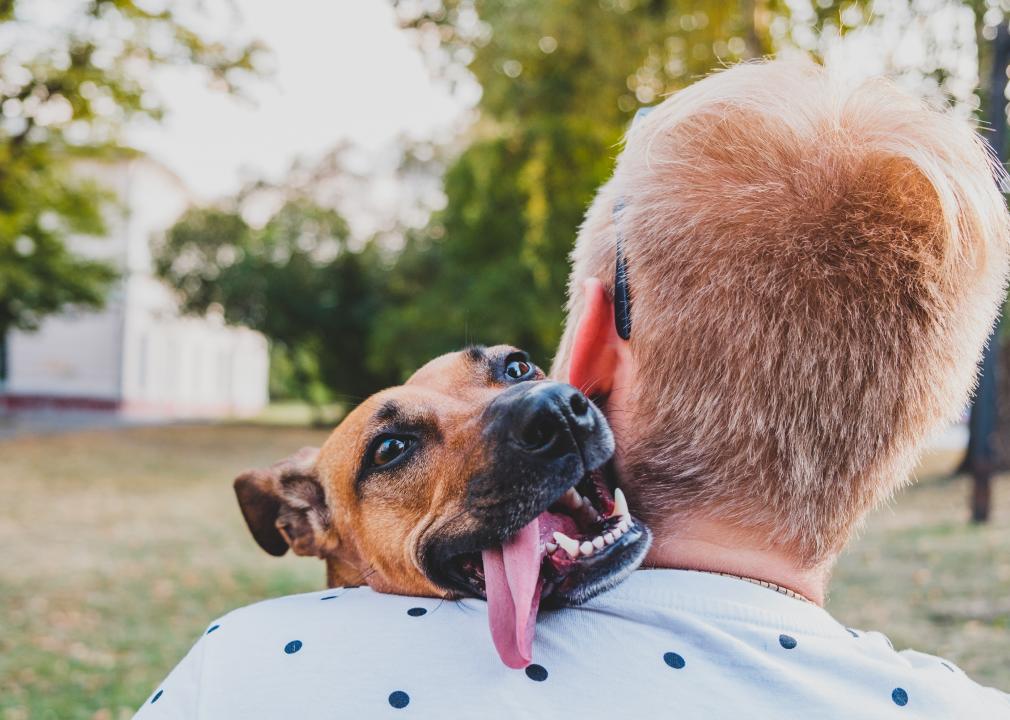 Aleksey Boyko // Shutterstock
Georgia
While some states are happy to allow pet owners to adopt as many animals as they can comfortably care for, Georgia sets a cap on how many furry friends you can keep at home. A law on the state's books limits dog ownership, requiring a special permit for those seeking to own four or more canines.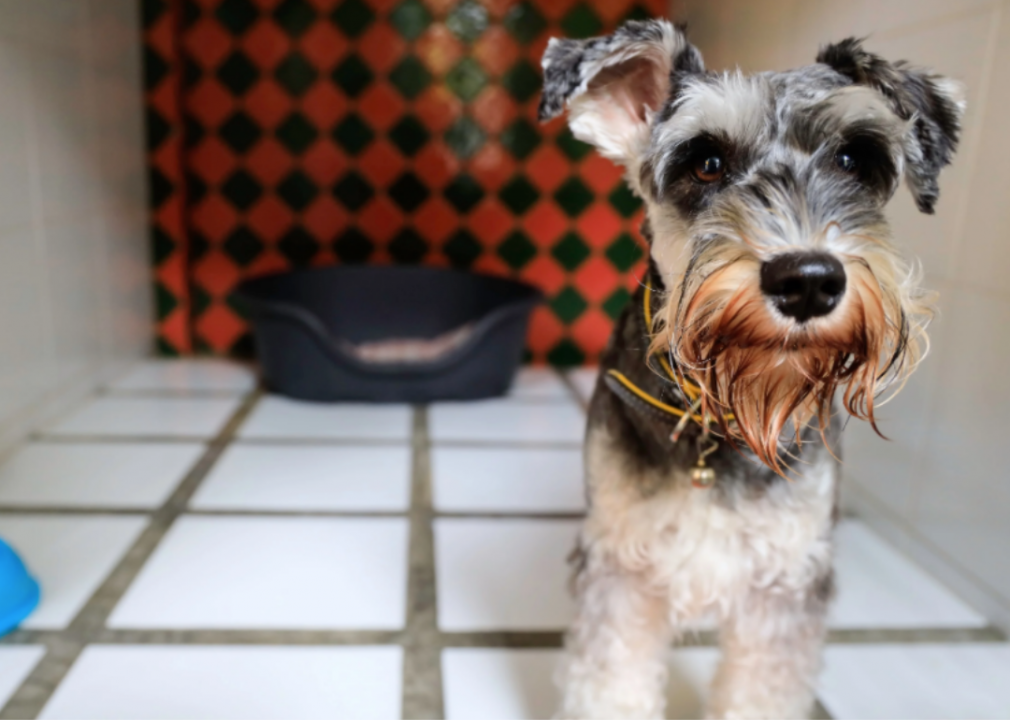 Bussakorn Ewesakul // Shutterstock
Hawaii
In Hawaii, dogs must be licensed biennially, which costs between $9.50 and $28, as well as identified (chipped or provided with a collar). Cats need only be ID'ed. While the difference in price may not be substantial, it may still be something responsible owners consider.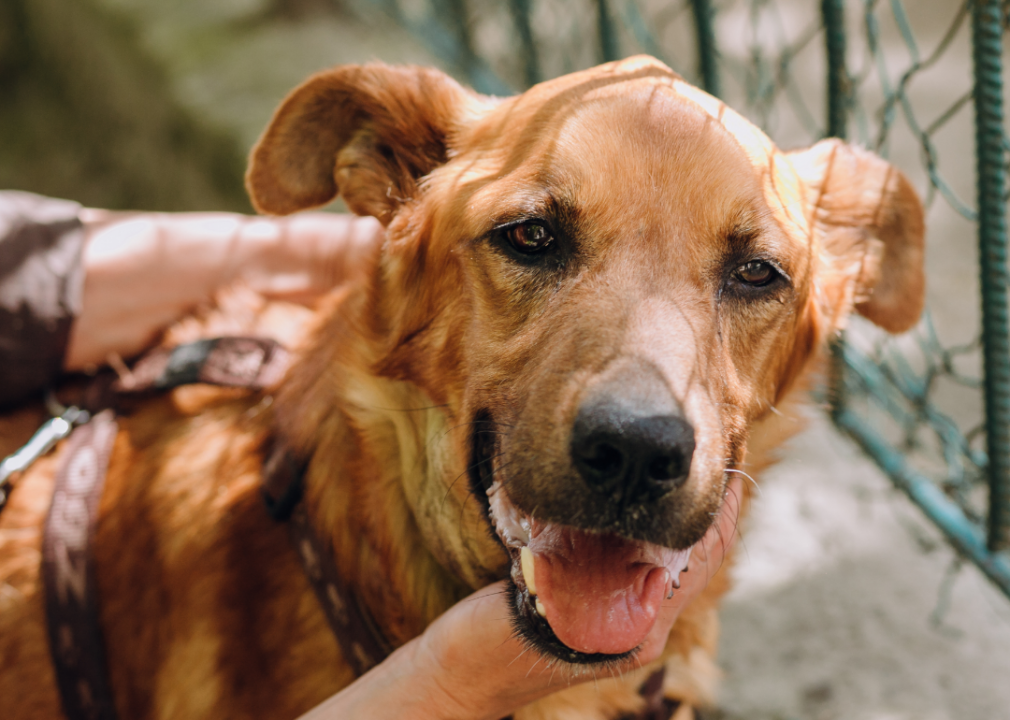 Canva
Idaho
Typically, states require puppies to be 8 weeks old and completely weaned before going home to new families. Idaho is one of a handful of states that has no law about the minimum age puppies must reach before being sold or adopted. Being taken from their mothers too soon can have grave effects on a dog's development and behavior.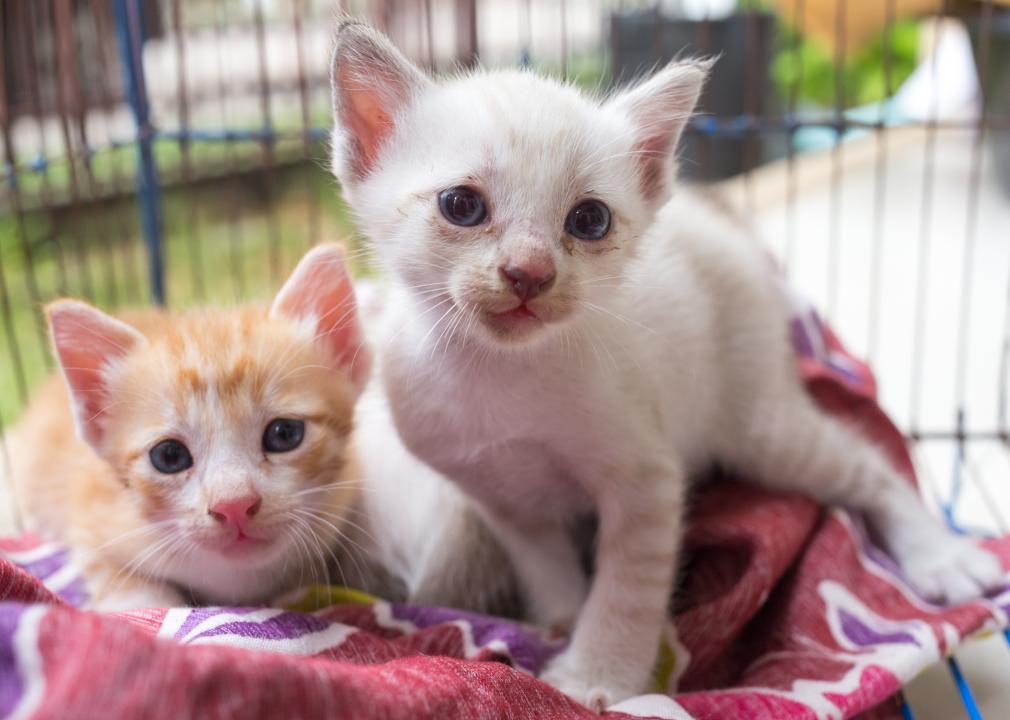 Gumpanat // Shutterstock
Illinois
Chicago passed a law in 2015 prohibiting pet stores from sourcing animals from anywhere other than publicly-ran or privately-owned shelters. Essentially this means that even folks who purchase an animal from a store are actually adopting, as puppy mills have been all but put out of business.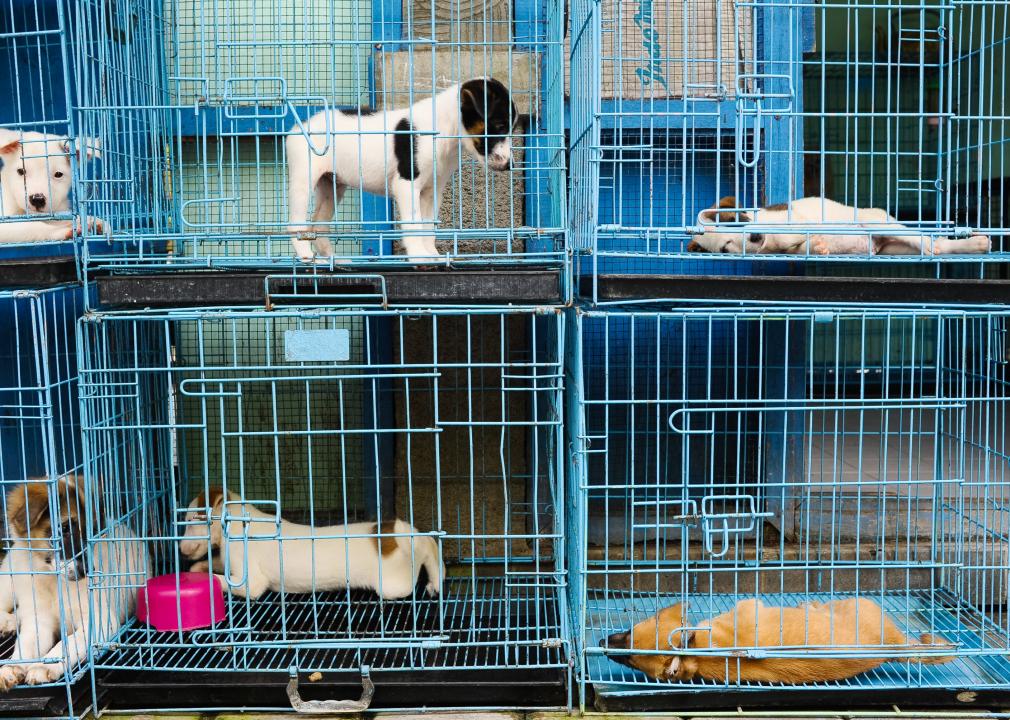 Concept Photo // Shutterstock
Indiana
Every state in the country has several laws about how owners must treat and care for their animals, lest they be seized. In Indiana, some of these laws are more detailed than in other states. For example, animals are not to be tethered overnight and must be brought indoors or placed in temperature-controlled facilities when temperatures dip below 20 degrees or rise above 90 degrees.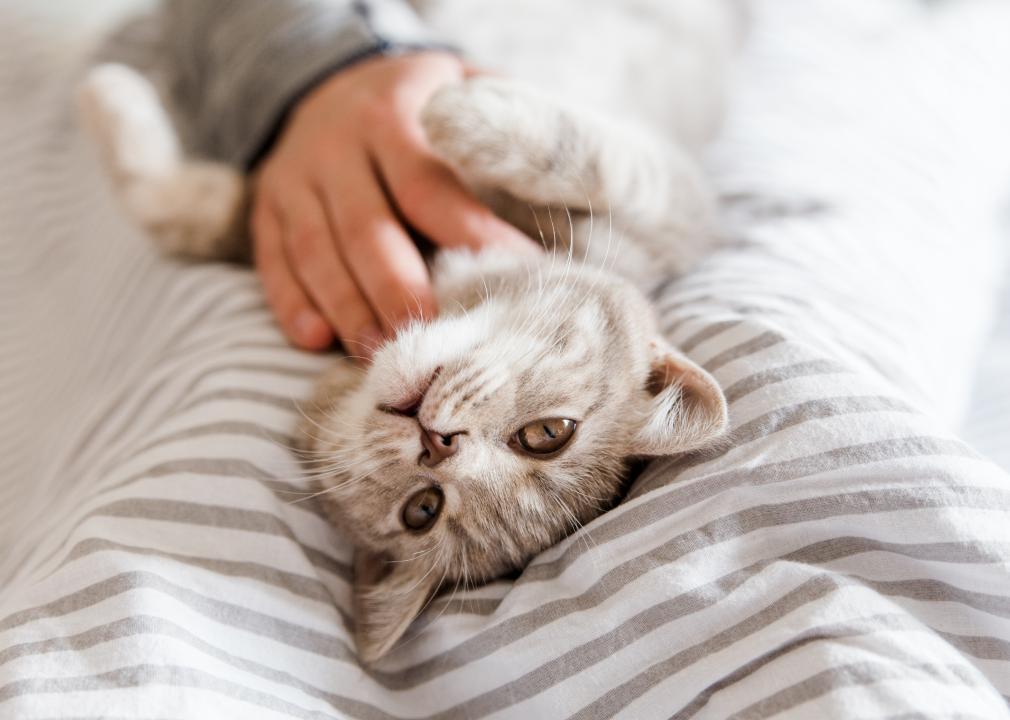 Kolomiyets Viktoriya // Shutterstock
Iowa
Iowa requires adoptive pet families to provide adequate food, water, indoor and outdoor shelter, sanitization, space, and veterinary care for any animal that enters the home. Every state in the country has animal care laws like this, although exact specifications may vary slightly.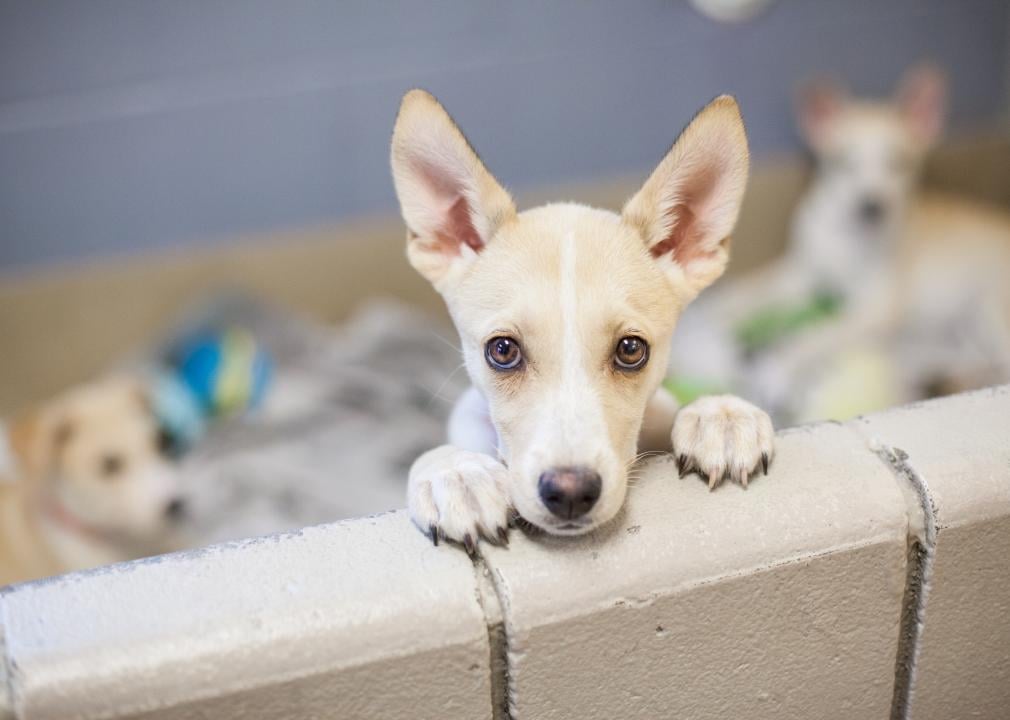 Tara Lynn and Co // Shutterstock
Kansas
Like most states, the Kansas government requires pet owners to wait until dogs are 8 weeks old and weaned before bringing new puppies home. In 2020, The Kansas Humane Society found 6,103 animals their forever homes.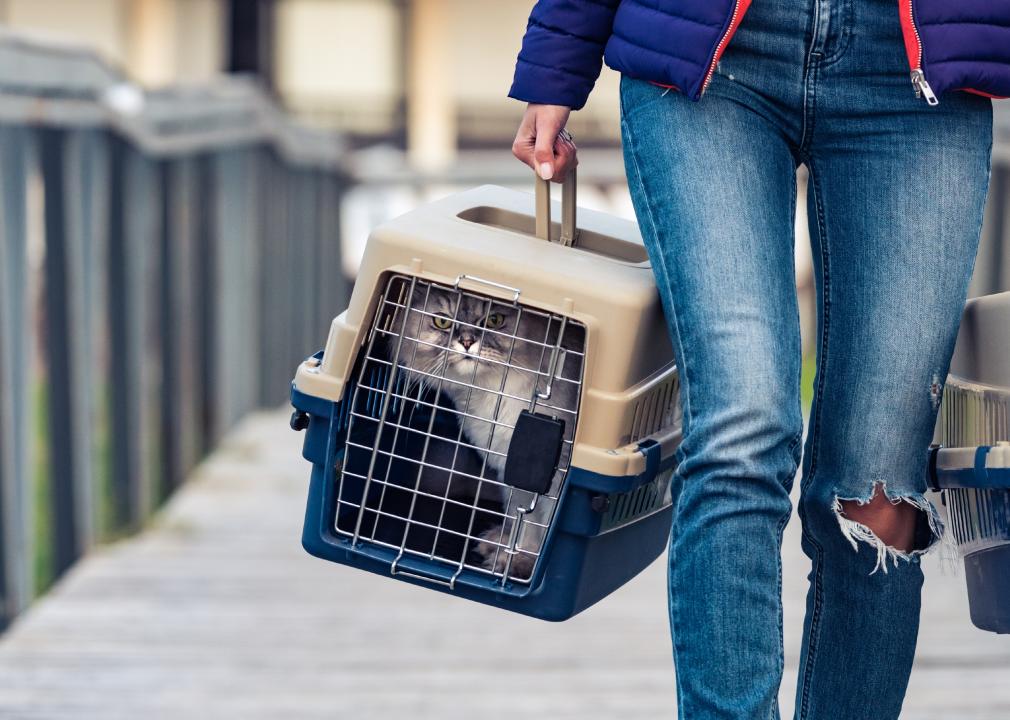 Daria Kulkova // Shutterstock
Kentucky
Many families choose to adopt a new pet through a nonprofit but are still charged a fee. Where does this money go and how are these fees calculated? In Kentucky, the law states that 20% of the fees collected go to the Metro Animal Services building fund and 5% go to an Animal Care Fund. These collections essentially ensure that abandoned and found animals can be cared for and provided shelter while they await their forever homes.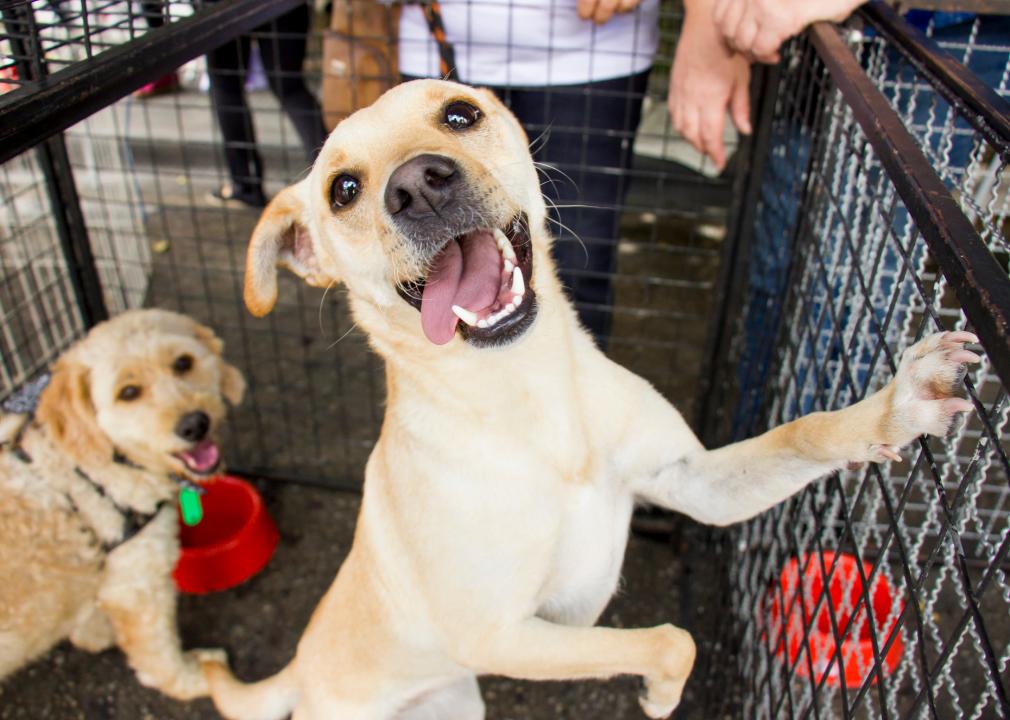 Jucadima // Shutterstock
Louisiana
Perhaps due to its often extreme weather, the state of Louisiana is particularly concerned with the shelter pet owners provide for purchased and adopted pets. Required dimensions and materials for individual shelters are outlined in the state's code, as is a law that pets must be brought indoors during weather events that include excessive heat, tropical storms, and hurricanes.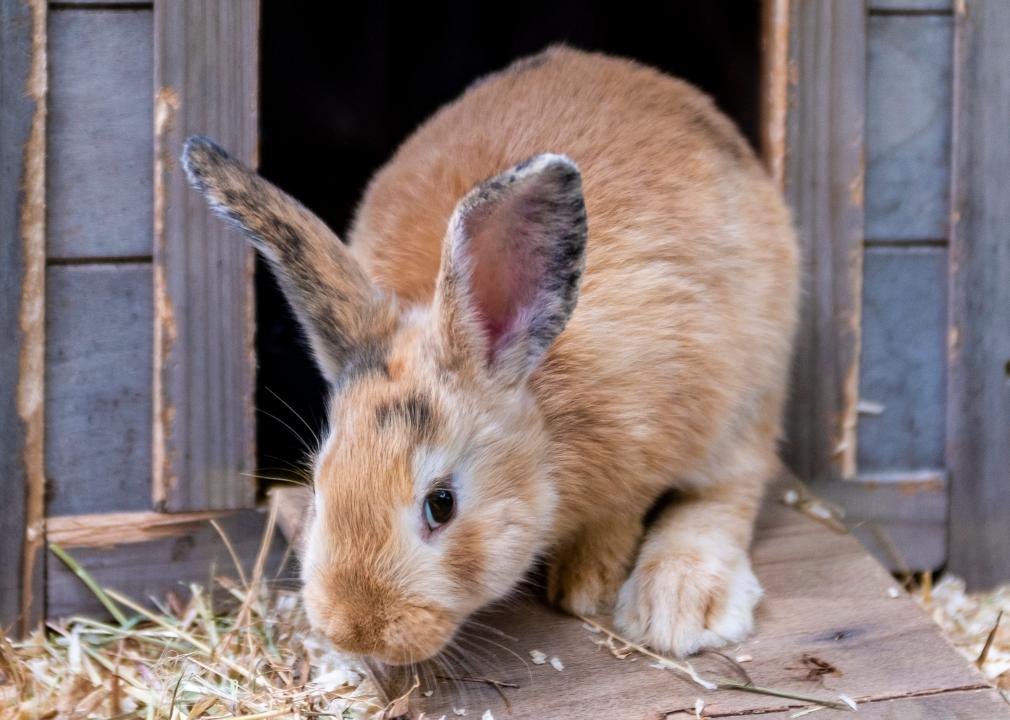 Yousef Al Nasser // Shutterstock
Maine
Several states allow owners who adopt a pet from a shelter or rescue to return the pet within a certain time frame if it is found that the animal had an undisclosed medical condition that existed before the adoption took place. In Maine, owners have 10 days from receipt to make these returns. The time period varies by state, so it's important to look up the laws in your area before finalizing an adoption.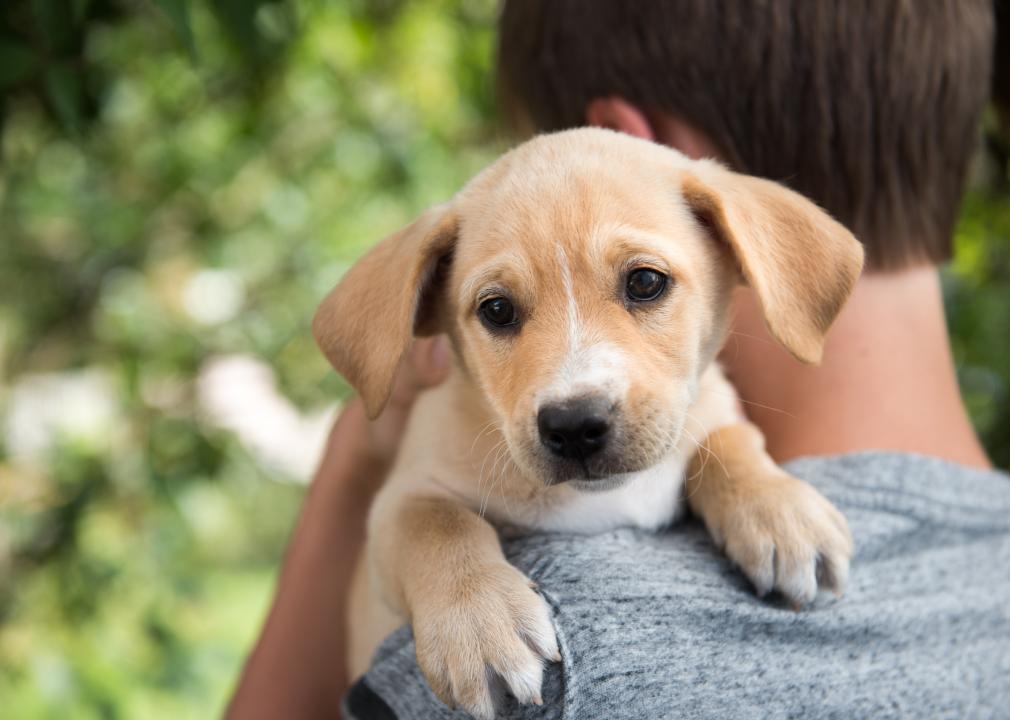 Anna Hoychuk // Shutterstock
Maryland
Baltimore is one of few U.S. cities with no sterilization laws for adopted pets. While the city encourages spaying and neutering animals as best practice, there is no fine for owners who choose to leave their pets unaltered.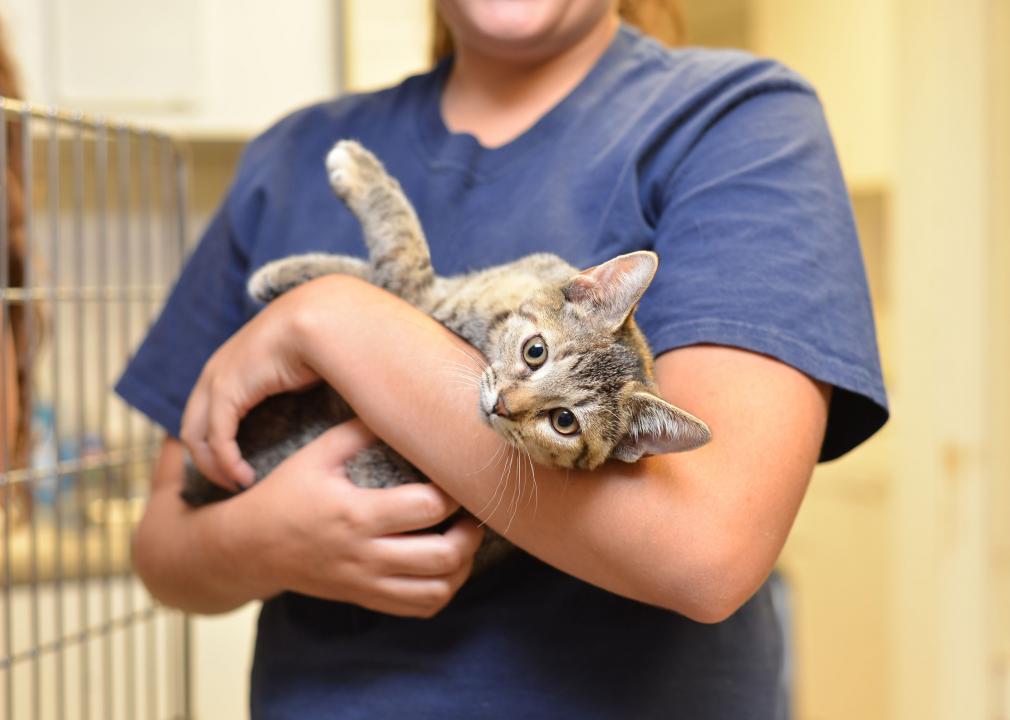 JW Design // Shutterstock
Massachusetts
Massachusetts adopted new regulations in 2020 around pet shop rules and shelter regulations. Among these is the requirement that the behavior of animals in shelters be observed and properly documented, and be disclosed to prospective adoptive parents before placement. The rules attempt to make more sensible pairings between animals and prospective owners.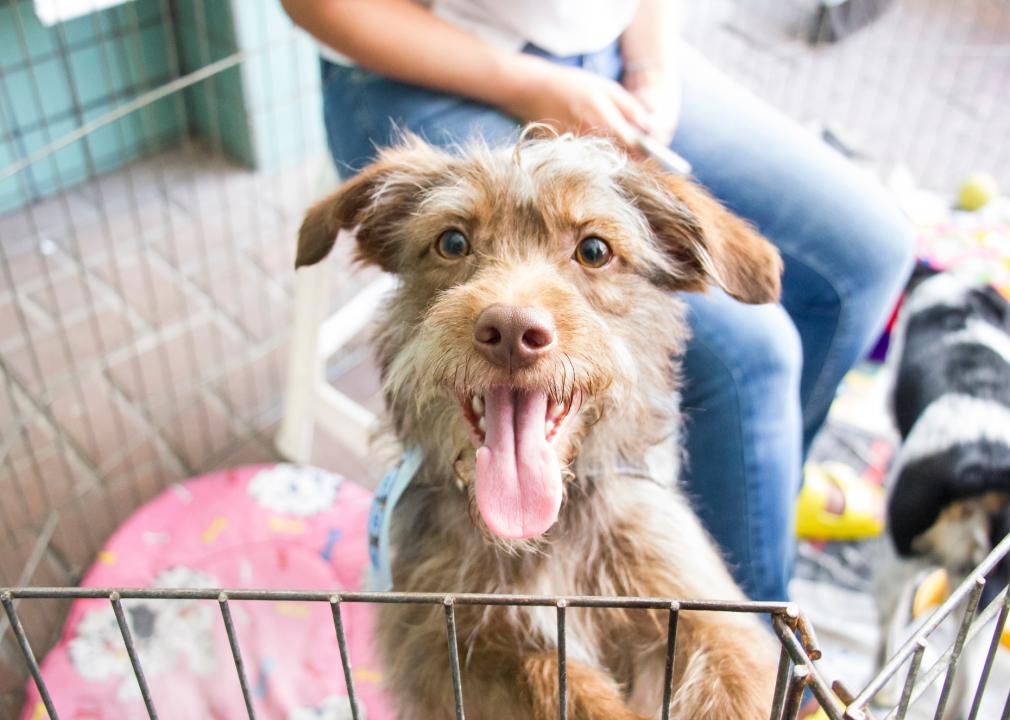 Jucadima // Shutterstock
Michigan
Michigan is one of a handful of states to require good faith deposits for adopted animals (dogs, cats, and ferrets) over the age of 6 months who have yet to be spayed or neutered. The $25 payment is returned to the owner upon proof that the animal was sterilized within four months of adoption, or with proof that sterilization will be detrimental to the animal's health.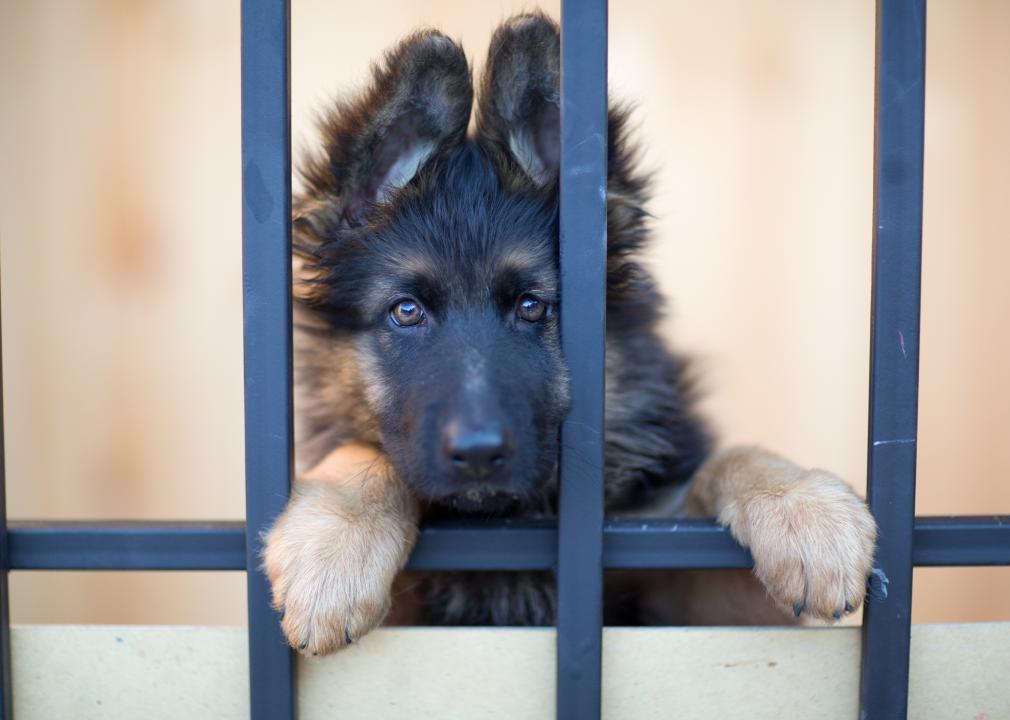 Andrey_Kuzmin // Shutterstock
Minnesota
While it's common practice in many states to apply age-codified adoption limits for dogs to cats, Minnesota is one of the few states to have a specific set of rules for kittens as well as puppies. In this state, kittens younger than 8 weeks of age aren't allowed to be sold, adopted, or given away. There is an exception to the law, however, if a veterinarian determines it would be in the animal's best interest to be separated from their mother before the standard eight weeks are up.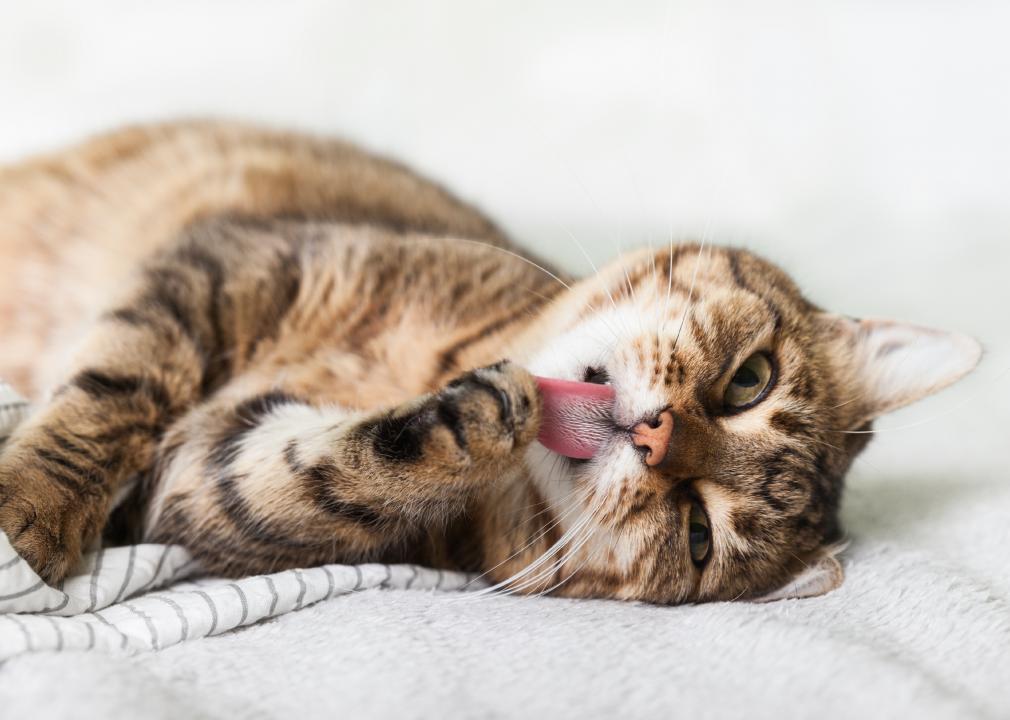 Prystai // Shutterstock
Mississippi
In Mississippi, as in many southern states, rules surrounding pet ownership are much more relaxed than in more northern states. For one, the state has no law about sterilization on its books. Still, prospective adoptive owners should know that their dogs and cats are required to be up-to-date with their rabies vaccines and confined to their properties at all times lest they be reclaimed by animal control services.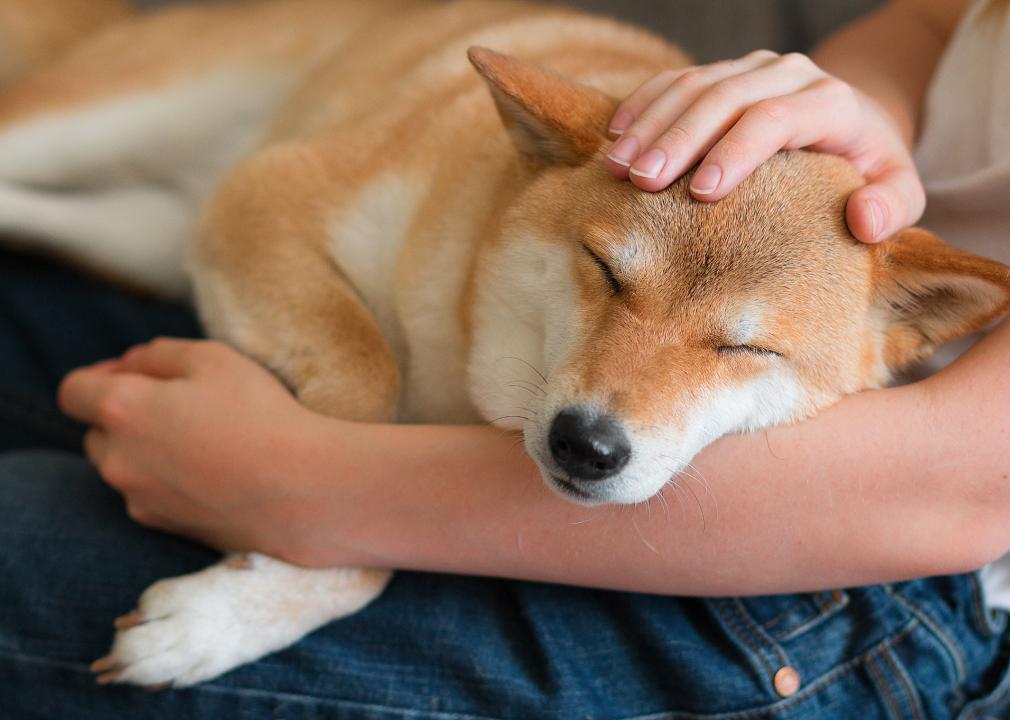 Elena Shvetsova // Shutterstock
Missouri
Missouri is another state that has limits on the number of domesticated animals a single household can have. St. Louis law states no more than four domesticated animals of any kind (cats, dogs, ferrets, etc.) can be kept on a single property without a commercial kennel license.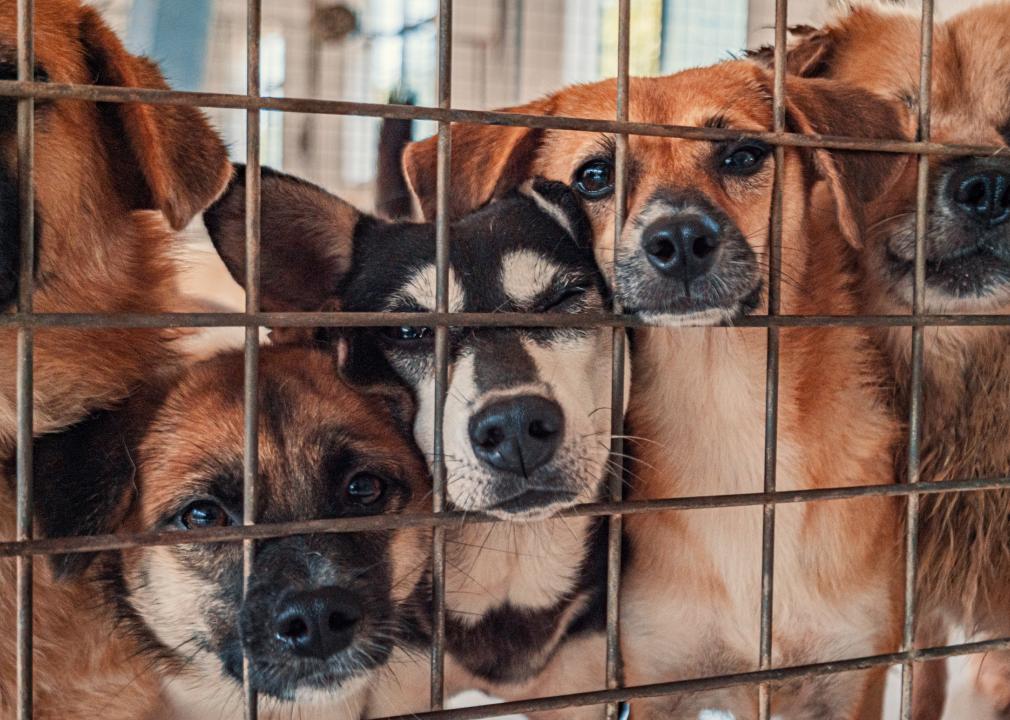 Evgeny Bakhchev // Shutterstock
Montana
Adopting a dog in Montana is a fairly straightforward process. Canines can be brought home at any age but must be licensed by the time they turn 5 months old. The dog must be spayed or neutered by the time it reaches sexual maturity and must be properly cared for at all times.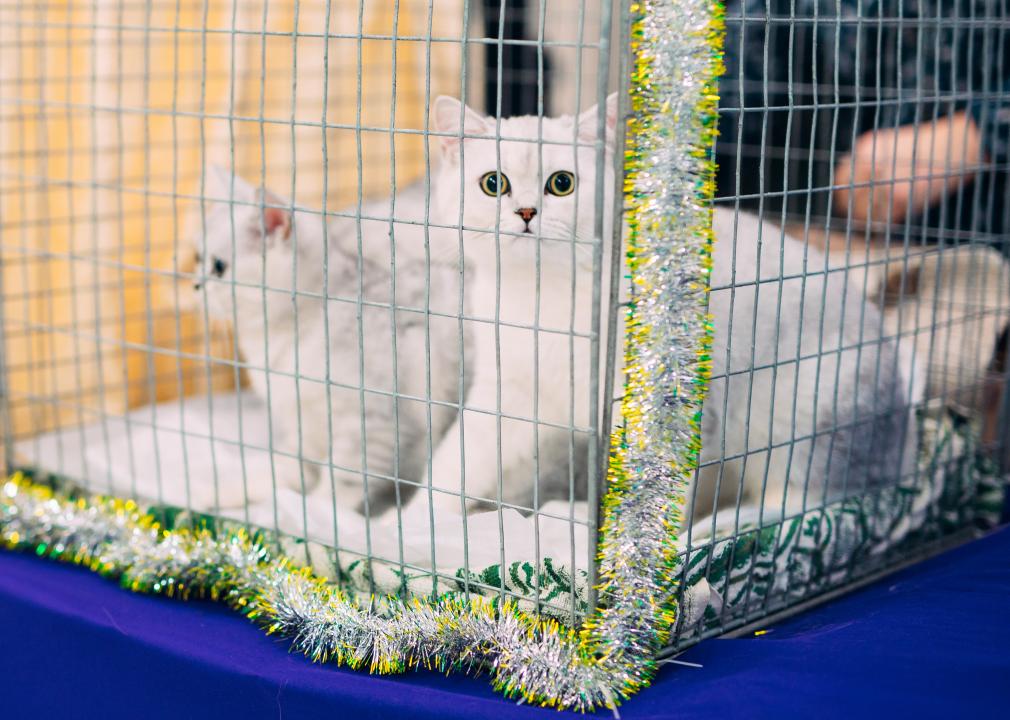 David Tadevosian // Shutterstock
Nebraska
In Omaha, Nebraska, individuals are not considered pet owners by state law until they have been caring for an animal for 30 days. This is true for all dog, cat, and even mini pig owners. Speaking of mini pigs, the city is one of just a handful with specific laws surrounding mini pig ownership (each household may only have two mini pigs, each of which must remain under 200 pounds).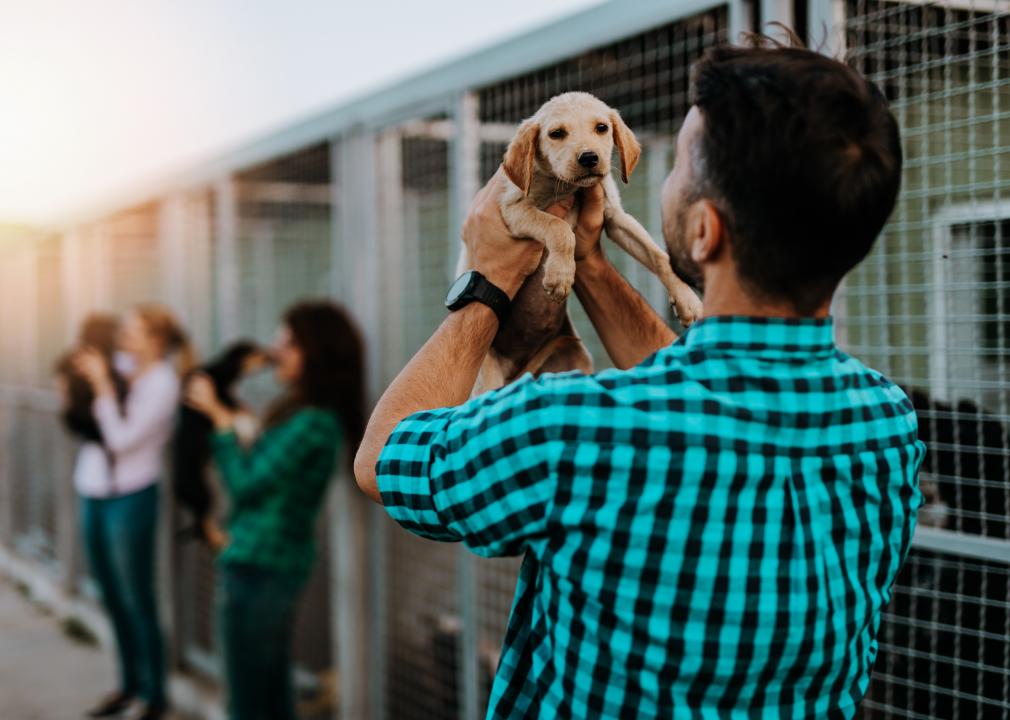 hedgehog94 // Shutterstock
Nevada
Nevada has some of the most relaxed exotic pet laws in the country. In this state, owners can dogs, cats, ferrets, and rabbits along with tigers, lions, monkeys, camels, zebras, and toucans.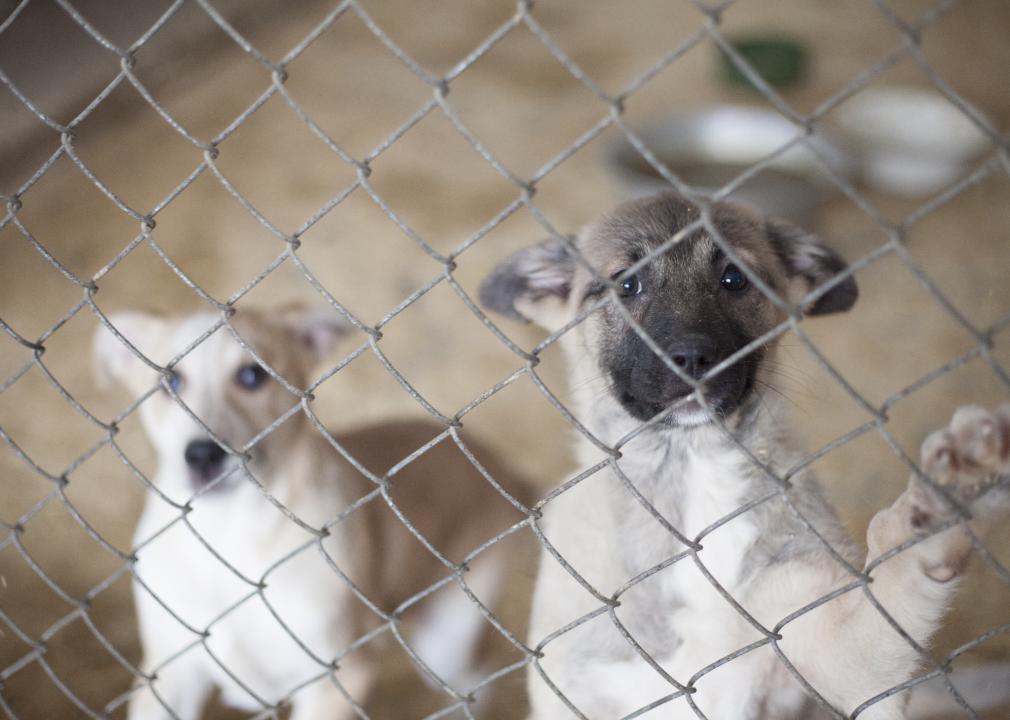 My Ocean Production // Shutterstock
New Hampshire
Any dog 4 months or older in New Hampshire must be licensed, with licenses running from May 1 to April 30. For every month or partial month a dog is unlicensed, a fee of $1 is charged to the owner. Dogs not licensed within 30 days of the May 1 deadline can be seized by city or state officials.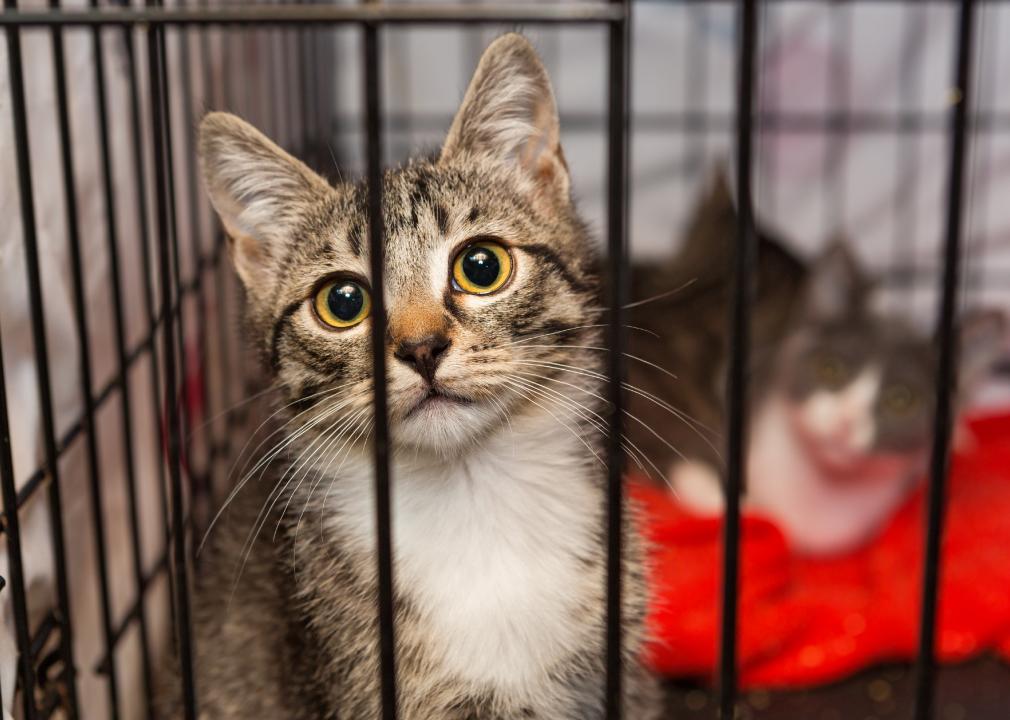 Okssi // Shutterstock
New Jersey
New Jersey adoptive pet owners can feel safe in the knowledge that their furry friends have clean bills of health prior to coming home. State law requires each animal to be examined by a vet within five days of being offered for adoption and no more than 14 days before their adoptions are finalized. This law goes a long way in eliminating any concern that dogs or cats are coming home with ringworm, kennel cough, or silent diseases like cancer that could take a pet too early.
Canva
New Mexico
In Albuquerque, New Mexico, there's no surprising a loved one with an adopted shelter pet for a birthday or any other holiday. The city requires that all adults within a household are aware of and consent to the addition of a new pet.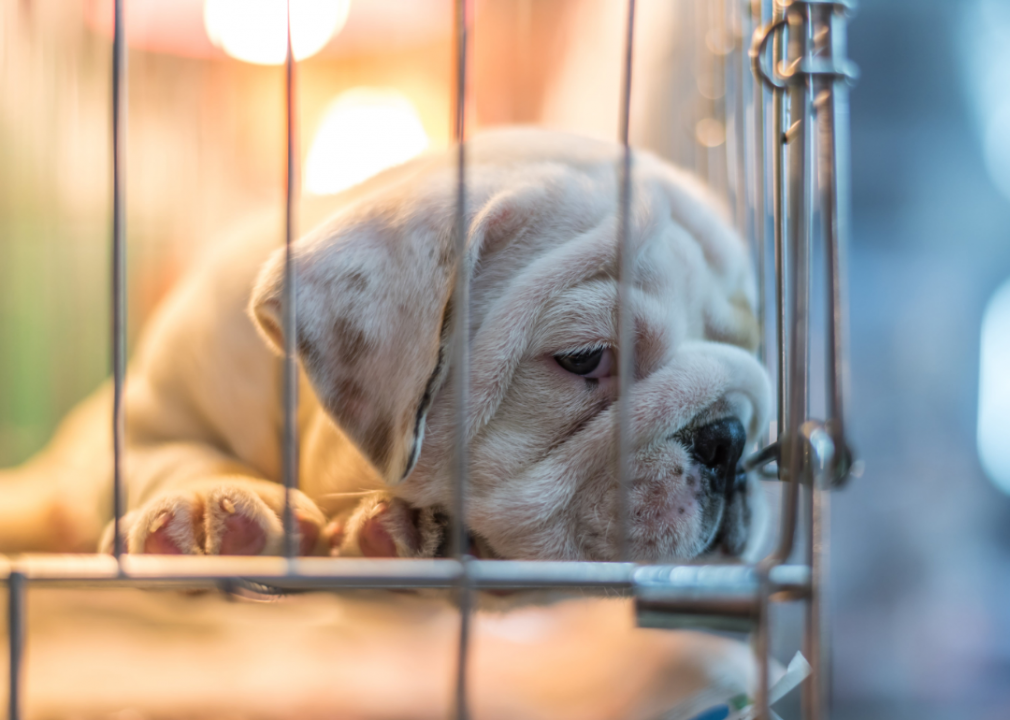 Canva
New York
New York legislators passed a law in 2017 exempting shelters and rescue centers from providing warranties on adopted animals if they develop signs of infectious disease within 14 days. Prospective adopters should know they are bringing an animal home at their own risk.
Concept Photo // Shutterstock
North Carolina
Adoptive pet owners in Charlotte, North Carolina, are required to license all animals over the age of 4 months and keep up-to-date rabies vaccination records. Additionally, pet owners are only allowed to have three domestic animals (dogs, cats, or ferrets) living under their roof at a single time.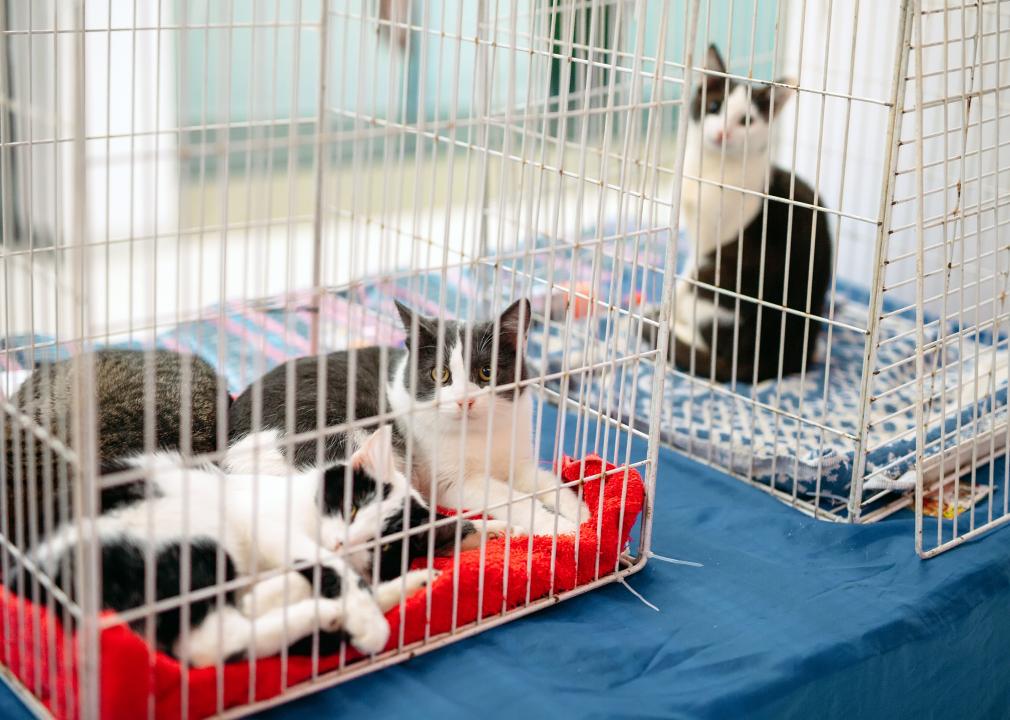 David Tadevosian // Shutterstock
North Dakota
Interested in owning a big cat, bear, or wolf? North Dakota is the state to do it in. This mid-western locale allows for the ownership and adoption of a number of large exotic pets, as long as the owners comply with a strict set of safety measures.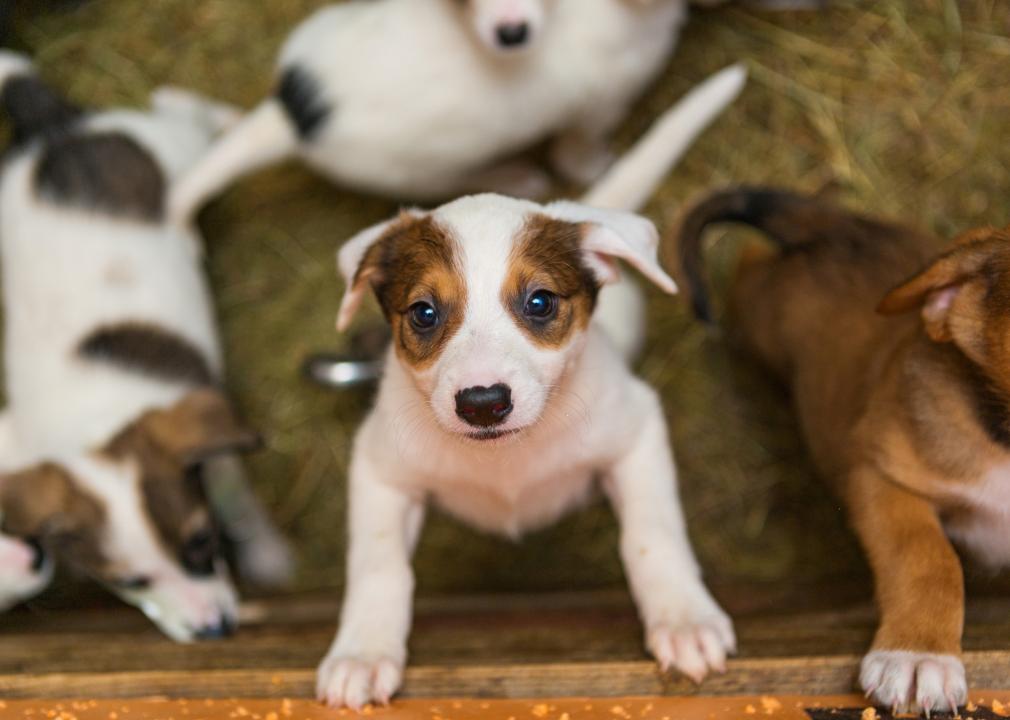 Okssi // Shutterstock
Ohio
Ohio has fairly stringent laws as far as what breeds of dogs are eligible for adoption. Among those that don't make the cut are pit bulls, rottweilers, Dobermans, huskies, Akitas, and German shepherds. This rule has led many shelters in the state to leave breed information off of available pet listings, so potential owners should proceed with caution.
Mary Dimitropoulou // Shutterstock
Oklahoma
After adopting a pet in Oklahoma, owners are responsible for providing rabies vaccines, keeping them confined to their property, and providing them with a high quality of life. Owners are also limited in the number of pets they can legally own: no more than four dogs or cats over the age of 6 months.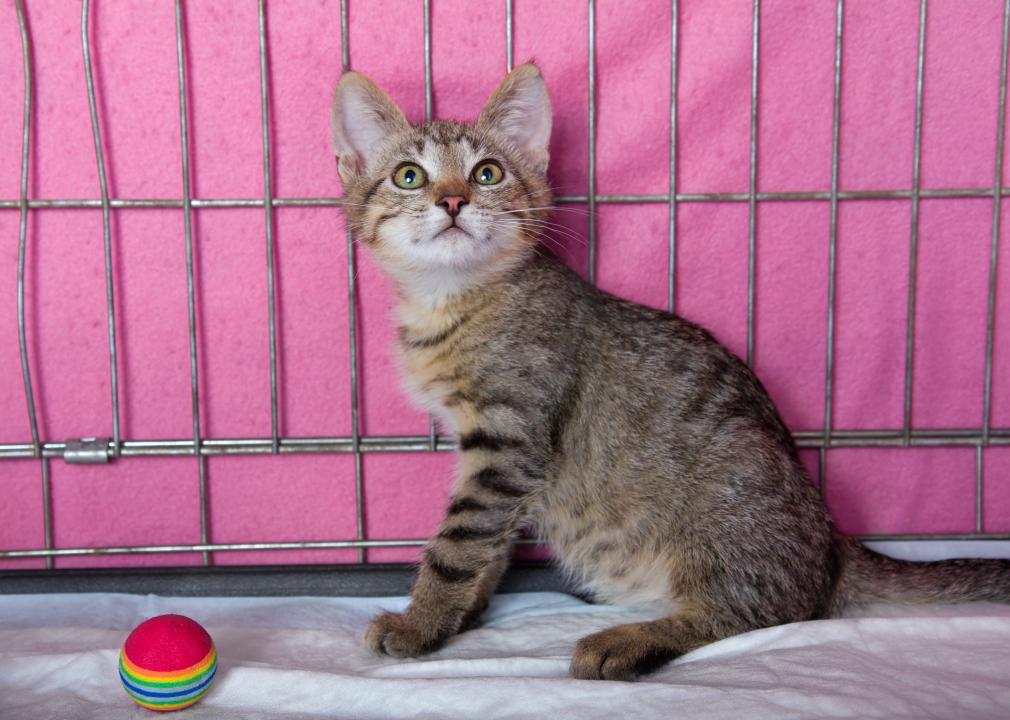 Eillen // Shutterstock
Oregon
Since 2010, pet owners in Oregon have been unable to obtain exotic pet permits, meaning primates, crocodiles, and bears are no longer allowed in private homes. For domesticated dogs and cats, which are legal in the state, oversight is scarce, with the state only requiring that minimum care (food, water, access to a vet, and shelter) be provided.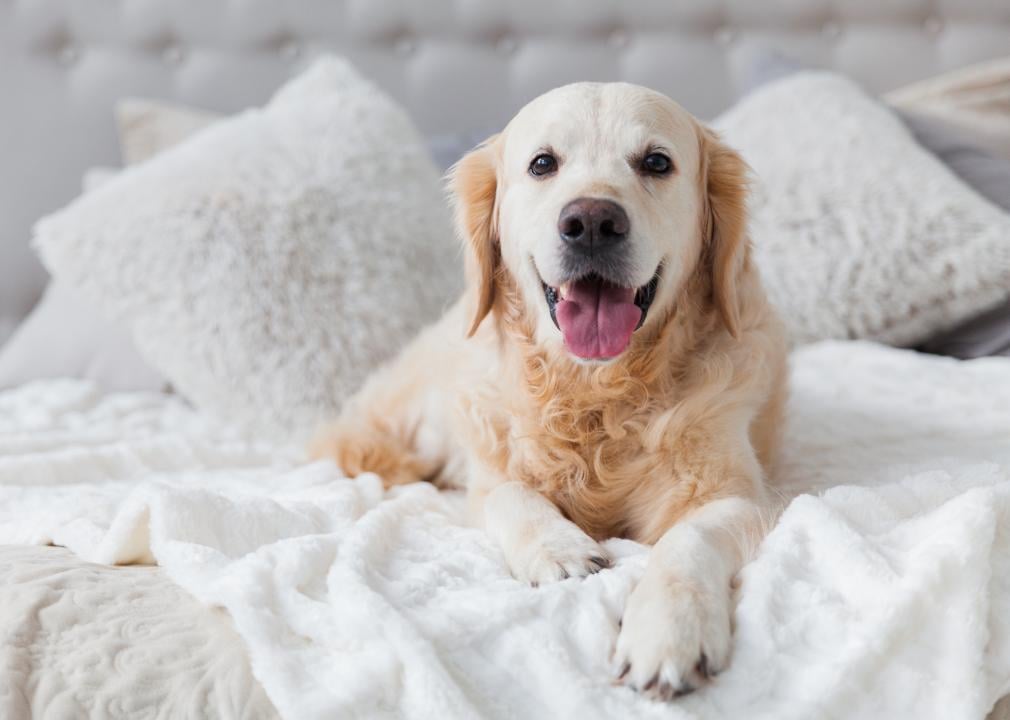 Prystai // Shutterstock
Pennsylvania
Adoptive dog owners in Pennsylvania would do well to ask about any known history of the animal they are planning to bring home. The state is the only one in the country to require owners of dangerous dogs (those who attacked humans or other animals without provocation or been used in the commission of a crime) to maintain a surety bond of $50,000, lest the dog injure someone again. Knowing whether or not your dog has a past history of behavioral issues could wind up saving you a lot of money in the long run.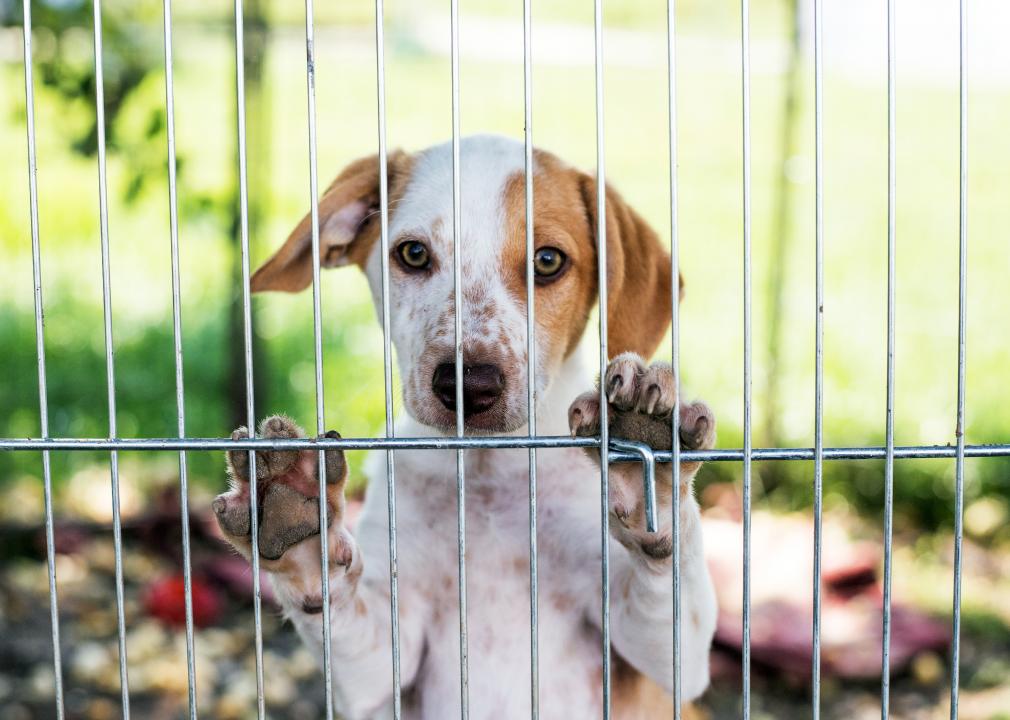 marcinm111 // Shutterstock
Rhode Island
Regular rabies vaccinations, licensing, and sterilization are all pet ownership requirements for citizens of Rhode Island. On the other hand, adoptive owners are not required to wait any length of time before bringing home newborn puppies or kittens.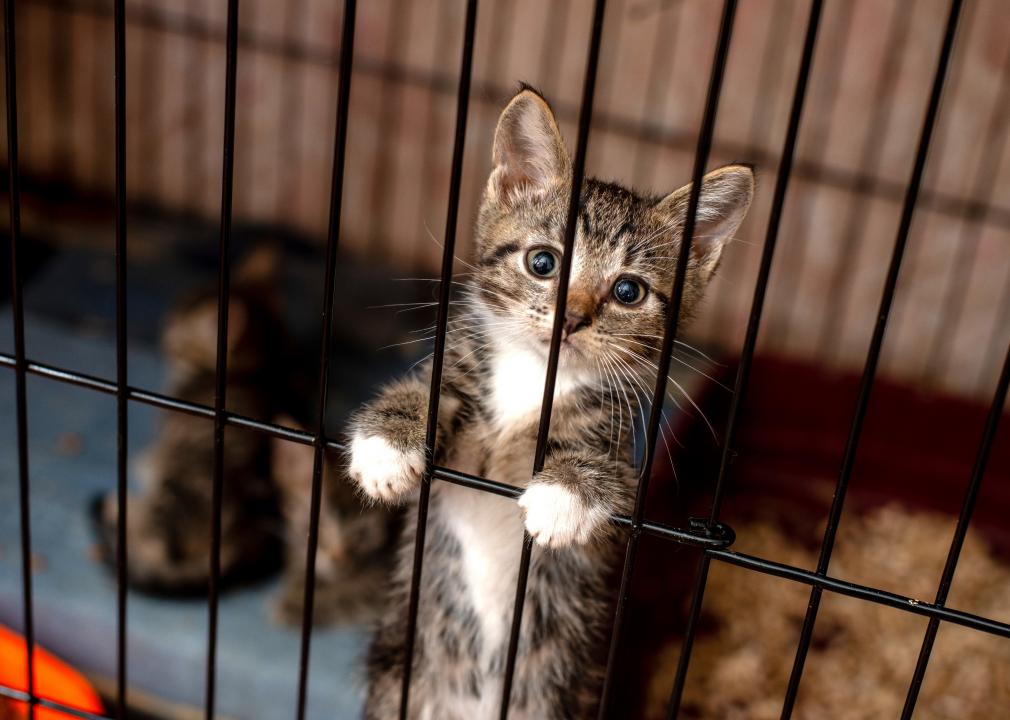 Tatiana Kovaleva // Shutterstock
South Carolina
South Carolina is another state with a Puppy Lemon Law on its books. Here, adoptive owners have 14 days to report an undisclosed noncongenital condition and six months to report a hereditary illness. Under the law, new owners are entitled to a new animal or reimbursement on veterinary fees (up to a certain percentage).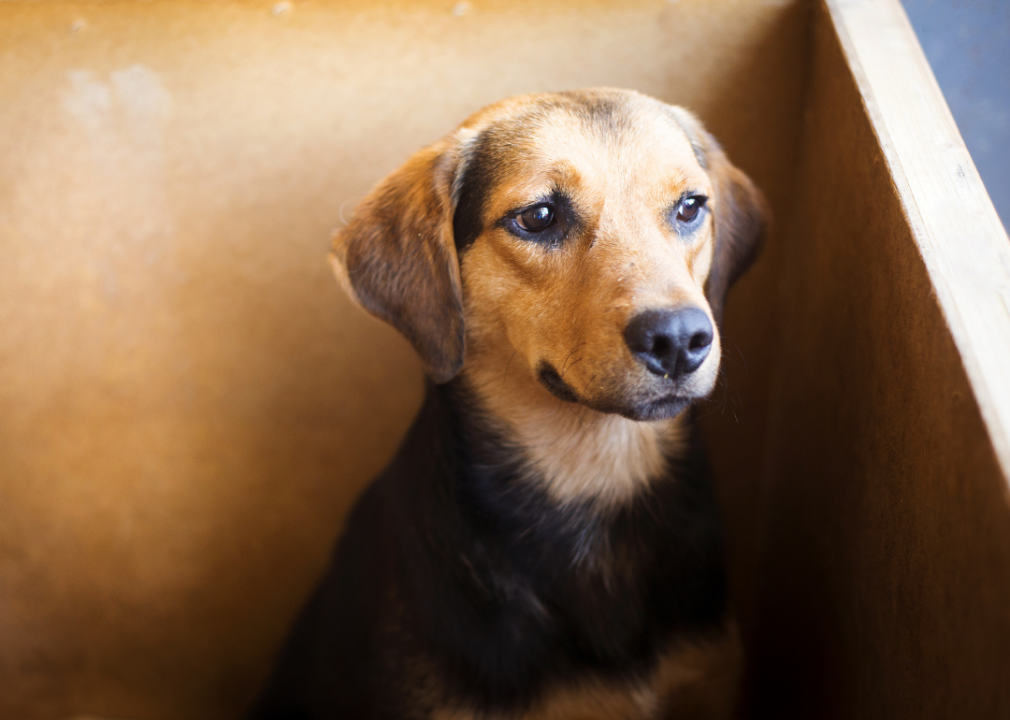 Canva
South Dakota
South Dakota has among the fewest regulations around animal adoption of any state. There are no state laws determining how long a found animal must be held by a shelter before being adopted out, nor are there laws regulating how old a young animal must be before adoption. The only state-wide laws that affect adoption are those that require a minimum standard of care for all animals.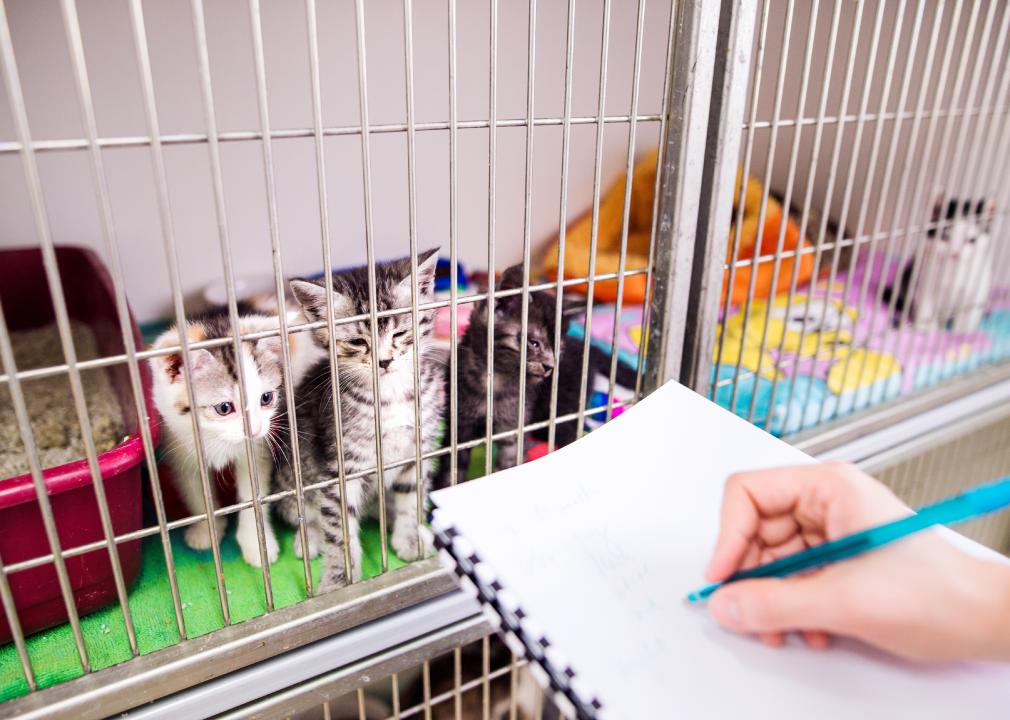 Halfpoint // Shutterstock
Tennessee
Tennessee takes the health of domestic pets very seriously. Animals of all types who will be in the state for longer than 15 days (including newly adopted pets) are required to have a valid certificate of veterinary inspection. Additionally, owners can be held liable for not treating infectious diseases (like rabies) that could spread to other animals.
Anastasiia Cherniavskaia // Shutterstock
Texas
As in South Dakota, dogs and cats must be at least 8 weeks old before they are eligible for adoption. All pets must be registered with the state, and rabies vaccinations must be up-to-date at the time of adoption.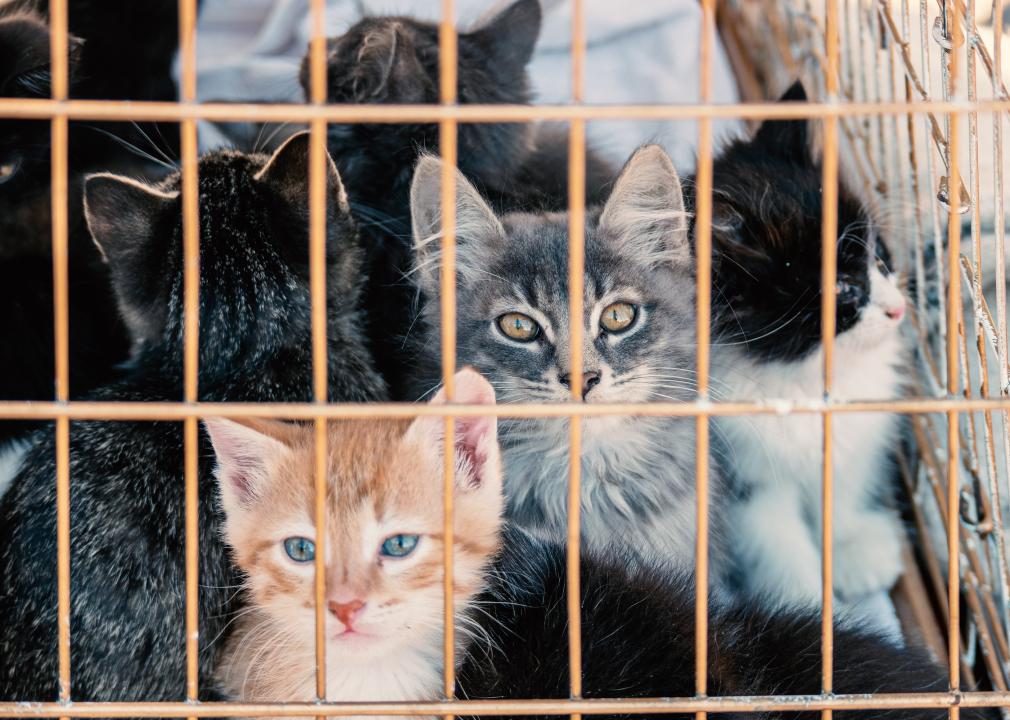 stock-enjoy // Shutterstock
Utah
A law proposed in February 2021 in Utah would prohibit pet stores from selling animals that come from anywhere other than shelters or rescues. If passed, this law would make it so prospective adopters would have a wider range of locations where they could find their new furry family member.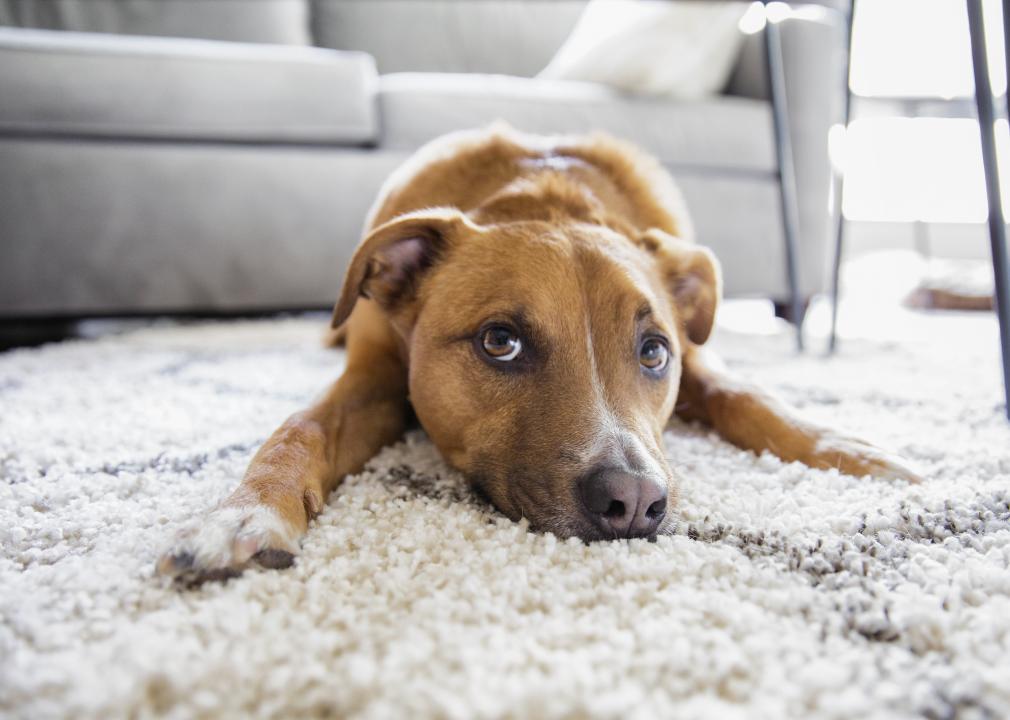 N K // Shutterstock
Vermont
Adoptive owners in Vermont should know that their new dog comes with a state-set exercise requirement. According to legislation, owners are required to provide indoor dogs with at least one hour of outdoor exercise each day.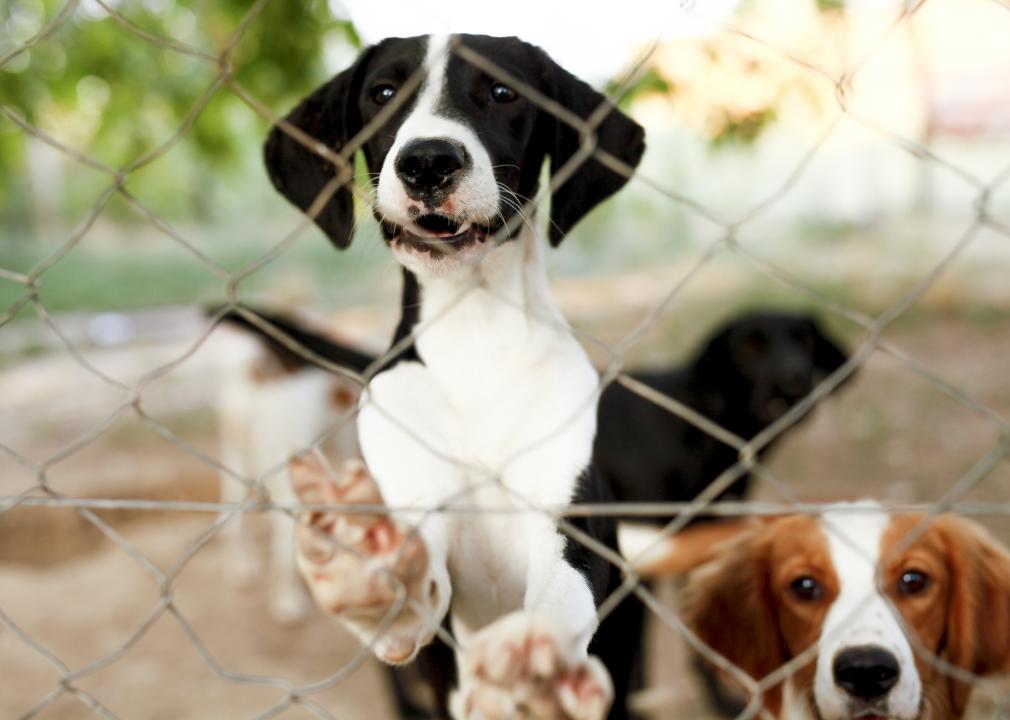 Sasa Dzambic Photography // Shutterstock
Virginia
Virginia state law restricts the number of adoptions to two per household every 30 days. Folks who fall in love with every dog or cat they meet when touring a shelter should know ahead of time that they can't walk out with every available animal, as heartbreaking as it may be.
Vlue // Shutterstock
Washington
A 2019 law passed in Washington made it illegal for cities and towns to ban dog breeds like pit bulls and rottweilers. The rule has made it easier for individuals to adopt these frequently abandoned breeds, many of whom make wonderful family pets. Any pet should be evaluated on an individual basis prior to bringing it home.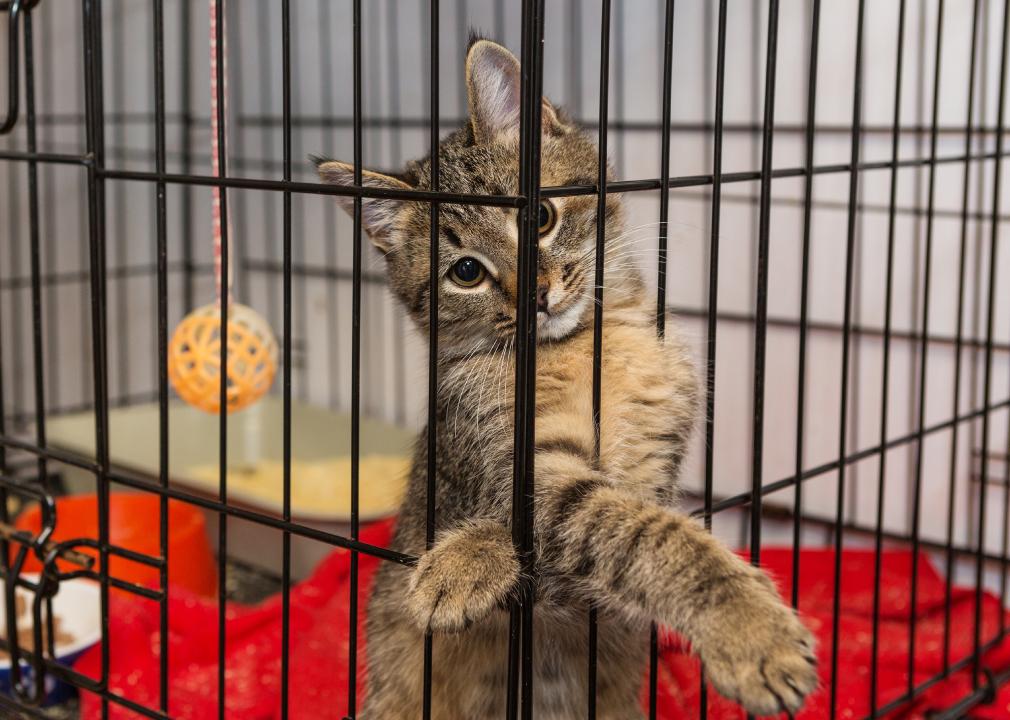 Okssi // Shutterstock
West Virginia
In West Virginia, a law passed in 2013 substantially lowered adoption costs, allowing more animals to leave shelters and find forever homes. The law created a low-cost spay/neuter program available to all owners.
Anna Hoychuk // Shutterstock
Wisconsin
In most cases, laws limiting the number of pets in a home apply only to dogs. In Wisconsin, however, several municipalities actually limit the number of cats a household can have to two.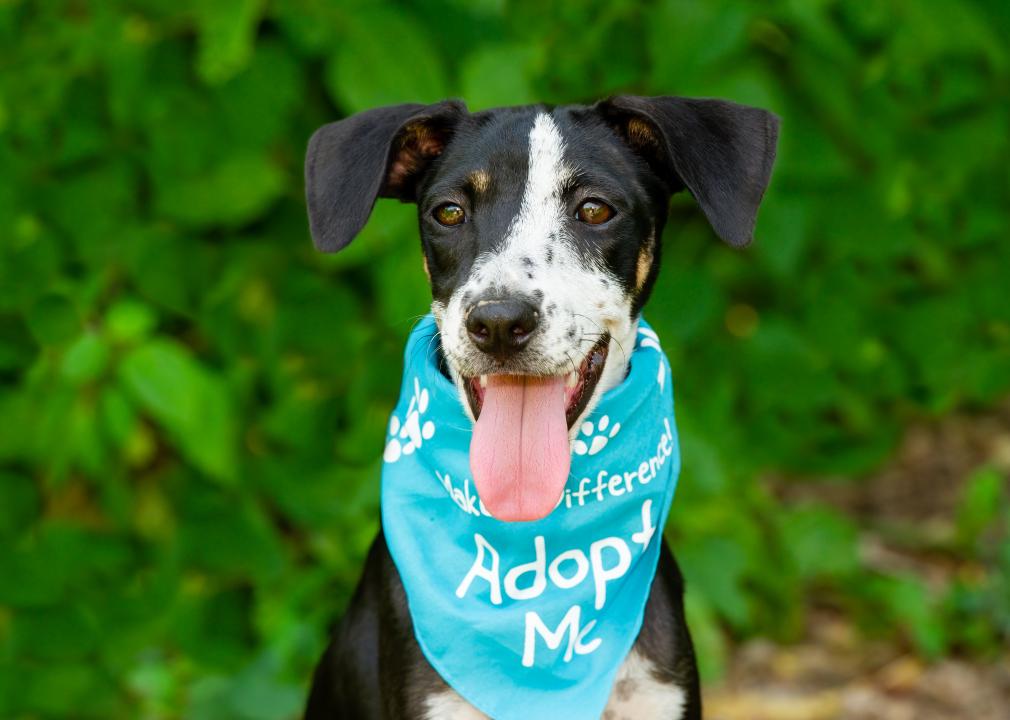 David P Baileys // Shutterstock
Wyoming
In Wyoming, any animals that have been held in a shelter for three business days are eligible for adoption. There are no state-wide laws regarding the age these animals must have reached, although there are some cities that require dogs, cats, bunnies, and fowl to be at least 8 weeks old.


Related articles