Penny's Story: A Total Turnaround for a Food Aggressive Min Pin
Jay Sapirman's triple-returned rescue, Penny, was picky, territorial, and food aggressive. After switching to Nom Nom, she's like a whole new dog.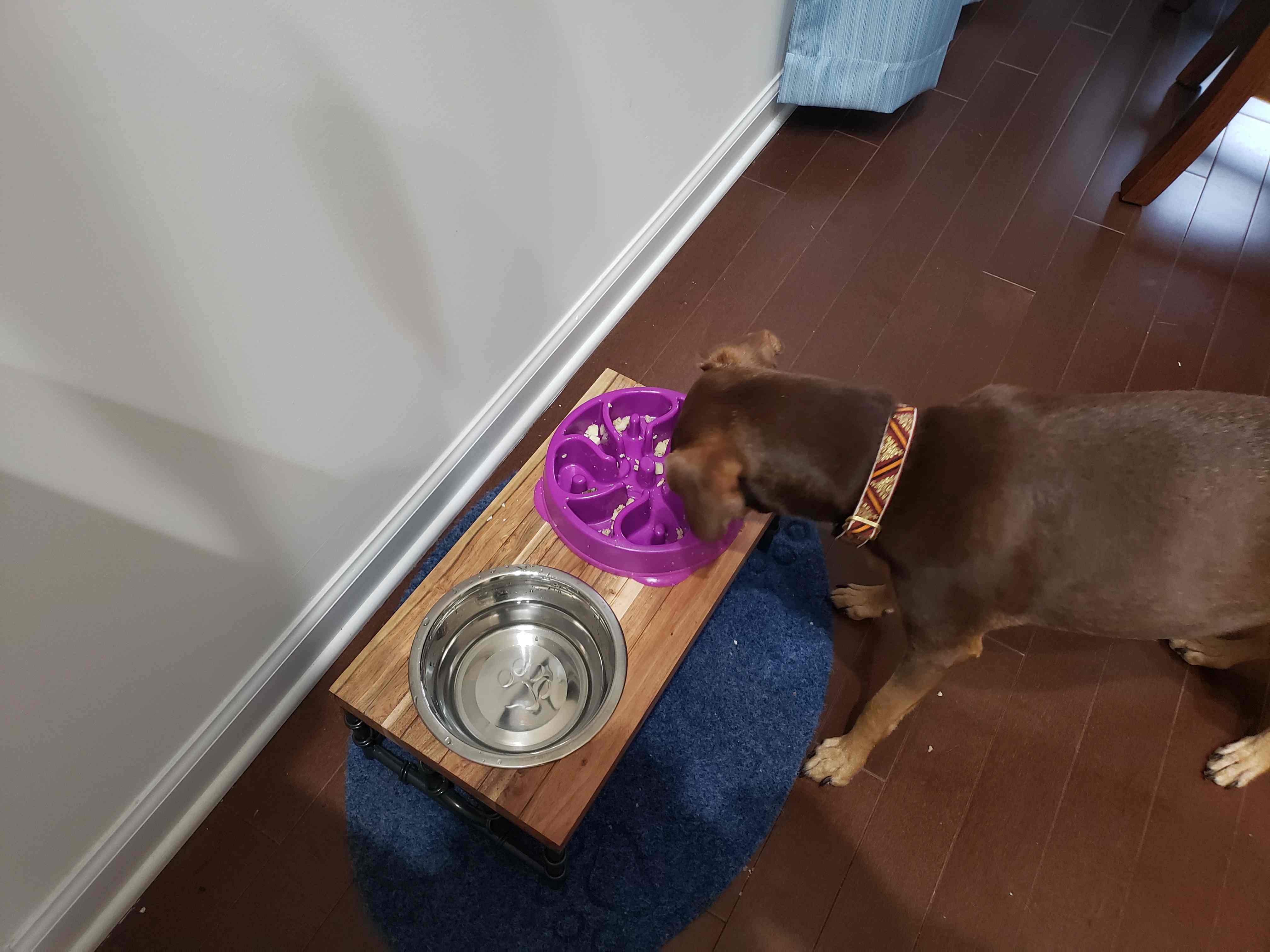 "She doesn't have that 'I don't feel good' attitude anymore. She looks, acts, and feels healthier."
Jay Sapirman and his wife adopted Penny, a Miniature Pinscher mixed breed, when she was almost three. "She was a triple-returned rescue with a myriad of issues," he says.
Penny was territorial, picky, and had some serious food aggression. "She wasn't happy," Jay says. "Her constitution wasn't good. Her stools were very varied every day and she had a lot of internal stress."
Jay was feeding Penny the best food he could find at the store, but it wasn't serving her well. "She was on very high-end wet and dry foods, but we had to change her food very often. She hated her food but also didn't let you near it."
Finding a Better Option
So Jay decided it was time to look for a better option. "If you're not eating well, it's not doing well in your gut, you feel like garbage and you act like garbage," he says. After learning about Nom Nom, he was intrigued. "What attracted me: they had a grain-based recipe, which is important because she is a Min Pin mix, who do not do well on a grain-free diet. I was excited to find the turkey recipe, which had the grain."
In addition to the quality of the food, Jay says the convenience and home delivery drew him to Nom Nom. "I liked that it was individually-packaged and easy to use," he says. And he was pleased to see that Nom Nom was actually more affordable than the other food he'd been feeding Penny.
Positive Changes for Penny
When her first Nom Nom order showed up, Penny was instantly a fan. "She dove in immediately. She liked it so much we had to move to slow feed bowls," he says. Penny now gets the chicken recipe in the morning, and the turkey in the evening, and enjoys every meal.
Jay has been thrilled to see the changes in Penny since making the switch.
"Her coat is nice and shiny, she doesn't scratch, her stools are regular, and she doesn't sneeze and cough as much. In the evenings, she gets a burst of energy that she never had before. Her eyes are clearer, she's a totally different animal."
And the changes have been more than physical. "Her demeanor is a lot better," shares Jay. "We've also been doing training, but I believe this has totally helped. She doesn't have that 'I don't feel good' attitude anymore. Now when I go to give her a water bowl after feeding her, she steps back from her food and lets me put the water down, which she didn't do before. She looks, acts, and feels healthier."
---
Related articles