Khaleesi's Story: A Tabby Cat's Healthy Upgrade
Effective March 28, 2022: we have discontinued our cat foods at this time, due to supply chain and ingredient issues. We are so sorry. Read more here.

Tiffany M. has always cared about feeding her cat, Khaleesi, food that's healthy and additive-free. But the switch to a fresh Nom Nom diet led to even greater benefits than she imagined.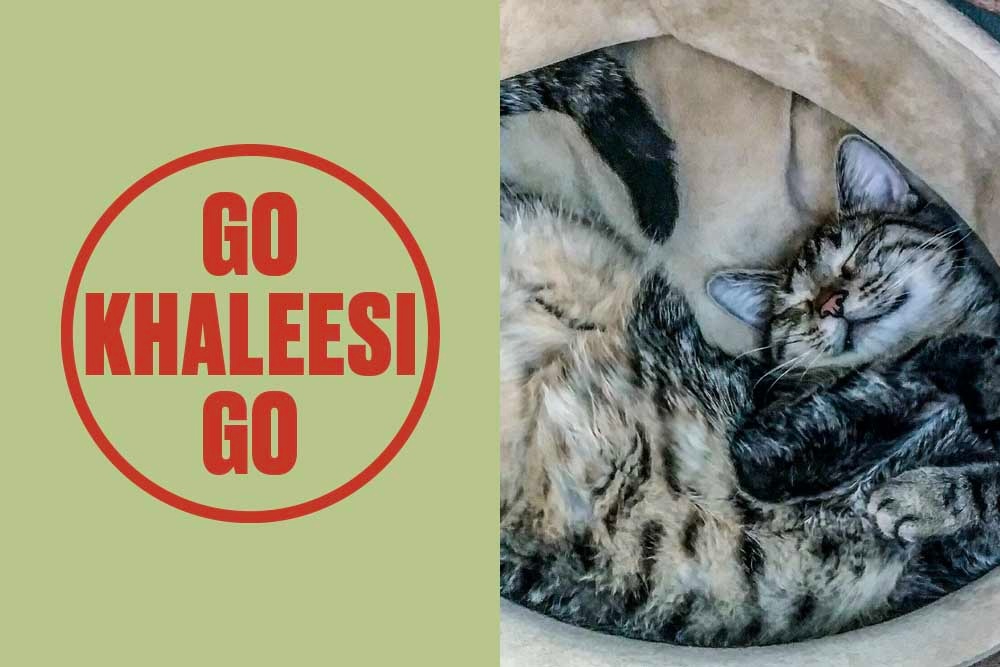 "She really goes bonkers for it. I'm pretty sure she's meowing the words 'Nom Nom.'"

Tiffany's 4-year-old tabby, Khaleesi, is one lucky cat. Tiffany has always taken care in what she feeds her, looking for the best, healthiest options. "I'm very particular about the additives in her food," she says. "I feed her like I would feed us."
Fresher, Tastier, More Convenient
Until recently, Tiffany was feeding Khaleesi an organic wet cat food. "She liked it, but some days she'd skip it," says Tiffany. When the food started increasing in price and became harder to find in stores, Tiffany set out to find another option.
"I was looking for a healthy, no-additive food for cats," she says, "and Nom Nom came up online. I did a little reading, debated for a few weeks, and decided to do the trial."
Khaleesi was instantly on-board. "She was crazy for the food!" says Tiffany. "I tried to mix in her old food to transition her, but she was having none of it. She was picking out the Nom Nom to eat and leaving her old food in the bowl. She really goes bonkers for it. I'm pretty sure she's meowing the words 'Nom Nom.'"
A Healthy Change for the Whole Family
Not only does the 10-pound tabby love the taste of her new fresh diet, but she's experienced great health improvements, too. Tiffany says that Khaleesi's allergic asthma has greatly improved, and she no longer needs to be on any steroids. Her bowel movements have also gotten much smaller, and her already-high-quality fur has gotten even nicer.
The switch has had a positive impact on Tiffany's family, too. "She's very active, almost like a kitten, and would wake us up in the middle of the night. But when she gets her Nom Nom for dinner, she sleeps through the night, so my husband is very appreciative!"
Related articles