Josie's Story: A Golden Doodle's Fresh Success
Lynette Hunt's 8-year-old Golden Doodle, Josie, was pretty picky — but she loves her Nom Nom and now has more energy than ever.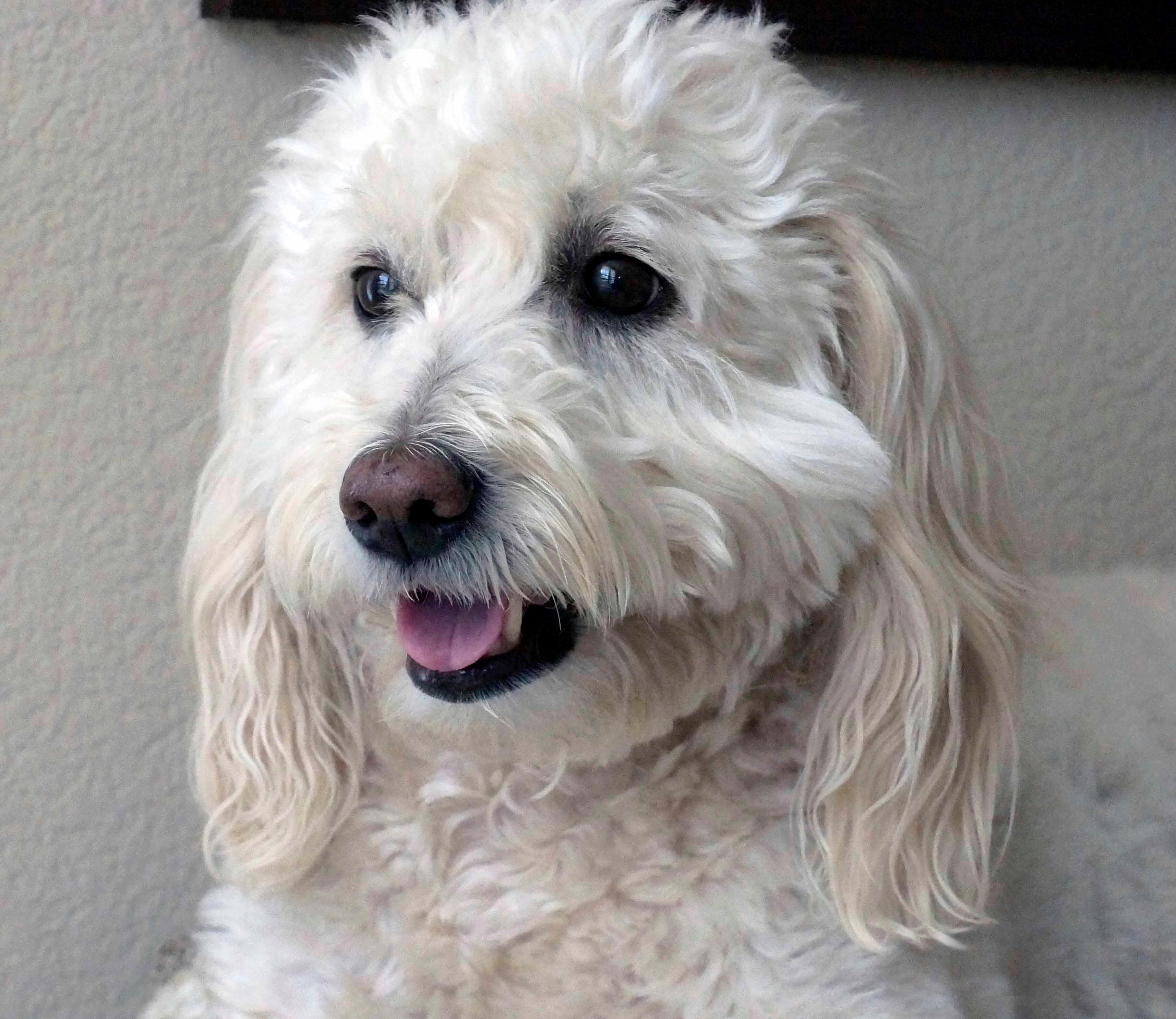 "Our main concern is keeping her healthy. And good poop. That's always a good thing."
Lynette Hunt has a bundle of energy on her hands with her 8-year-old Golden Doodle, Josie. The pup has plenty of energy — but tends to be a bit finicky with her food.
Trying Something Fresh
Before discovering Nom Nom, Lynette was feeding Josie pricey kibble and freeze-dried food, in addition to cooking meals herself. "She had some issues with loose stools sometimes and could be a picky eater," says Lynette. But "cooking for her got very old."
One day, Lynette saw an ad for Nom Nom and decided to check it out. "There was a wonderful introductory offer, so I placed an order," she says.
Lucky Ladies
Lucky for Josie, because the playful pup loved her new fresh food. "She liked it right away, took to it really well," says Lynette. Josie has now tried all four of Nom Nom's healthy dog food recipes and enjoys them all. "She's a picky eater, but she's eating much better now."
And lucky for Lynette, too, because Josie's loose stools have totally disappeared. "Good poop. That's always a good thing," laughs Lynette. Josie is also more energetic than ever. "She would walk 10 miles if we let her. She never wants to slow down."
"She's always been a happy girl, but she's got more energy now even as she's getting older. Her eyes are clearer, her coat is good, and she has no itching. She's very healthy. That's our main concern: keeping her healthy."
Lynette and Josie are now both very happy campers. "It's very easy," says Lynette of Nom Nom, "and the portions are really good. It's a great balance and well made."
---
Related articles