Jordy's Story: A Positive Change for Picky Pup with a Sensitive Stomach
Barrie Gillies' cockapoo, Jordy, was a picky eater with a sensitive stomach. Since switching to Nom Nom, she's started licking her plate clean, and her stomach issues have disappeared.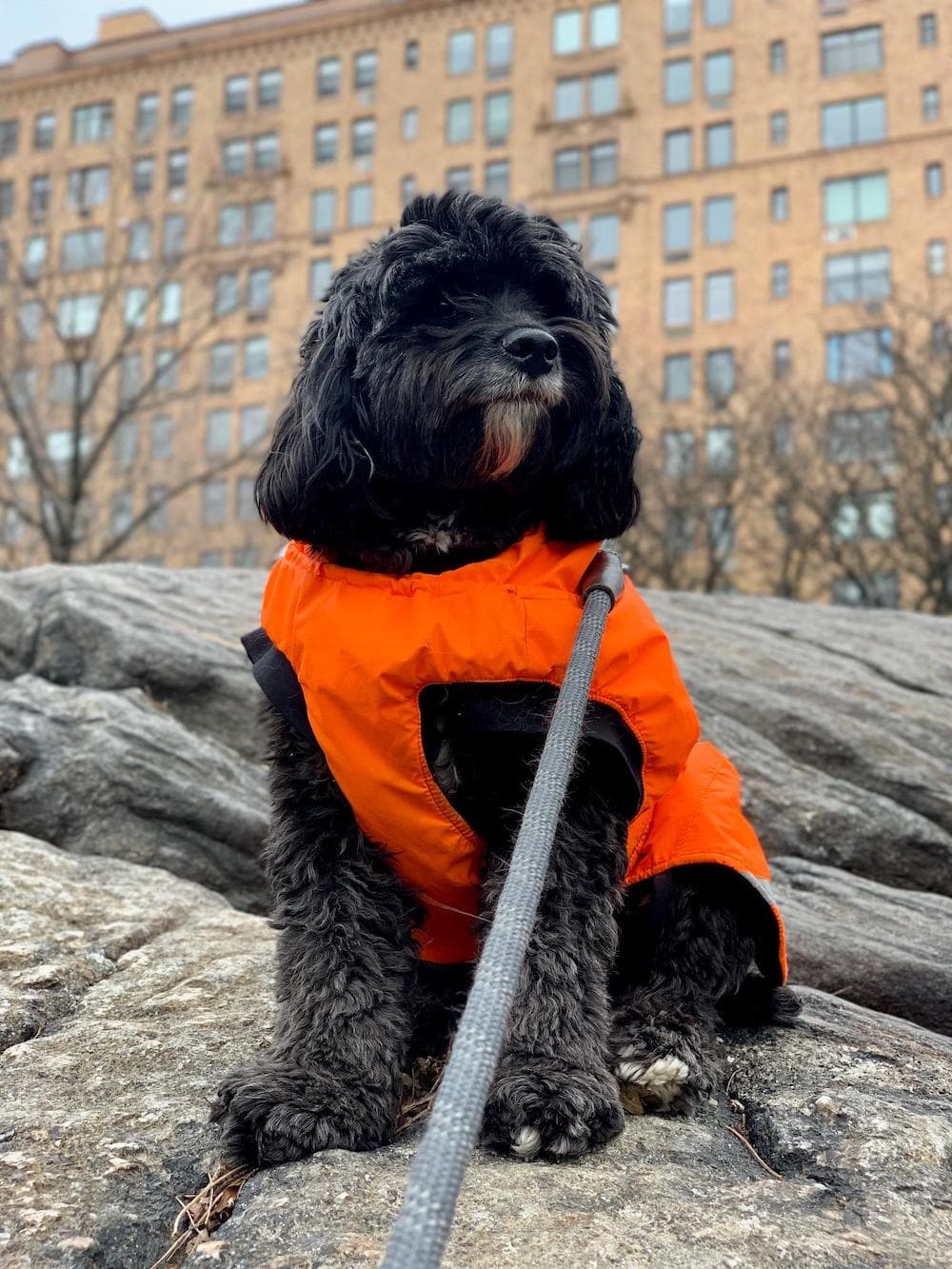 Photo credit: Michael DeSantis
"She doesn't have any stomach issues any more. No more vomiting and diarhea. She has so much energy now."
When he was 10 years old, Barrie Gillies' son begged for a dog. She finally agreed, but only if her son was in charge of taking care of the newest addition to the family. "But no," laughs Barrie. "Mom does all of the work."
Tummy Troubles
Jordy, the family's cockapoo, is now 3 years old. "She's lovely," says Barrie, "but has some stomach issues." After bringing her home, they realized the petite pup had a very sensitive tummy, and would often vomit or experience diarrhea. Barrie kept bringing Jordy to the vet, but never got any solid answers. She'd come home with "expensive dog food, which was supposed to be good for her stomach. But it wouldn't sustain her. She wouldn't always like it," says Barrie.
Barrie tried many different meals and strategies, hoping to get her picky pup to eat. She'd cook chicken, but Jordy would tire of it. She'd try mixing human food into Jordy's dog food, but she'd dig out the "real food" and leave the dog food behind. When the family would travel, it became a running joke with the dogsitter that Jordy would never eat. Inevitably, Barrie would end up having to instruct the sitter to buy and cook chicken, and she'd pay her back when she returned.
And despite her sensitive stomach and picky habits, Jordy was a bit overweight. "It was really puzzling, since she never ate!" says Barrie. Generally weighing just fifteen pounds, even an extra pound or weight was a lot on Jordy's small frame.
A Chance Encounter
Then, a random encounter led to a life-changing discovery. Barrie's husband and son were on a trip to NYC, and struck up a conversation with a nice young woman they met on the subway. She had a small dog in a carrier, and their talk turned to the topic of feeding pets. The woman spoke enthusiastically about her dog's food: she got it delivered, it arrived fresh, and her dog loved it. That food was Nom Nom.
After returning home, Barrie's husband suggested they look into it. So Barrie did just that—and was excited to learn that Nom Nom's food is fresh and made with whole ingredients.
A Healthier, Happier Pup
Her instincts were right, as Jordy instantly loved the food. "She eats it and loves it. I thought she'd get bored, but she hasn't. Her bowl is licked clean—not a morsel left. She loves the chicken and I am going to try the variety pack next."
"I used to heat up her dinner and mix in gravy and go backwards and upside down to make the food palatable... but now all I do is open the little container and put it in her bowl. I don't even heat it up!"
Not only does Jordy love the food, but it's done wonders for her sensitive stomach. "She hasn't had any stomach issues. No throwing up or diarrhea," says Barrie happily. The cockapoo's energy levels have also massively improved. "She goes on these marathon walks, 3-hour puppy playdates. She's got the energy now." Jordy has also maintained a steady, healthy weight since switching to Nom Nom.
Jordy's been eating Nom Nom for months now, and hasn't had to visit the vet for stomach issues once. Barrie and family are thrilled to avoid expensive vet visits and vet-prescribed food, and have found they're saving money by feeding Jordy a fresh diet from Nom Nom. Barrie also loves the convenience and that the food shows up perfectly packed with dry ice and that she can stash half of it in the freezer. "In the end, it's cheaper and more convenient," she says.
"It's really funny," Barrie says with a laugh. "She eats better than I do! Now, can you send me meals for my [human] family that are delicious and healthy?"


---
Related articles