Huxley's Story: Starting a Puppy on a Fresh Diet
Evan and Amanda Gray wanted to make sure they were feeding their new puppy Huxley the very best from the start – and 3 years later, he's a happy, healthy Hux.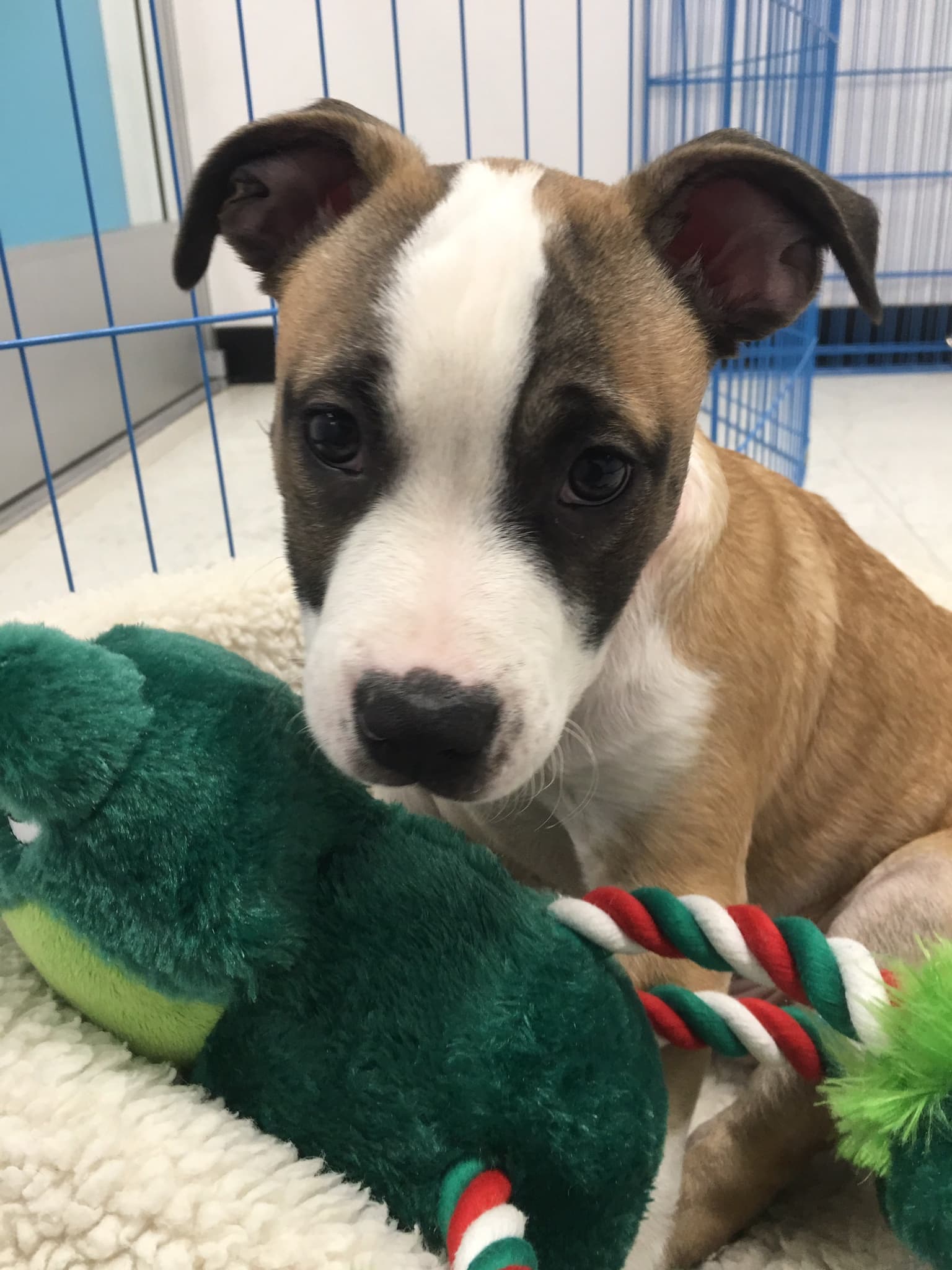 "His fur looks good, his weight is right on point. He has maintained his weight so well, without us having to do anything."

Evan and Amanda Gray had been thinking about rescuing a dog for a while when Amanda came across a pup she just had to meet. "It was a slow day at work," says Evan. "She told me she had seen a dog online who she had a feeling about and was going to go have a look. She called me 45 minutes later and said, 'he's the greatest dog ever. We need to adopt him.'"
Huxley was just 13 weeks old, and it was love at first sight. A test later confirmed that he's a mix of German shorthair pointer, pitbull, and a handful of other breeds. As Evan puts it, "one side purebred and one side a Heinz 57. He got the best of all breeds. He's outgoing, playful, loving, snuggly, and cuddly."
Learning What to Feed a Puppy
The Grays started feeding Huxley the food that the vet sent home with them, but they wanted to make sure they were feeding their little guy the very best. While Evan had never raised a dog from a puppy before, Amanda grew up in a family that adopted greyhounds. Says Evan, "She had lots of experience with dogs, some of whom had lived tough lives. She knew that we needed to make sure the food we chose was as good as possible, and find something that is good for puppies and good for a dog's whole life."
At the time, Evan and Amanda had been trying out different meal kit delivery subscription services for themselves, and really enjoying them. "We had a crazy schedule, but I really like to cook well," says Evan. And when it came to feeding the newest member of their family, Evan thought, "there has to be something with the same level of quality for dogs."
A little bit of Internet research later, Evan discovered Nom Nom. "I liked that the food starts with the veterinarian," says Evan. "I also spoke with [co-founder] Alex over email, and the customer service was amazing."
"We got him started on it and we wouldn't feed him anything else at this point. He is a very healthy dog and has maintained a weight we want him to be at – or even more accurately, that our vet wants him to be at."
A Lifelong Nommer
While Hux loves all of his Nom Nom, "he gets really excited beef week," laughs Evan. "He knows what the box is and when the packages are being taken out he knows that's dinner. He's happy every week, but beef week is a really good week."
Hux is now three and has been eating with Nom Nom since February of 2016 – just a week after he came home with Evan and Amanda. "Alex knows me and my dog on a first name basis. I love the quality of food, and more than that, there is ownership of my dog's health. I will never go with another company."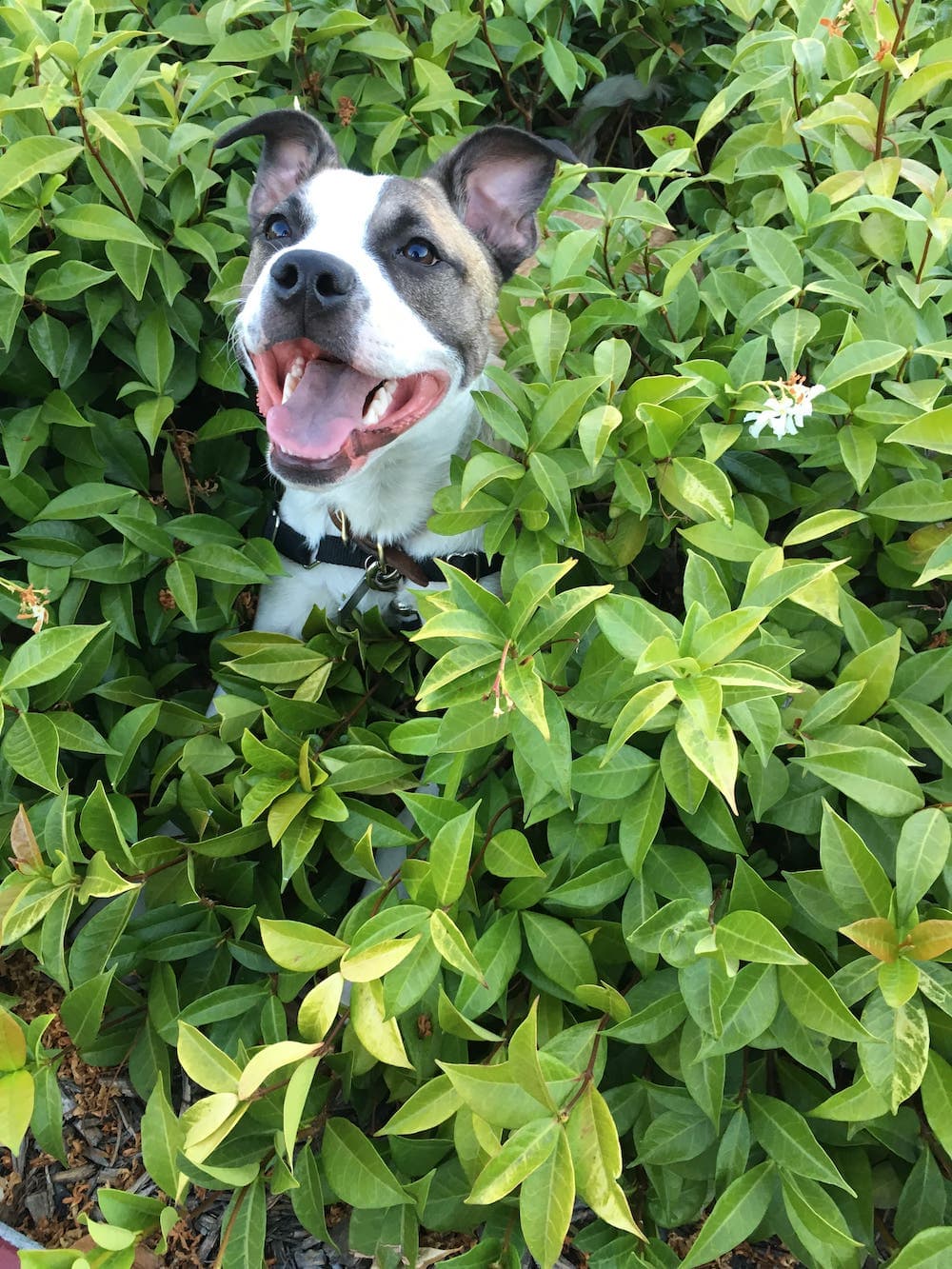 ---
Related articles