Ellie's Story: A Smart, Fit, and Healthy Aussie
Larry Ting's sweet Aussie, Ellie, had about five pounds to lose — and a whole lot of health benefits to gain.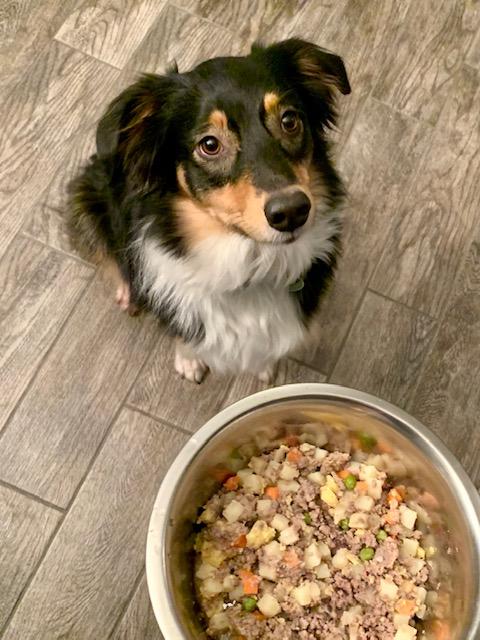 "She's lost five pounds and is at her ideal weight. Her coat is nice and shiny and manageable and her energy level is very good, too. And she doesn't seem to get bored!"
Larry Ting's sweet Australian Shepherd, Ellie, is one brainy beauty. "Aussies are really smart dogs. Too smart for their own good," Larry laughs.
Ellie was adopted when she just a wee pup of four months. "We'd been feeding her puppy chow from the pet store and she was doing ok," says Larry. As she grew, they switched her over to dry dog food. But when Ellie went in for her annual check-up, the vet said she needed to lose about five pounds.
Making the Switch
"We thought we could cut back on her food or treats, reduce her dry food intake," Larry says. But then he happened to see an ad for Nom Nom. After digging in and doing a little research, he was intrigued and proceeded to order a Variety Pack, noting on Ellie's profile that they wanted to focus on weight management.
When her Nom Nom came, Ellie was instantly a fan. "We gave her the beef, and boy, she loved that stuff. After she had one, when she would see us going to the fridge, she'd sit down and do all her tricks."
"She even started learning some new tricks — it was a great training tool, too! First she would just sit, shake, beg. Since Nom Nom, she's learned to roll over all the way, do a little spin, do a high five. She's also learned how to wait. We'll put our hand up and she won't move until it's time."
A Win for Everyone
The switch to fresh worked exactly as Larry hoped: Ellie lost those extra five lbs and has maintained a healthy weight ever since. And other benefits abound. "Her coat has been very shiny and nice and manageable. Her energy level is very good, too. We take her to the dog park and she'll chase tennis balls until she runs out of gas."
Nom Nom has been super convenient for the humans in the family, too. "Delivery's been great. I get an email that the next shipment is on its way. I have the food delivered to my office so porch pirates don't get it at home. I put it in the fridge at my office and then bring it home."
Most importantly, Ellie loves Nom Nom — and Nom Nom loves her right back. "She doesn't seem to get bored. Any time we head to the fridge, or say 'want your Nom Nom?' she'll perk right up once you say the magic word!"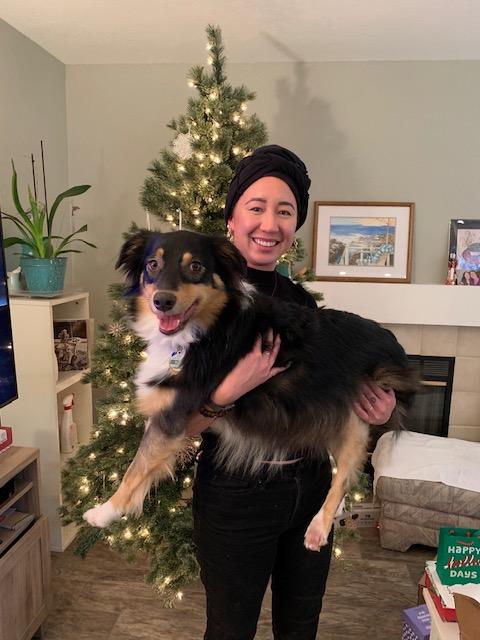 ---
Related articles