Does Your Dog Have Itchy Skin from Allergies?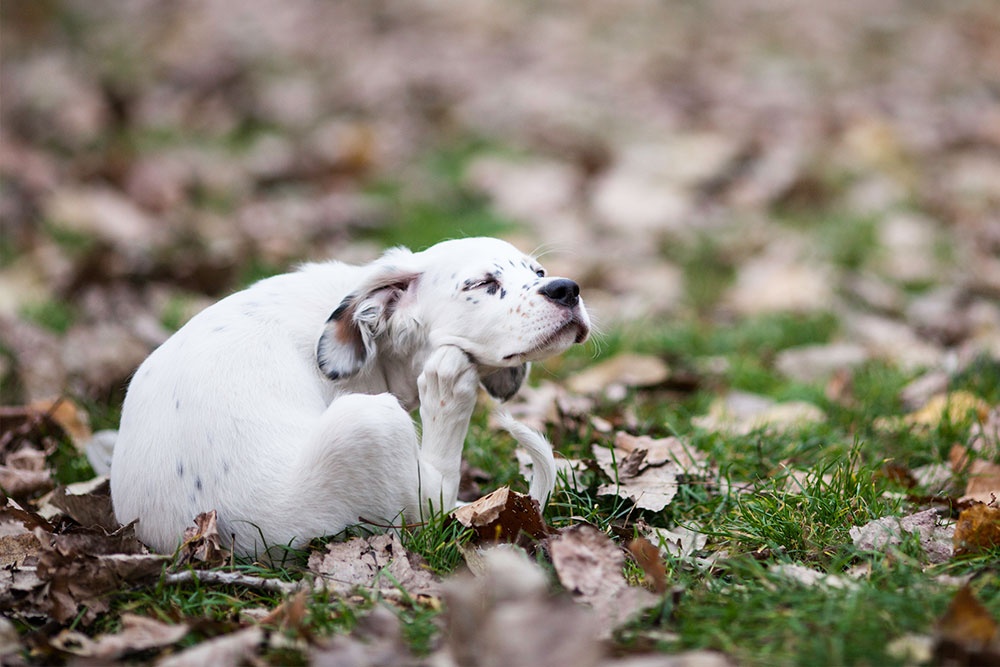 Calling all itchers, scratchers, biters and lickers.
We want YOU to join our R&D team in the fight against allergies.

Dogs are susceptible to a variety of allergic

symptoms and skin diseases
, both environmental and food-related. And whether it's dust mites, mold or diet causing the irritation, there often is no cure.
While medications and other traditional treatments exist, response varies and many come with side effects. So we started to wonder what role nutrition and probiotics could play in allergy relief as a possible complementary approach.
While certain breeds are historically more susceptible to allergic skin diseases like atopic dermatitis (sorry Labradors), no dog is safe, and the prevalence is rising. The R&D team at Nom Nom has been researching nutritional ingredients, prebiotics and probiotics, that might benefit all sufferers of canine allergies.
In fact, we've been especially interested in atopic dermatitis, and how certain ingredients may be beneficial via different modes of action. Turns out, nutrients that support the skin barrier and immune system, fight inflammation and even benefit gastrointestinal health and the microbiome ー you know us, we love your pet's gut ー may help your dog find some relief.
After taking a good look at the literature and some cutting-edge innovations, we found a variety of ingredients that we have good reason to believe will help fight itchiness. (Learn more about that here.)
It's clear the research is there to support how and why these select nutrients could relieve allergies in dogs, however, what's missing is the irrefutable proof. Cue your dog.



---

Enrollment for this study is closed at this time — we recruited dogs who experienced seasonal or non-seasonal atopic dermatitis, that were otherwise healthy.
Thank you to all those interested in our research, the Nom Nom R&D team can't wait to share the results with you!
To find out what else the Nom Nom R&D team is up to check out this page or contact us at [email protected] — we're always working hard to develop new cutting edge research, so there may be additional study opportunities in the future that your pup may qualify for.