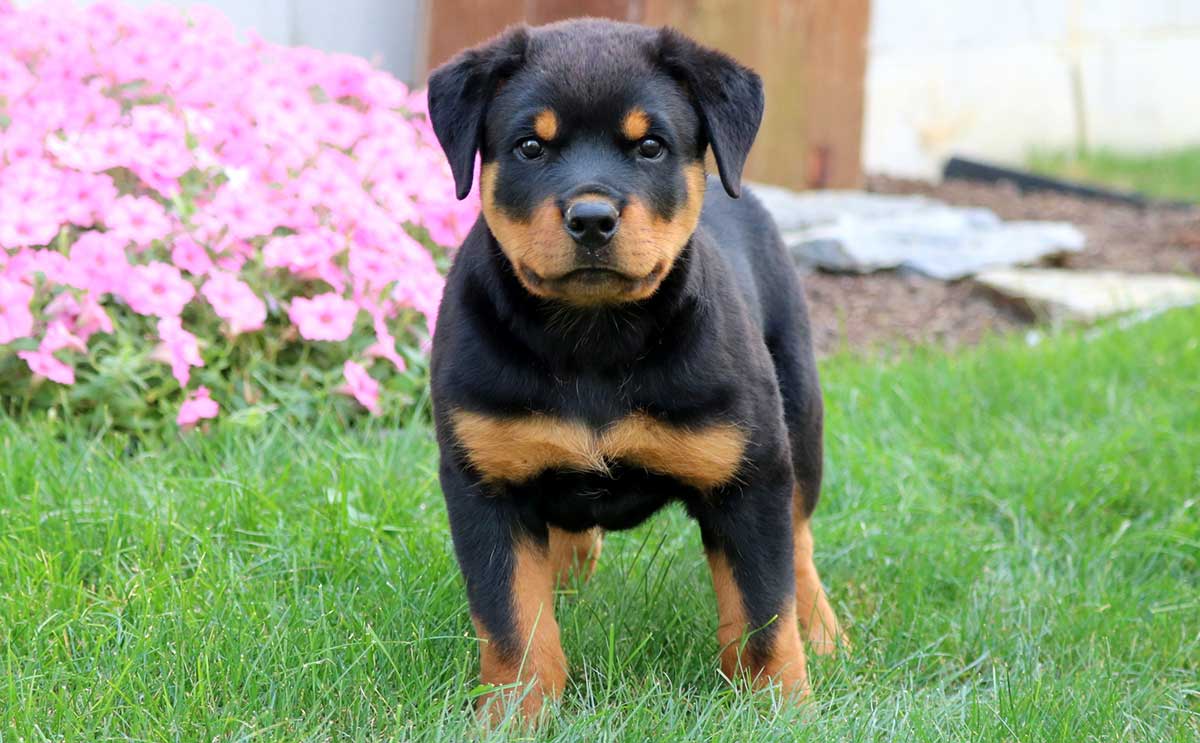 Skin allergies make your Rottweiler's skin dry, itchy, and scratchy (or in some cases, oily), and are a common problem for many pets. In fact, skin allergies and scratching are the second most common reason that dogs visit the vet.
Causes
So, what causes skin allergies in Rottweilers? Most veterinarians point to poor breeding practices and processed pet foods as the main culprits. Treatment for dogs with extremely severe allergies may require strong pharmaceuticals, however diet and supplements can be a great place to start for all dogs who suffer from allergies, before determining if more intensive treatments are required. For a majority of Rottweilers, a change in diet alone can be enough to treat skin allergies.
Treatment
Research has shown that high-potency cultures of probiotics such as Lactobacillus acidophilus can reduce the likelihood of allergies developing, in addition to improving the diet of dogs with current allergic conditions. Probiotics are relatively inexpensive, safe to use, and can prevent costly trips to the vet down the road.
Healthy diet
Healthy fats and Omega-3s can also play an important role in treating skin allergies and discomfort. Consider incorporating fish oil into your Rottweiler's diet, or adding freshly milled flax seed. Ideally, you can set up a meal plan for your dog that regularly includes one of these items, and is accounted for in their daily caloric consumption so that their inclusion doesn't result in overfeeding.
At NomNomNow, all of our fresh dog food recipes include healthy oils, such as fish oil or coconut oil, to promote healthy skin and combat allergies. Plus, our limited-ingredient recipes minimize risk of ingredient allergens within the diet. Individual portioning of NomNomNow meals, with consideration of the oils and vitamins added, ensures that the oils don't increase your dog's caloric consumption. No artificial ingredients or fillers are added, meaning that the challenges of processed kibble promoting skin allergies is no longer a concern.
"If your dog has allergies, this diet is a simple solution. NomNomNow has provided Shortbread with a balanced, healthy diet that has markedly reduced his allergies and sensitivities. He scratches less, and his skin is perfect now."
- Carolyn & Shortbread (Reno, Nevada)
To learn how a diet improvement can help your Rottweiler's skin allergies, create a NomNomNow profile to learn about a recommended diet plan for dogs with skin allergies, developed by veterinary nutritionist Dr. Justin Shmalberg.