Petsicles: Staying Hydrated and Happy All Summer
Thursday, June 28, 2018
By Dan Massey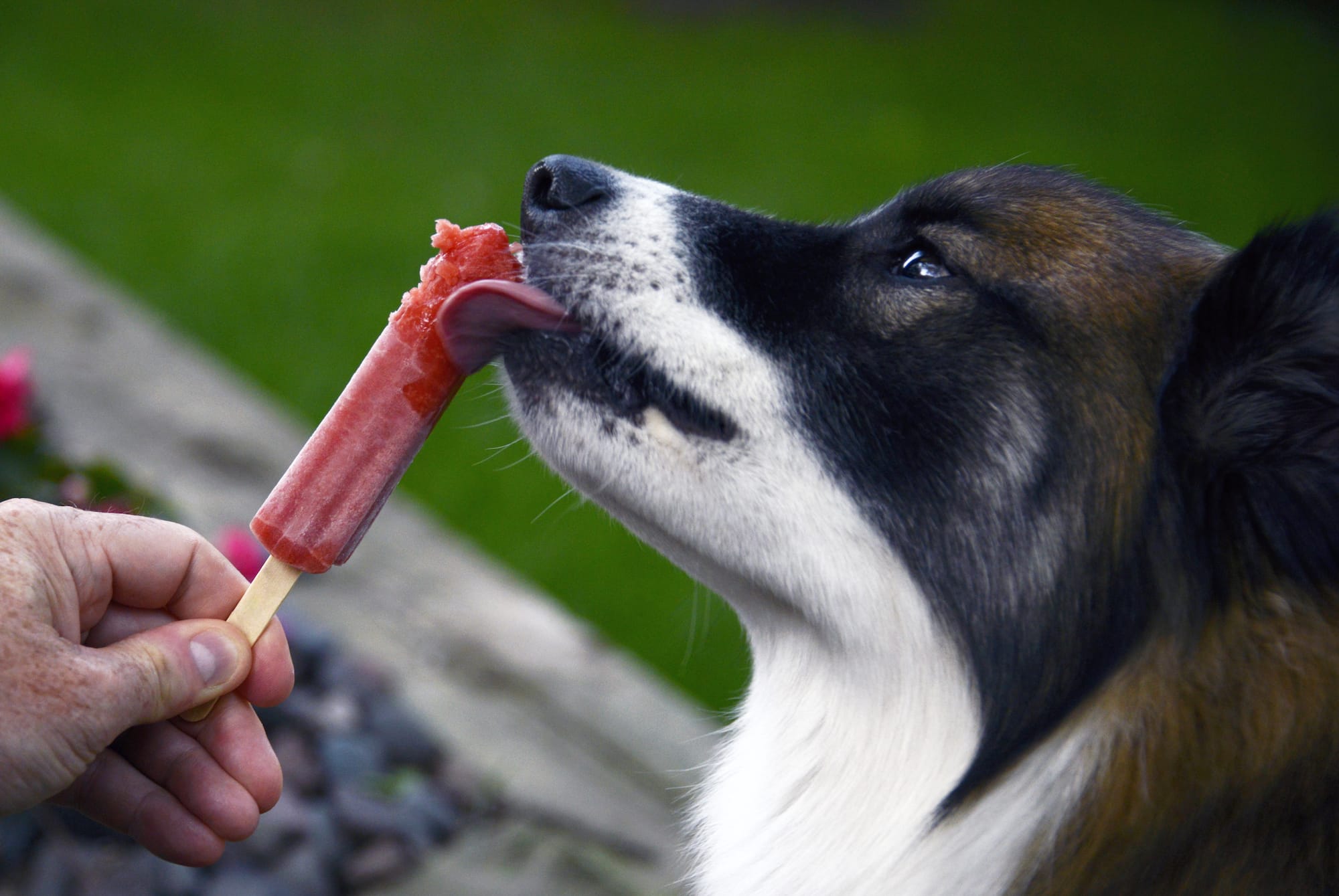 The gentle warmth of spring has come and gone, and the heat of summer is here. Whether we are outside running with our dogs and pups, or enjoying an evening on the porch with our cats and kittens, we know hydration is critical to maintaining our health. As great as water might be, we often turn to something with more flavor: sports drinks, teas, fruit juices, frozen treats, etc, but what about our pets? Beyond keeping their water bowls freshly filled, what options are there?
Hydration from a Pet's Point of View
While cats and dogs do sweat, the process is not a primary method of temperature regulation. Dogs and pups shed excess heat through panting, while cats and kittens recreate the evaporation-fueled cooling sweating provides by licking their fur frequently, making the need to avoid dehydration that much more important. Access to fresh water and shade air is the most important way to ensure your beloved pets stays cool and has enough water. However, just like people, a treat that offers extra flavor is always welcome. This might be especially important for a hydrated feline, who is not as likely to frequently drink from a water bowl, as they get most of their fluids from food.
Before you run to the freezer and grab a popsicle or ice cream to offer to your pet, it is important to remember that the nutritive value (or lack thereof) matters, especially for smaller animals. A 5-oz sugary popsicle would fulfill a significant portion of a cat's daily water needs but would include far too many calories at almost no nutritional benefit. Cats and dogs also crave flavors that we might find off-putting, like tuna-flavored water. It should not make the menu at your local bistro, but your cat may find it irresistible and fight dehydration at the same time.
How Do I Make Healthful Frozen Treats?
Thankfully, homemade pet treats that are satisfying, flavorful, and healthful are also easy to make. Most recipes are a variation on a theme: plenty of fluid as a base, one or two key flavor ingredients, and some time in your freezer. Keep it simple, avoid excessive sugar and salt, and try a few different recipes until you find the one your pet loves. When the heat hits, she will thank you for it.
Note: For all of these recipes, avoid artificial sweeteners that can hide in processed foods (such as some peanut butter). Cat parents can make recipes more cat-friendly by replacing dairy and nut milk with a little water.
Brothsicles
Dogs ✓ I Cats ✓
Skip the salty store-bought stuff. If you are roasting or grilling a chicken, keep the leftover carcass, toss it in a pot with a few veggies, cover with fresh water and simmer for 90 minutes. Remove the bones and any hard cartilage, mash or blend the remainder, and let cool. Pour into your mold (ice cube trays work great), then simply freeze and serve your popsicles.
Smoothie pops
Dogs ✓ I Cats ✖
Blend together one large banana, 15-17 oz of unsweetened greek yogurt, and two tablespoons of natural peanut butter until smooth, then freeze in an ice cube tray. Tweak the recipe to your pet's taste by trying other fruit, or adding small amounts of honey or agave as an extra treat.
Melon treats
Dogs ✓ I Cats ✖
Cut a quarter of a seeded or seedless watermelon into one-inch chunks, and add to a blender or food processor along with one 13-ounce can of coconut milk. Blend until smooth and freeze.
Tuna ice
Dogs ✓ I Cats ✓
Meat-loving cats will enjoy this one. You need one can of flaked tuna in water (not oil), and approximately twice as much additional water. Add the ingredients to a bowl, mash the tuna to break it up into smaller bits, and freeze in your molds.
With a little imagination and close attention to the ingredients you choose, you can create hundreds of healthful frozen treats even the pickiest pet will love. She gets a cooling treat, and you know she is staying hydrated while getting a little nutritional boost at the same time.
---
Previous article
Dog Health Problems & Ideas to Tackle Them
Next article
Give Back for National Mutt Day
Recent posts