Meet: Charlie the Frenchie!
Wednesday, June 07, 2017
By Dan Massey
A neighbor here in the city of San Francisco, Charlie the Frenchie is a long-time #nommer- and this week's featured customer!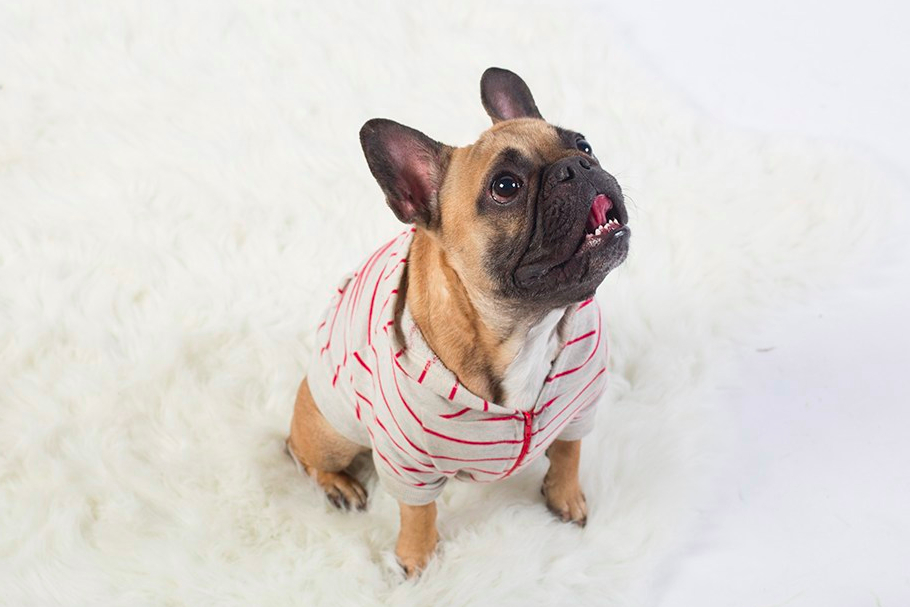 Charlie has been nomming with us for almost 2 years, and his mom Jessica says she's seen the difference fresh food has made in his life (and so has his vet). Hear their full story in the interview below (and enjoy some adorable photos along the way!).
NomNomNow: Hi Jessica, let's introduce Charlie to the world! Mind telling us a little bit more about him?
Jessica: Sure! Charlie lives in Cole Valley, San Francisco. Our favorite local parks are Corona Heights Dog Park (he loves to eat the mulch and climb to the top of the mountain), the beach, polo fields in Golden Gate Park, and Frenchie meet ups at Berry Park in Soma, where he often meets girlfriends, human and puppy. In his spare time he's a gym dog; his dad owns a Crossfit gym where he is the mascot. He loves to lick everyone after their workouts and is quite possibly the reason people sign up to work out there (we'll take it). At home he likes to rub his face on all surfaces including all new furniture and clothes, laying under the heater to bake his belly, and sleeping under the covers until his breakfast is served.
NomNomNow: Charlie is hardly short on personality! How did he end up joining our NomNomNow pack?
Jessica: Frenchies have sensitive tummies, and for the first year we struggled to find something that managed his gas and reflux, and were worried he would have skin problems if we didn't find the right food. NomNomNow was an attempt to stop those things. We also quickly found out he did not want to eat kibble.
Now that we've switched to fresh? He's scratching our legs before we even put it down! We were happy to find this food as a sample at our corner store, and when we found out it was local we were more than happy to give it a try. We love that it's local, we've met the owners, it's handmade, and I know it's not made in some factory in a foreign country. It's delivered fresh, and you can see that it's good for your dog. There are actual veggies in it!
It's been almost 2 years and Charlie is a vibrant little pup thanks to NomNomNow.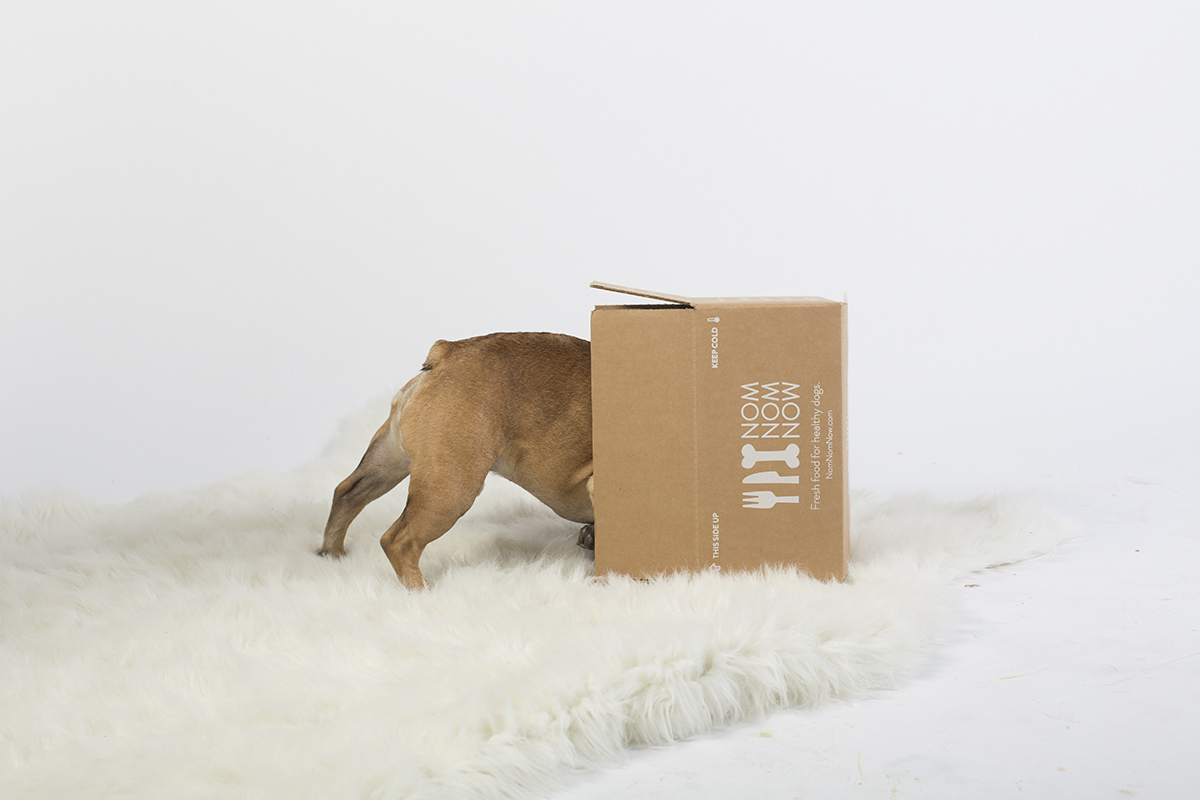 NomNomNow: What changes have you noticed since Charlie started on NomNomNow?
Jessica: No more deadly gas! He loves eating, he has an amazing coat, lots of energy, and our vet says, "he's a shining example of a healthy French Bulldog."
NomNomNow: We love hearing success stories like Charlie's. What would you say to other pet parents considering making the switch?
Jessica: Do it! Yes, it's a little more expensive, but this is your best friend. I can only imagine how many vet visits we would have had if he had continued to eat kibble. There's no substitute for fresh; the cost evens out, and you know you're doing what is best for your pup.
NomNomNow: We're so happy to hear Charlie is thriving. And now, for our favorite question…What do you love most about your dog?
Jessica: What do we love most about Charlie? He is our little celebrity! When he walks around our neighborhood, people that I've never even seen before know his name. It's quite possible he has a secret life without us. That's how cool he is. Charlie is the most loving, funny, shorty pup out there, and our lives wouldn't be the same without him.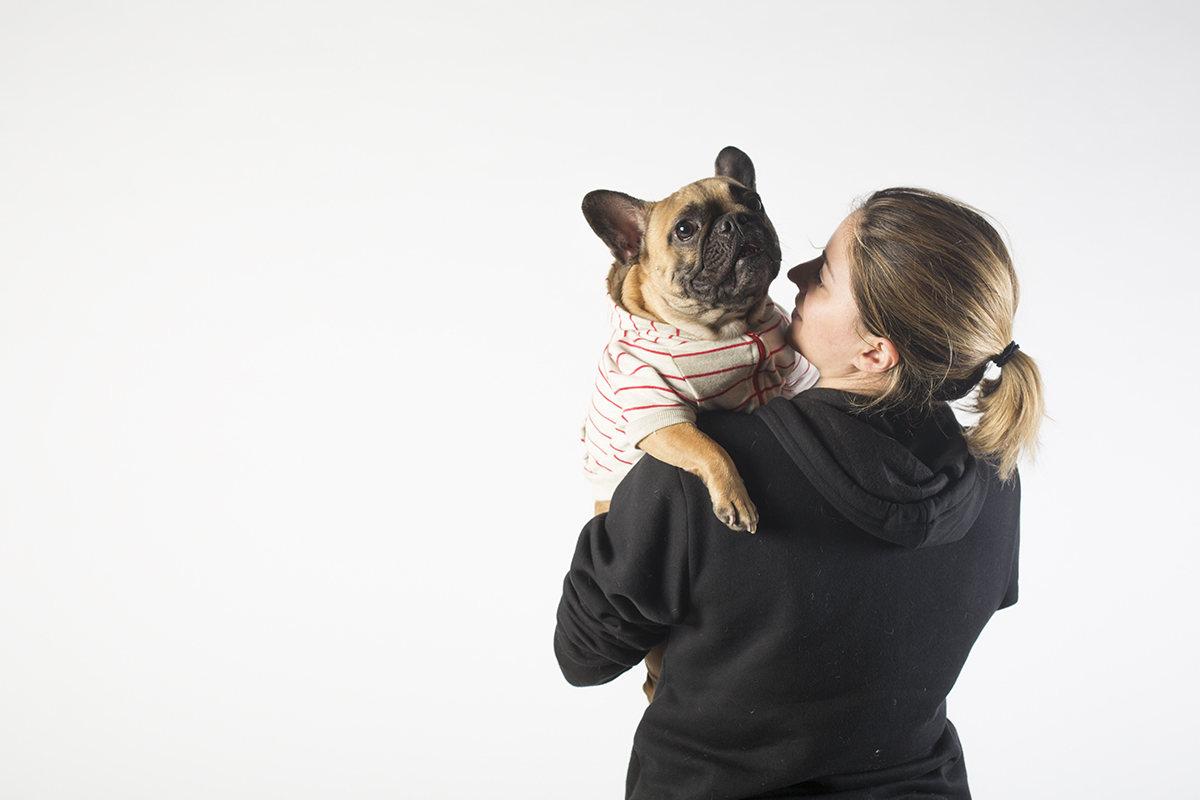 Key Stats:
Weight: 21 lbs

Age: 2 years

Favorite Recipe: Chicken Cuisine

Current Favorite Toy: His monkey

Advice to NomNomNow: Sneak in more food and don't tell my parents…
---
Previous article
Adoption Thursday: Afghan Hound Rescue
Next article
Everything you need to know about emotional support animals
Recent posts