It's Not Just Food, Because They're Not Just Pets
Thursday, February 27, 2020
By Kyle Bunthuwong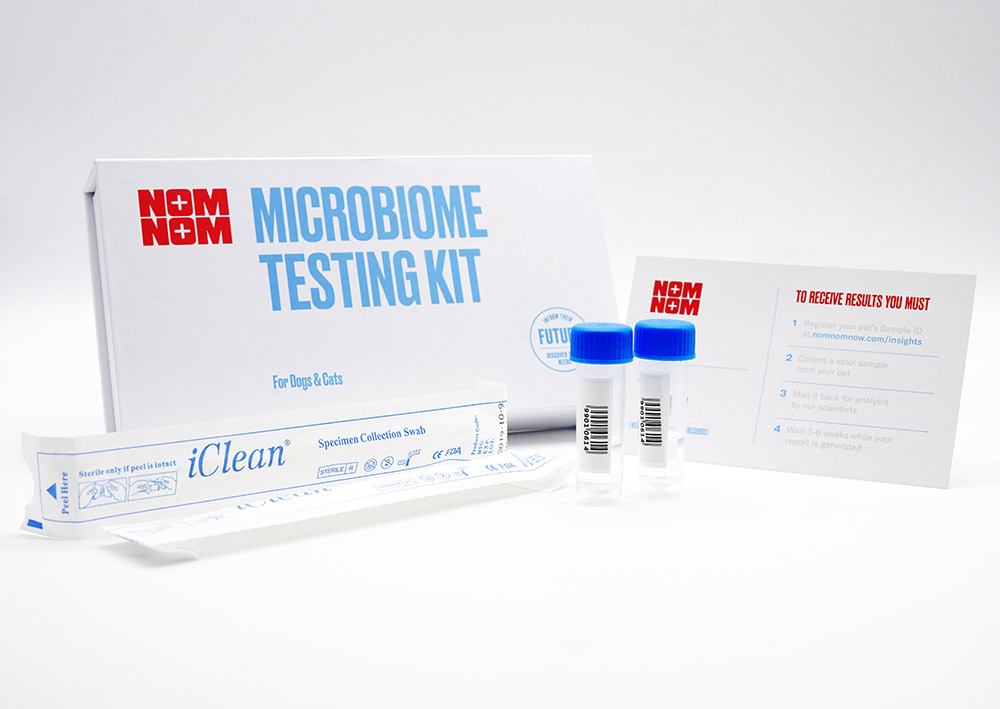 We've been saying it for awhile. And it's worth repeating. But today it means so much more — with the launch of our health and scientific research initiative Nom Nom Plus.
We might be expanding beyond food, but pet health and nutrition are still at the heart of everything we do. Our first Nom Nom Plus offerings include probiotic supplements focusing on unique health and life-stage concerns — with more in the works.
When you think about it, our pets face many of the same health concerns as we do. Obesity. Allergies. Gut discomfort. And they can't tell us what's going on inside the same way we can consult with a doctor.
Veterinary science & nutrition have come a long way to help dogs and cats live longer, happier lives. And we salute those efforts — we even have a team of experts on staff (e.g. board certified veterinary nutritionists & PhD animal nutritionists. Yep — those are both plural).
But, we wanted to go a step further and let their guts speak for themselves. Our at-home microbiome test kit listens to more than outward symptoms of health issues, it hears the trillions of microbes that make up your pet's digestive system. So that you can be proactive and understand the state of your pet's gut health.
All you have to do is order your kit and send us your number one pal's number two. That's right, it's the science of poo. We love our jobs. So much that we can't stop talking about it: read our very first published article.
If you have a second, take a moment to scroll through our new health tab in the navigation above to learn more about Nom Nom Plus, microbiome test kits and our research and science division. And we'll let you know the next time we make pet health history.
Previous article
DCM And Your Dog's Food: What You Need to Know
Next article
THE GREAT INDOORS
Recent posts