DISCONTINUING: CHICKEN CUISINE FOR CATS
Tuesday, February 22, 2022
By Caitlyn Getty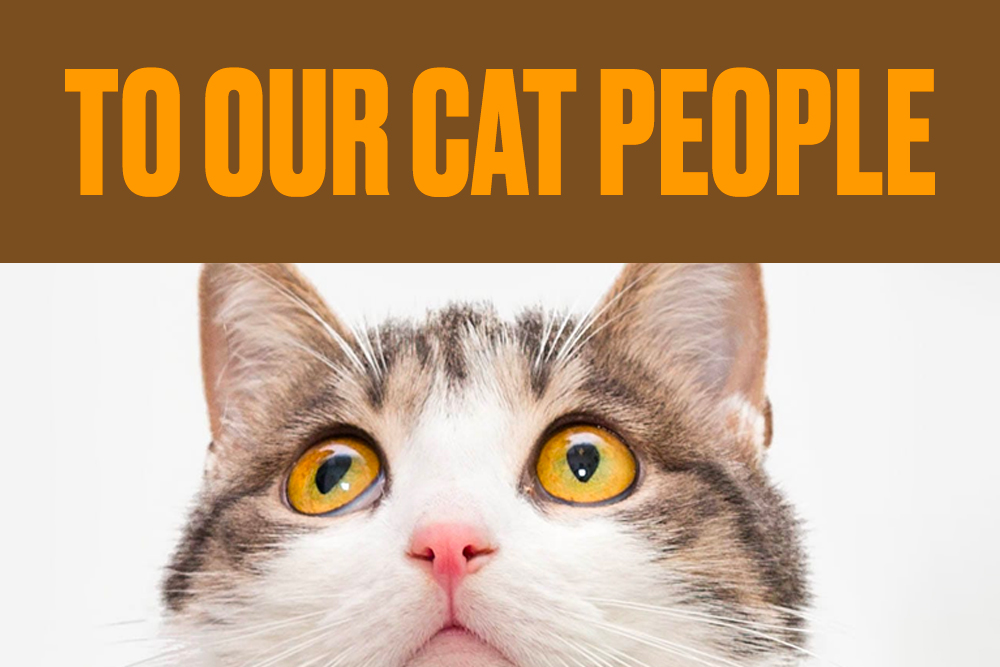 There's no people like cat people. Thoughtful, incisive and unafraid to catch a claw here and there, we wouldn't be where we are today without you. Which is why it's our great disappointment to let our cat customers know that we'll be discontinuing our Chicken Cuisine for cats recipe.
Our last deliveries will be made the week of March 28th. There's nothing we've loved more than feeding your cats, but we have endured recurring ingredient availability challenges and supply chain issues, and just cannot continue to effectively serve our customers.
Helping with the transition
Our Board Certified Veterinary Nutritionists have recommended three key considerations as you search for a new diet for your cats:
Consider foods with high meat inclusion

Try foods with a shredded texture to reduce the amount of change in your cat's bowl


Look for reduced carbohydrates, similar to Nom Nom's recipe
We know this creates a real disruption to your routine, and for that we apologize. If you have any questions, feel welcome to reach out at [email protected] for more information about transitioning.
What this means
Though we've faced challenges sourcing the quality organ meats and shredded meats your cat has grown to love, we're continuing to work hard for your feline friends. We'll still be charging ahead with our microbiome research, feline probiotics and efforts to understand the impact of fresh diets on feline health.
You'll be the first to know if we can deliver a fresh diet for cats again in the future. Add your name here to our waitlist and we'll reach out if circumstances change.
Thank you for letting us be a part of your cat's journey — we hope we can again soon.
Previous article
Dog Treat Recipe: Pumpkin & Peanut Butter Biscuits
Next article
NOM NOM SCIENCE TEAM SPEAKING AT MICROBIOME CONNECT: ANIMAL 2022
Recent posts