5 Questions with Dr. Shmalberg
Monday, March 04, 2019
By Kyle Bunthuwong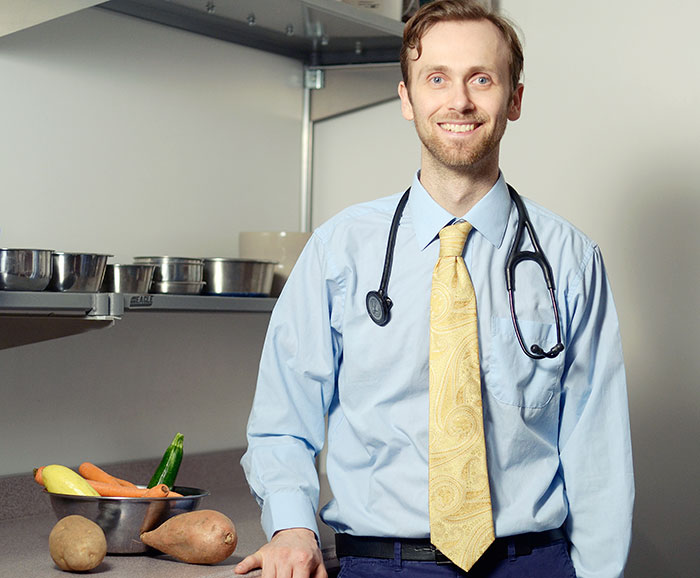 Fun fact: there are fewer than 100 board-certified specialists in small animal clinical nutrition in the entire country. And we happen to have one of them on staff! Dr. Justin Shmalberg, NomNomNow's board-certified Veterinary Nutritionist and Chief Nutrition Officer, guides us in all recipe formulation so we're delivering the absolute best food to your beloved pets.
Here's a little more about Dr. Shmalberg:
How did you first get into veterinary nutrition?
A couple of decades ago, my dog had a variety of health issues which were stabilized in part with diet. This led to my opening a retail pet supply store, where I was paid a visit by an executive team of a nearby major pet food manufacturer. They suggested that if I really wanted to change pet nutrition, I should go to veterinary school and become a veterinary nutritionist. So, I ended up in Wisconsin for vet school, came to Florida for animal acupuncture training at the University of Florida, and found money to support a nutrition residency in Florida as well.
Why did you decide to team up with NomNomNow?
Several companies had a similar idea at the same time, to deliver fresh food direct. What impressed me about the founding group at NNN was their commitment to asking questions rather than wanting someone to put a stamp on what they had already decided to do. This ability to help shape the diets of the company was what resonated with me. Working with NNN is a collaboration and my hope is that we all do our small part to make not only fresh food, but the best fresh food available.
Tell us a fun fact or something surprising you learned when formulating recipes for NomNomNow.
It's all fun and games until you need to make a thousand pounds! I had formulated several thousand recipes for folks to cook at home over the years, but our challenge was and continues to be how to produce a truly fresh and consistent product from week to week. We've maintained the advantages that a pet parent has when cooking in their kitchen, but added the safety and reliability of commercial preparation and cutting edge food safety testing.
What does it mean to you when someone tells you NomNomNow has changed their pet's life?
It's great to be a part of a revolution of feeding, and one that doesn't just provide a product that someone wants to buy but one that truly can help promote health in the short- and long-term. For me, I'd see this on a daily basis with my clients, but now I get to see it on a large scale which is super exciting.
Finally, can you share something cute or funny about your dog?
She loves to talk, and generally greets folks with an extended, and excessive, deep husky vocal routine. She does, however, loathe other men with beards. That's because she knows I'm trying to have the best Nashville hipster beard around (and failing). What can I say — she was a rescue who has had 4 surgeries in the first 2 years of her life (and lots of NNN).
Learn more about Dr. Shmalberg's background and experience here.
Tagged under
Cat
,
Diet
,
Dog
,
Pet Health
,
Pet Nutrition
,
Wellness
Previous article
14 Facts About Pet Heart Health
Next article
DCM And Your Dog's Food: What You Need to Know
Recent posts